Summer is in full swing in Racine County, and we're heading for a heatwave! If you're looking for ways to stay cool while you're in town, this is the perfect itinerary for you.
Get the Inside Scoop on a Frozen Treat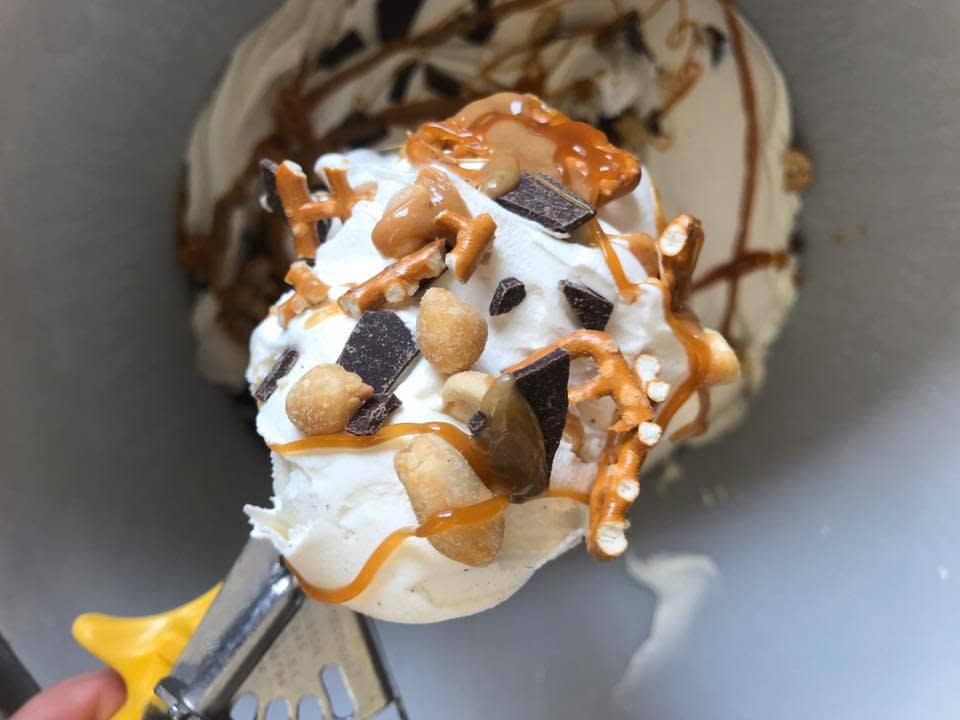 A sure sign of the beginning of summer, Racine County is home to many ice cream shops and frozen custard stands that are opening up for the warmer season ahead. Find our county's best-loved places for you to grab this comfort food in a cone on our blog here.
Paddle Your Cares Away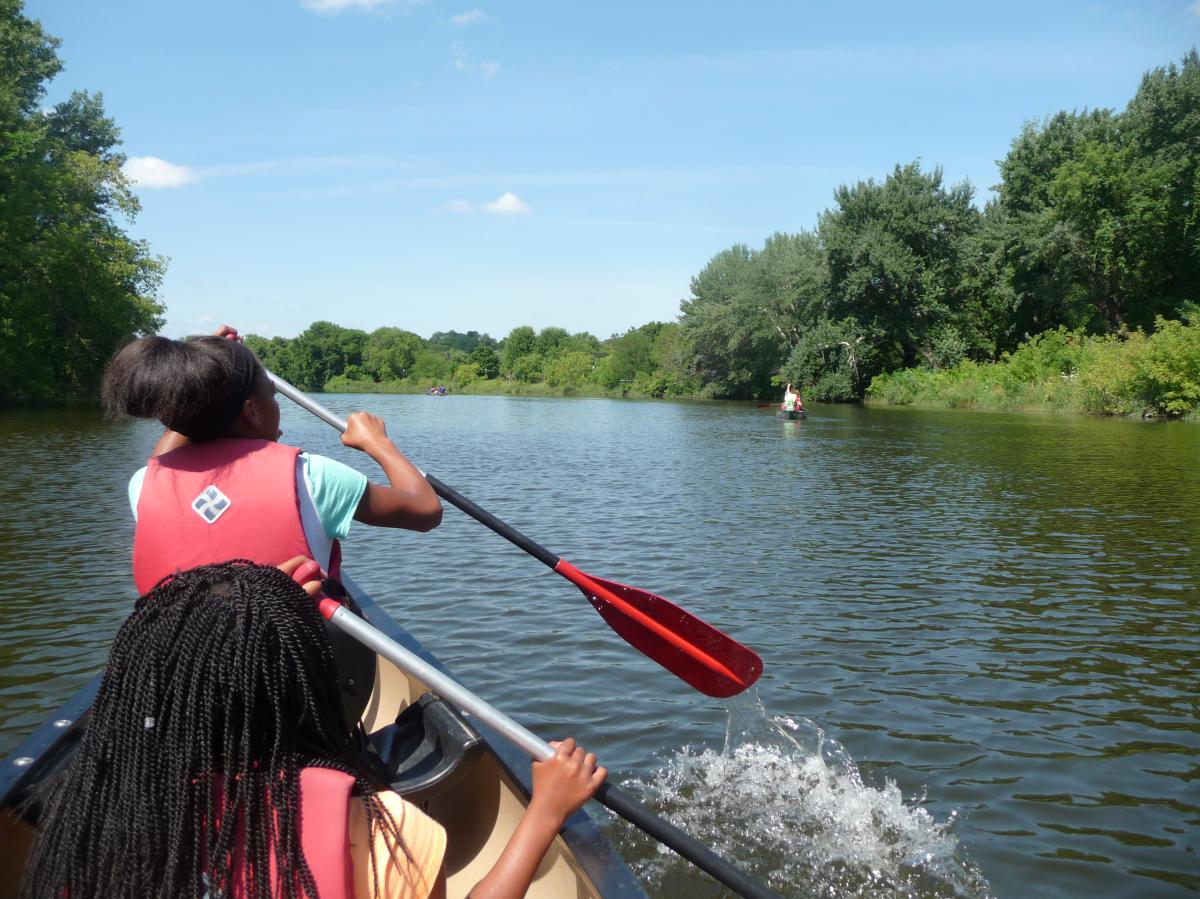 An adventure is waiting for you just around the river bends of the Fox and Root rivers in Racine County. The Fox River Water Trail runs 14 miles in western Racine County from a put-in at the Tichigan Conservation Area to a take-out at Burlington's Bushnell Park. The Root River in eastern Racine County has several beautiful stretches of water. It is accessible from the River Bend Nature Center in Caledonia and from Island Park and the Root River Environmental Center in Racine. Kayak rentals are available through the REC Center, the Riverbend Nature Center, and the Waterford Village Hall. 
Catch a Cold One at the Beer Garden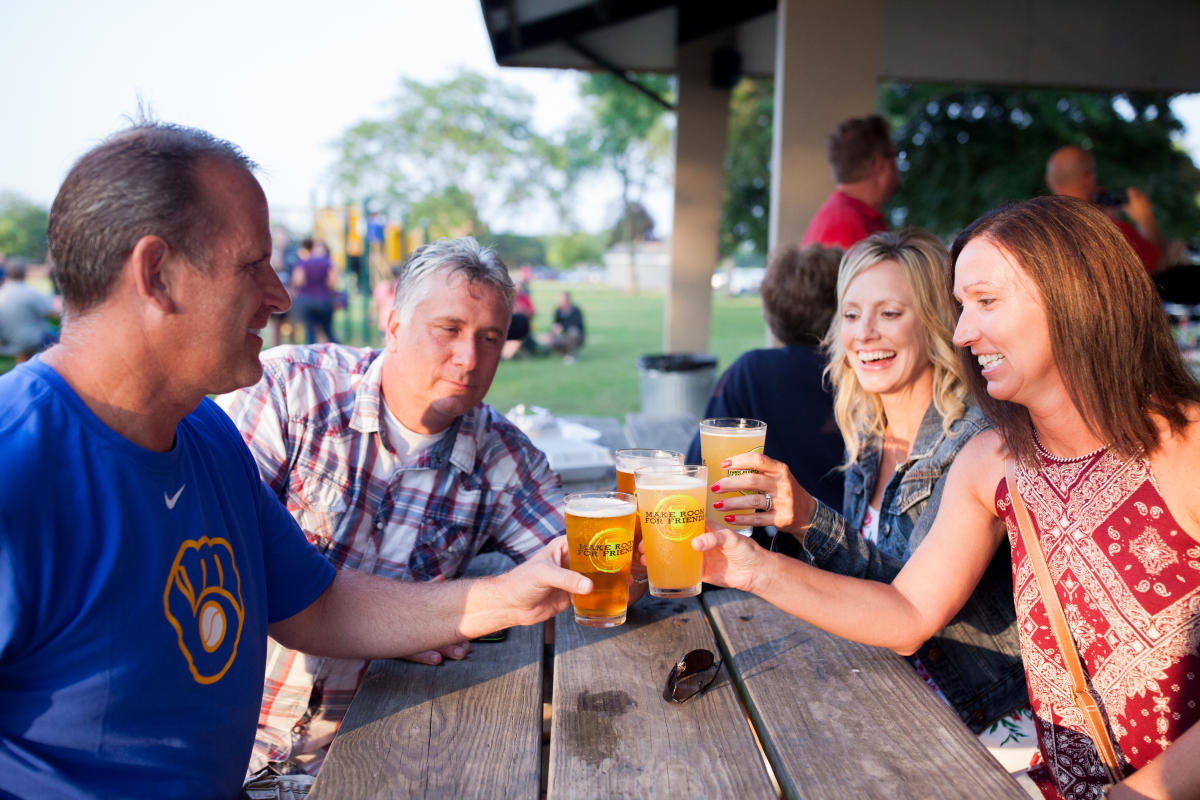 Since it's inception in the Summer of 2018, the Franksville Craft Beer Garden brings an exciting new community gathering spot to the Caledonia-Mount Pleasant Joint Memorial Park, more commonly known as "Franksville Park" by locals. The Franksville Craft Beer Garden has become a major feature of our culture in Wisconsin and Racine County. As Racine County's first permanent Craft Beer Garden, the beer garden adds to the historic legacy of the park, which has been a community gathering place since some of the area's first settlers in 1832. The Beer Garden is open for the season (May- October), every weekend from Thursday thru Sunday. Click here to learn more.
Pack a Picnic for the Shade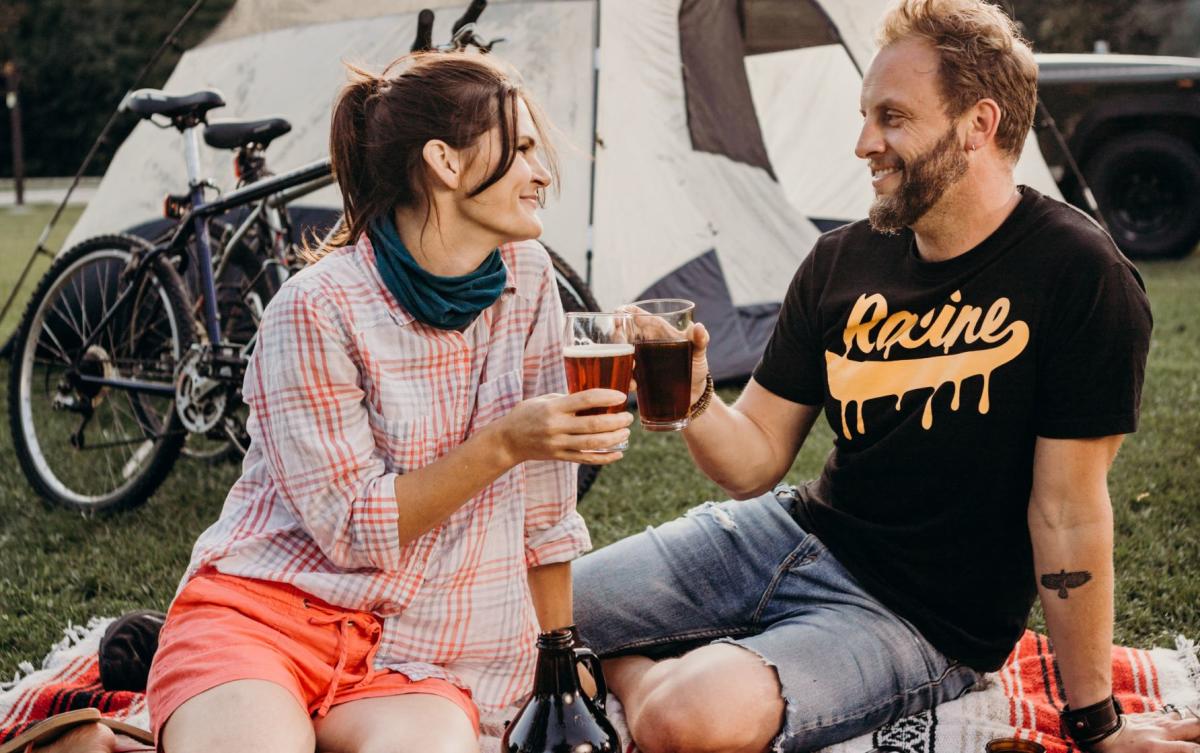 Racine County is jam-packed full of perfect picnic opportunities for a casual afternoon. Many of our local attractions and county parks play host to wide-open spaces with plenty of room to spread a blanket out and stay a while. Check out our blog to find the perfect picnic park for you here.
Spend a Day at North Beach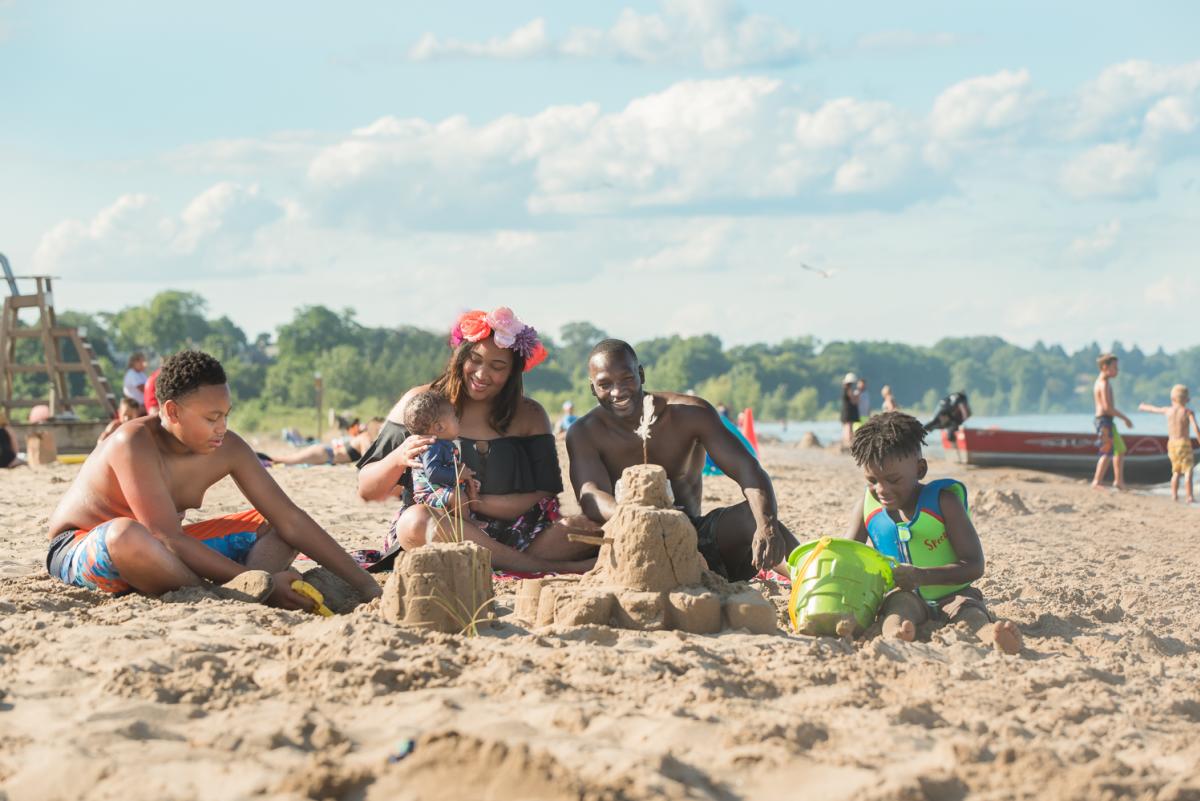 Featured on national lists such as the Top 5 Best Freshwater Beach (USA Today), Top 10 Family Friendly Beach (Parents magazine) and Top City Beach (Midwest Living magazine), North Beach is a hit among residents and visitors alike to catch some waves and some rays in the summertime. For the safety of our visitors in a time of social distancing, there are new guidelines for the Summer of 2020 that you should be aware of. Click here to learn more.
Make a Splash at a Community Pool or Waterpark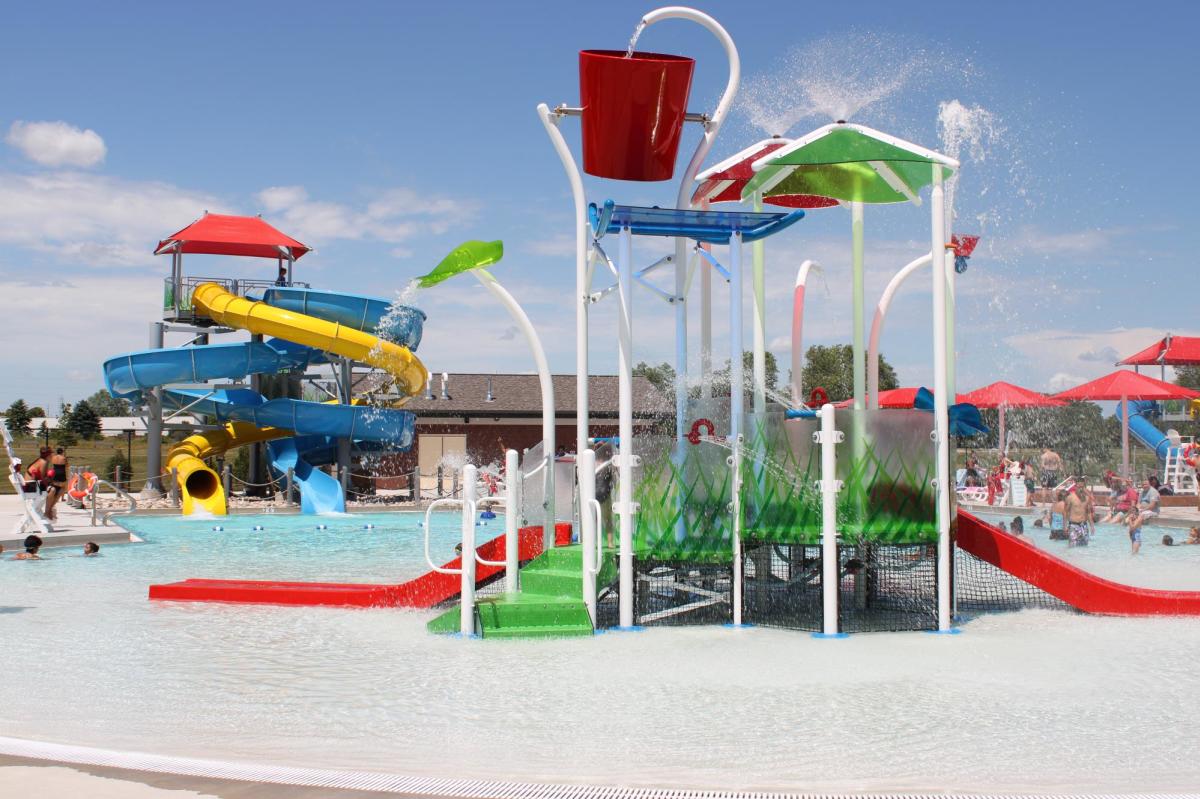 In 2018, two new community pools and outdoor water facilities opened in Racine County. Both the S.C. Johnson Community Aquatic Center and the Burlington Community Aquatic Center feature swimming pools, water slides and splash pads. In 2020, the Bear Paw Beach & Adventure Island opened at Jellystone Campground in Caledonia to offer more fun for kids, teens & adults! Jump, play and compete on a giant WIBIT obstacle course on Adventure Island and lounge on Bear Paw Beach in your own cabana.