The Downtown Racine Corporation (DRC) will host the Chili Ice Walk throughout downtown Racine on Saturday, February 26 from 12 to 4 p.m. This free community event will feature ice sculpting, chili samplings, and a scavenger hunt.
Professional carvers will be sculpting frozen masterpieces out of large blocks of ice. They will begin shaping their creations at noon. Ice sculptors will be on the sidewalk throughout Main and 6th Streets. Stay tuned on the DRC Facebook page after the festival where the people's choice voting for the best sculpture will be taking place.
Come hungry and ready to sample chili from eight different downtown restaurants. Those locations include Reefpoint Brew House, Red Onion Café, Dewey's, Pub on Wisconsin, Marci's on Main, Amos Los Tacos, The Maple Table, The Blue Rock, and Pepi's Pub & Grill. There will also be a competition for best chili and scorecards will be available on the DRC website and at the DRC office, 425 Main Street. Finished cards can be submitted for a chance to win a prize pack.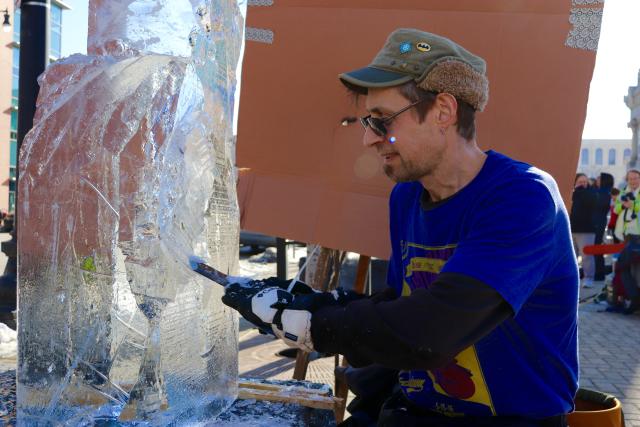 There will be a chili and ice themed scavenger hunt taking place in the windows of more than 20 businesses. There is no cost to participate. Compete and be entered to win a downtown prize pack. Official Scavenger Hunt maps can be picked up at the DRC office, 425 Main Street, from 12 to 4 p.m., or on the Downtown Racine Corporation website beginning February 20.
"Embrace the winter and spend a fun day in Downtown. I encourage you to shop and dine while down there. These small businesses need your support now, more than ever before." said Kelly Kruse, DRC Executive Director. 
The Chili Ice Walk is also the last day of downtown Racine's Craft Beer Week. Many bars and restaurants will be offering free samples and discounts on craft beer.
Parking can be found at the Lake Avenue Ramp (300 Lake Avenue) and the McMynn Ramp (120 7th Street) for only $2 all day.
For more information about Chili Ice Walk, visit the DRC website.
---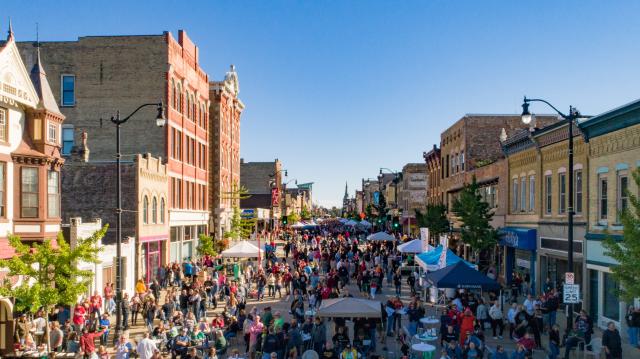 About the Downtown Racine Corporation
The Downtown Racine Corporation's mission is to foster economic, social, and cultural diversity by stimulating business development, programming events, and marketing downtown to the community, developers, and tourists. It is the vision that Downtown Racine, with its scenic lakefront and historic Main Street, is the true heart and economic engine of our community; a vibrant and diverse destination to live, shop, explore, and conduct business.