The days are getting cooler, the leaves are turning golden, and there is a sure sense of fall in our Midwestern neck of the woods. In Racine County, there's no better way to celebrate harvest time with some seasonal treats and drinks. Here are just a few that share a little bit of our farm charm.
---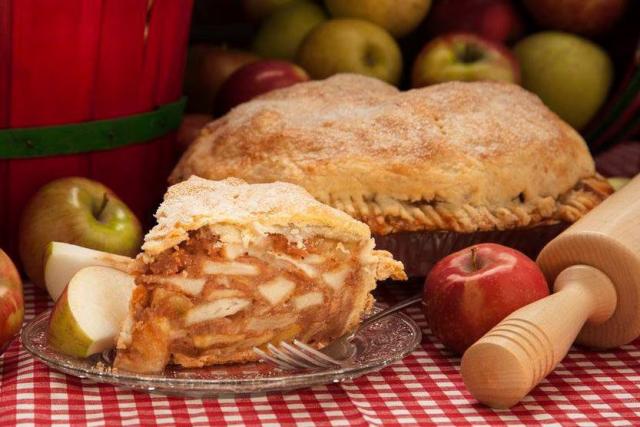 ​Seasonal Pies from Apple Holler
5006 S Sylvania Ave., Sturtevant
Serving up more than 24 varieties year-round, Apple Holler prides themselves in having the highest quality made from scratch pies in the area. From classic Dutch Apple to Pumpkin Cream Cheese and even Egg Nog, their pies are available for pick up daily at their farm store. Learn more about Apple Holler's homemade pies.
 
---


Seasonal Drinks from Mocha Lisa Coffeehouse
2825 4 1/2 Mile Rd., Caledonia
Mocha Lisa Coffeehouse delivers high-quality locally-sourced coffees, espresso drinks, teas, baked goods, and more in a cozy and more intimate setting than larger chains. A 100-year-old farmhouse has been renovated to resemble the quaintness of Door County coffee houses. Try any of their drinks of the fall season including, but most definitely not limited to, Pumpkin Chai, Caramel Apple Latte, and Butterscotch White Mocha. Check out Mocha Lisa's seasonal flavors.
 
---


Pumpkin Caramel Kringle from O&H Danish Bakery
5910 Washington Ave., Mt Pleasant | 4917 Douglas Ave., Caledonia
This distinctive oval-shaped treat has been a Racine County tradition since Danish immigrants brought it to Wisconsin in the mid-19th century. An authentic Danish Kringle is 32 layers of flaky, buttery dough filled with a variety of fruits and nuts and baked until golden brown.
A sweet tribute to the autumn harvest, O&H Danish Bakery's Pumpkin Caramel Kringle offers comfort and the familiar flavor of homemade pumpkin pie. The perfect mix of pumpkin and caramel, wrapped in flaky pastry layers and drizzled with smooth caramel icing for an unforgettable seasonal favorite. You can pick up this pumpkin delight at any O&H Danish Bakery location or order online. Also enjoy their Harvest Kringle with crisp, juicy harvest apples, cinnamon and toffee bits, or try their classic Apple Kringle, an everyday favorite with crisp apples and sprinkled with cinnamon.
---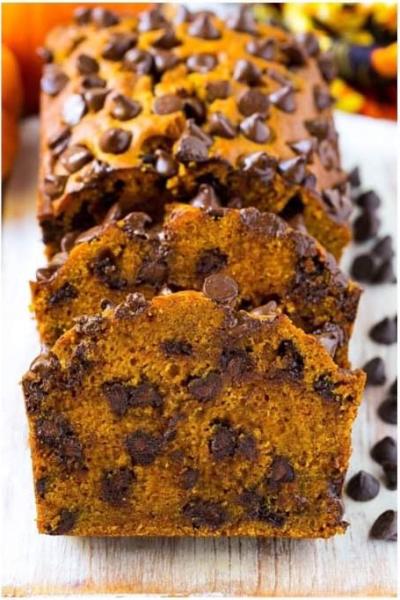 Fresh Harvest Loaf from Main Street Bakery
328 Main St., Racine
Fall in love with the Fresh Harvest Loaf, a pumpkin bread with chocolate chips that with have you going back for more! Providing good, old-fashioned bakery, Main Street Bakery also makes apple cranberry cobbler and caramel apples as well as a homemade bread basket filled with dinner rolls that is perfect for special fall parties. Enjoy fall treats at Main Street Bakery.
---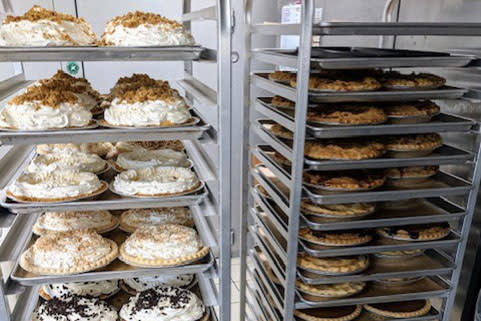 Pumpkin Cream Cheese Pie from Country Rose Bakery & Cafe
19319 Washington Ave., Union Grove
Established by two sisters, Country Rose Bakery & Cafe is a full service breakfast and lunch café with a large bakery offering a wide selection of treats. They specialize in wedding cakes, specialty cakes, and cakes for all occasions. This fall, try their delicious Pumpkin Cream Cheese Pie (pictured upper left). They also serve specialty drinks daily that are made to perfection. Make Country Rose Bakery & Cafe your next stop.
---

Apple Cider Donuts from Swan's Pumpkin Farm
5930 Highway H, Franksville
Get them while they're fresh! A fall favorite in the Midwest, apple cider donuts are a favorite no matter what time of day it is. The best way to enjoy these doughy halos is walking through the pumpkin patches, taking a hayride, or making your way through the corn maze at Swan's Pumpkin Farm. Visit Swan's Pumpkin Farm beginning September 10, 2022.
---

Caramel Apples at Borzynski's Farm & Floral Market
11600 Washington Ave., Mt Pleasant
Borzynski's Farm & Floral Market takes their sweets seriously! Whether it's one of their 18 flavors of homemade fudge, hand-dipped caramel apples, or chocolate covered strawberries, they test (and test) each batch to delectable confection perfection. Their famous caramel apples are made year-round in many scrumptious varieties including peanut, jimmies, pecan, toffee, M&M, Oreo, and turtle all using their special caramel fudge. Try Borzynski's sweet treats.