In October 2022, the Franksville Craft Beer Garden received seven of The Journal Times Best of Racine County 2022 awards for Best Event, Best Customer Service, Best Beer List, Best Free Entertainment, Best Happy Hour, Best Family Fun, and Best Live Music!
Franksville Craft Beer Garden also is a finalist in five categories of the Shepherd Express Best of Milwaukee 2022 for Best Beer Garden, Best Outdoor Music Series, Best All Ages Venue, Best Live Music Venue, and Best Place for Family Fun. Click here to vote. Voting ends December 1.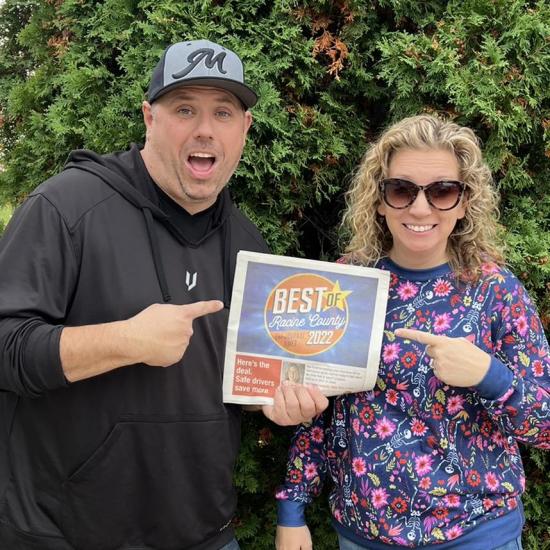 The FCBG is an exciting community gathering spot in Franksville Memorial Park. As Racine County's first permanent Craft Beer Garden, the beer garden adds to the historic legacy of the park, which has been a community gathering place since some of the area's first settlers in 1832. The FCBG serves a rotation of 16 to 22 Wisconsin craft beers on tap along with cider and wine, in a relaxed, family-friendly atmosphere.
Each summer, the FCBG provides a season-long music lineup that boasts acts from all over southeastern Wisconsin. It's an eclectic mix of musicians who regularly play at Summerfest, Wisconsin State Fair, and hold dozens of WAMI, Shepherd Express, and 88Nine music awards among themselves. On Friday and Saturday nights, the very best music can always be found on the Real Racine Live Music Stage. Every performance is FREE to attend.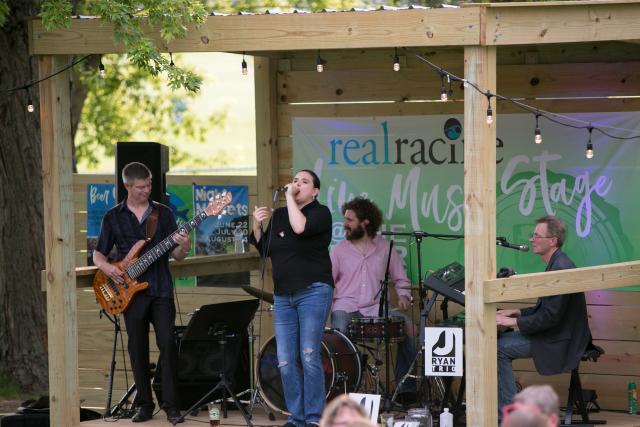 Annual special events at the FCBG include monthly Food Truck Nights featuring five to eight local food trucks, a one-day Taco Fest of Racine in July, a two-day Franksville Food Truck Festival in September, and a four-day Oktoberfest of Greater Racine.
The beer garden has its own playground and sandbox, and plenty of green space. You'll find yard games, board games, and lively conversation every day.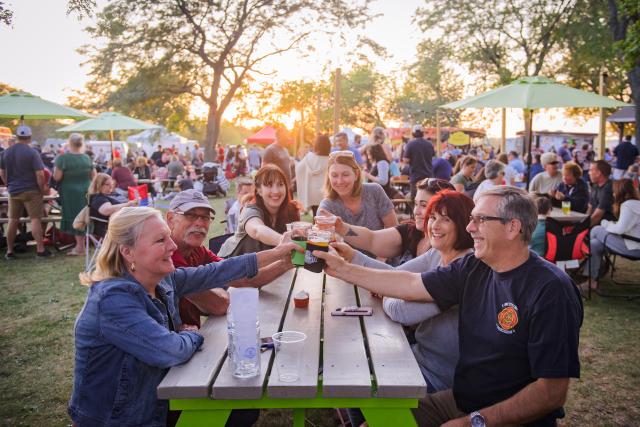 FCBG is open weekends May to October:
Thursday 5-9 p.m.
Friday 1-9 p.m. with Live Music 6-9 p.m.
Saturday 11 a.m. - 9 p.m. with Live Music 6-9 p.m.
Sunday 11 a.m. - 7 p.m.
Visit their website for more information.