Creating A New Legacy 
 
Since its inception in the Summer of 2018, the Franksville Craft Beer Garden brings an exciting new community gathering spot to the Caledonia-Mount Pleasant Joint Memorial Park, more commonly known as "Franksville Park" by locals. The Franksville Craft Beer Garden has become a major feature of our culture in Wisconsin and Racine County. As Racine County's first permanent Craft Beer Garden, the beer garden adds to the historic legacy of the park, which has been a community gathering place since some of the area's first settlers in 1832. The Beer Garden is open for the season (May- October), every weekend from Thursday thru Sunday.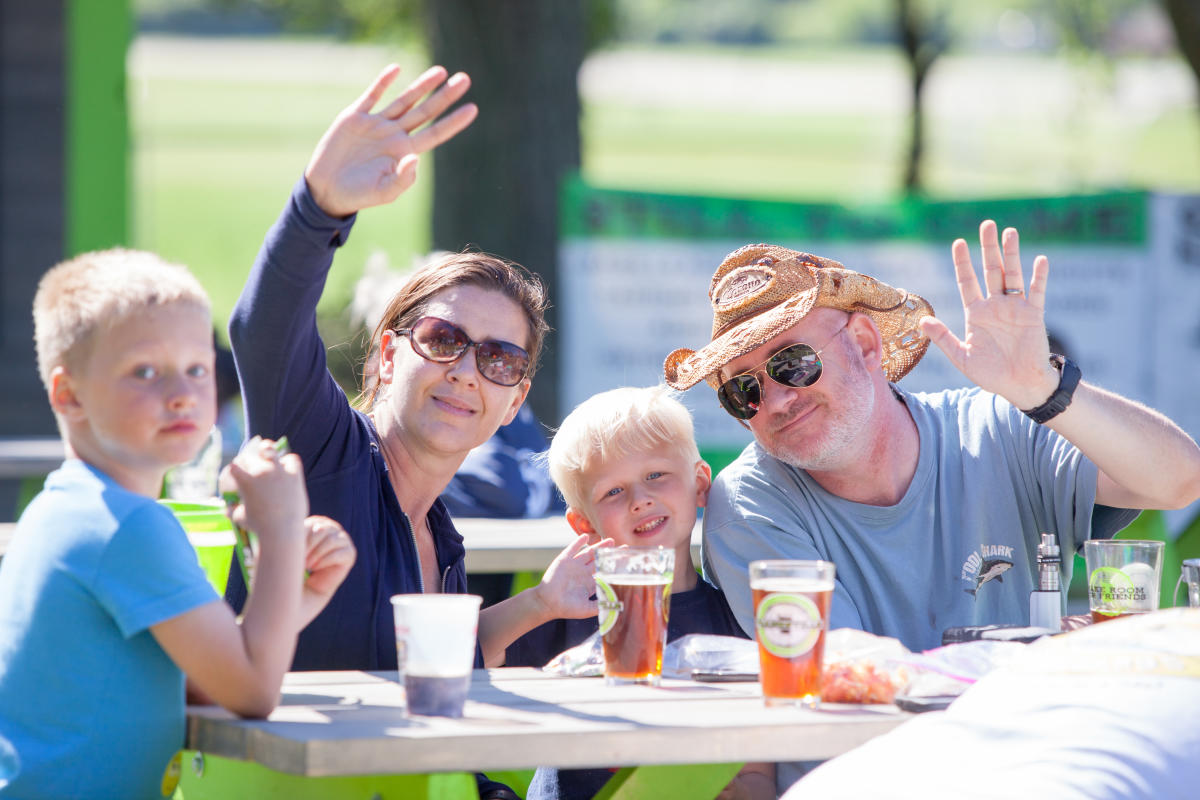 More Than Just Beer
 
With every pint on tap served comes an experience signature to the FCBG. The Beer Garden serves a rotation of craft beers from all over Wisconsin on its 16 tap lines, with new, fresh flavors sharing the menu with classic favorites. Every beer comes with a heavy dose of "Family. Community. Fun." with a relaxed, family-friendly atmosphere, yard games, playgrounds, shade, and sports fields, for everyone to enjoy.




 
Make Room for Friends (and Food)

Monthly Food Truck Nights (sponsored by Real Racine) at the Beer Garden plays host to the best in local food trucks in the area, serving a variety of palates. The Beer Garden also serves up Fish Fry Nights, with the classic Wisconsin Fish Fry Dinner available on select nights. When there isn't a special food event, you can usually find a local favorite food truck taking up residence in the Beer Garden for the weekend, adding to the atmosphere. 
2021 Food Truck Nights at the Beer Garden Schedule:
- Friday, May 28, 2021 (5-9PM)
- Friday, June 25, 2021 (5-9PM)
- Friday, July 30, 2021 (5-9PM)
- Friday, August 20, 2021 (5-9PM)
- Friday, September 17, 2021 (5-9PM)
- Friday, October 1, 2021 (5-9PM)

 
Friday and Saturdays are for a Brew and a Tune
 
The Franksville Craft Beer Garden Live Music Stage (sponsored by Real Racine), is a premier spot to hear a variety of music acts in Southeastern Wisconsin. Music fans have come to know that great music of all varieties can be found there, for free, every Friday and Saturday from 6-9 PM during the beer garden season. Click here for the full music lineup.
 
Safety Measures in Place in Response to COVID-19
 
The Franksville Craft Beer Garden has taken steps - including spacing picnic tables 8 feet apart and accommodating to make large spaces for patrons to set up their own chairs available - to keep both their staff and our community safe. A full list of safety measures for guests is listed on their website here.

While visiting the beer garden, FCBG asks that you:
- Be Respectful of others' choices and views regarding Social Distancing, Safety Precautions and Well Being
- Do your best to maintain Social Distancing in ordering lines, and while enjoying the beer garden
- Follow the "Recommended Health Department Guidelines" from the CRCHD
Franksville Craft Beer Garden 2021 Hours of Operation:
Thursday 5-9PM
Friday 1-9PM w/Live Music 6-9PM
Saturday 11AM - 9PM w/Live Music 6-9PM
Sunday 11AM - 9PM
Watch the Franksville Craft Beer Garden's story, as told by owners Molly and Ken Michel:
To learn more, visit  www.franksvillecraftbeergarden.com or visit their Facebook Page