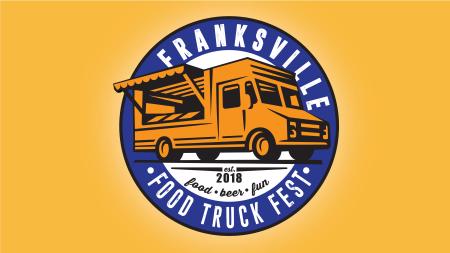 The 6th Annual Franksville Food Truck Festival will be the hot ticket item for any foodie visiting Racine County this summer!
Join us Friday, September 8 from 5-9 p.m. and Saturday, September 9 from 11 a.m. - 9 p.m. at the Franksville Craft Beer Garden at Franksville Memorial Park, 9614 Northwestern Avenue, Franksville.
This FREE to attend family-friendly event will once again have more than 20 of your favorite food trucks, live music, craft beer, Miller Lite, White Claw, wine, and more! Plus bounce houses and playgrounds for the kids! It's definitely the place you'll want to be!
Here's what you need to know before you go.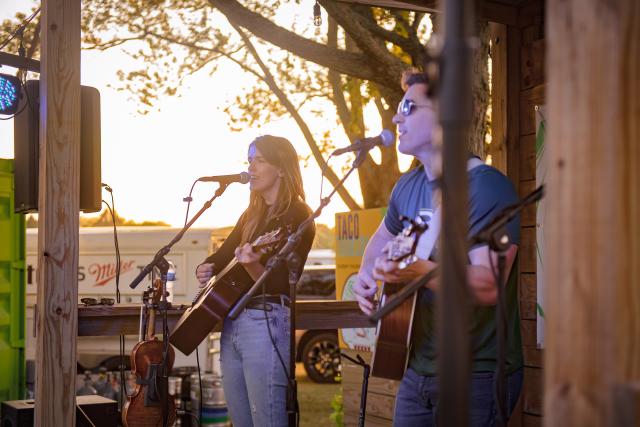 Live Music Lineup
As part of the Friday Live Music Series and Saturday Live Music Series, the Franksville Food Truck Festival will be hosting live music during the festival. Check the Franksville Food Truck Festival Facebook page for details.
Friday, September 8:
Ben Mulwana Band
Saturday, September 9:
Landline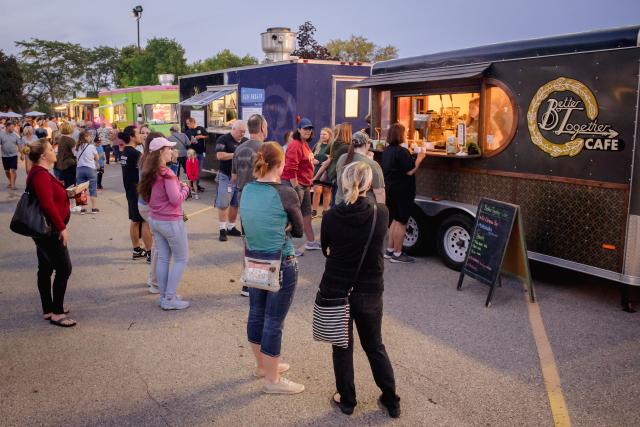 Food Truck Lineup
With more than 20 food trucks available over two days of food truck fun, the food line up this year will be among the largest in Southeastern Wisconsin! Food trucks scheduled to appear include:
All About Tacos 
Better Together Cafe (Friday Only)
Big City BBQ
CC's Classic Corn
Chick-fil-a
Clean Cruisine (Friday Only)
Culvers
Das Brat & Pretzel
Dragon Pit BBQ
Enjoy! LLC
Frankies Restuarant and Catering
Frites On The Streets
High Street Treats
La Taquiza Guadalajara (Saturday Only)
MM&E - Mrnak Meats & Eats
Mr Greens
Mr. P's Grilled Cheese
OnlyFood (Friday Only)
Pico's Tacos & Cerveza
Pina Mexican Eats
Pine Acres Concessions
Roll MKE 
Rose Mob Grill
Tacos La Flama
The Dish
Tots on The Street 
Please note the food truck vendor line up is subject to change and several trucks are cash only. No carry-in alcohol is allowed.
Also be sure to join us for 6th Annual Oktoberfest of Greater Racine, presented by Lakefront Brewery on September 28 - October 1, 2023.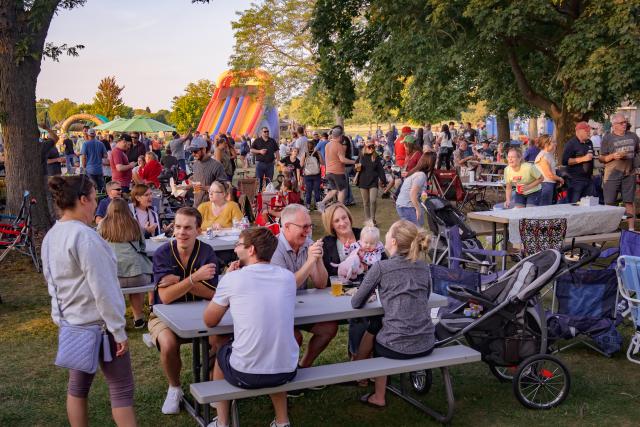 About the Franksville Craft Beer Garden
The Franksville Craft Beer Garden is an exciting community gathering spot in Franksville Memorial Park. As Racine County's first permanent Craft Beer Garden, the beer garden adds to the historic legacy of the park, which has been a community gathering place since some of the area's first settlers in 1832. The FCBG serves a rotation of more than 22 Wisconsin craft beers on tap along with cider and wine, in a relaxed, family-friendly atmosphere. The beer garden has its own playground and sandbox, and plenty of green space. You'll find yard games, board games, music, and lively conversation every day. Visit their website for more information.
In 2022, FCBG received The Journal Times Best of Racine County awards for Best Event, Best Customer Service, Best Beer List, Best Free Entertainment, Best Happy Hour, Best Family Fun, and Best Live Music.
Opening weekend is May 19-21, 2023. FCBG is open weekends until October 27, 2023:
Thursday 5-9 p.m.
Friday 1-9 p.m. with Live Music 6-9 p.m.
Saturday 11 a.m. - 9 p.m. with Live Music 6-9 p.m.
Sunday 11 a.m. - 7 p.m.
The FCBG and Food Truck Nights are always free to attend, but no carry-in alcohol is permitted.