Ice cream is the perfect summer sweet treat! Celebrate National Ice Cream Month this July by enjoying the delicious taste of Wisconsin ice cream. Check out the frozen custard and ice cream shops in Racine County that offer a variety of flavors and toppings to satisfy every sweet tooth!
---
572 Bridge St., Burlington
Serving generations of frozen custard lovers since 1974, Adrian's stand is a Burlington staple on hot summer nights and a must-stop for first time Racine County visitors. This frozen custard stand offers soft-serve cones, specialty shakes, sundaes, and their handcrafted line of "Flavor of the Day" favorites.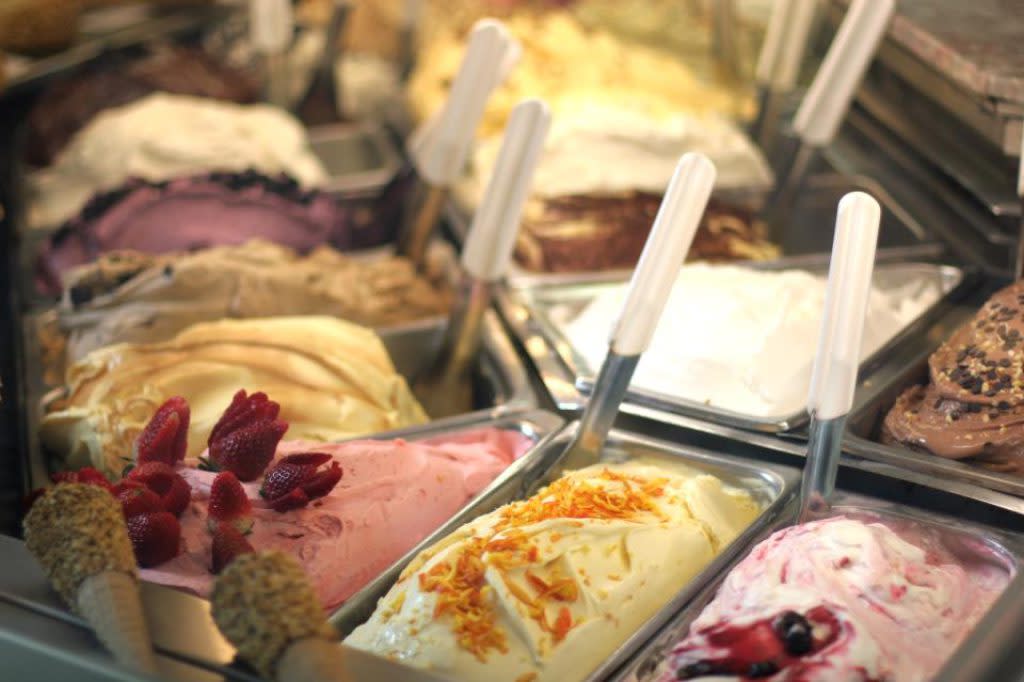 245 Main St., Downtown Racine
Divino Gelato is the perfect Main Street sweet spot! Established in 2003, Divino Gelate Cafe makes and serves fresh daily more than 220 delightful flavors of the finest and authentic artisan Gelato and Sorbetto. Also try their French macarons and bubble teas. Formerly home of the historic Bijou Theater, the building has a mezzanine level for a great perspective and a quiet chat. Visit on an evening when they host live music and local acts for a more memorable experience.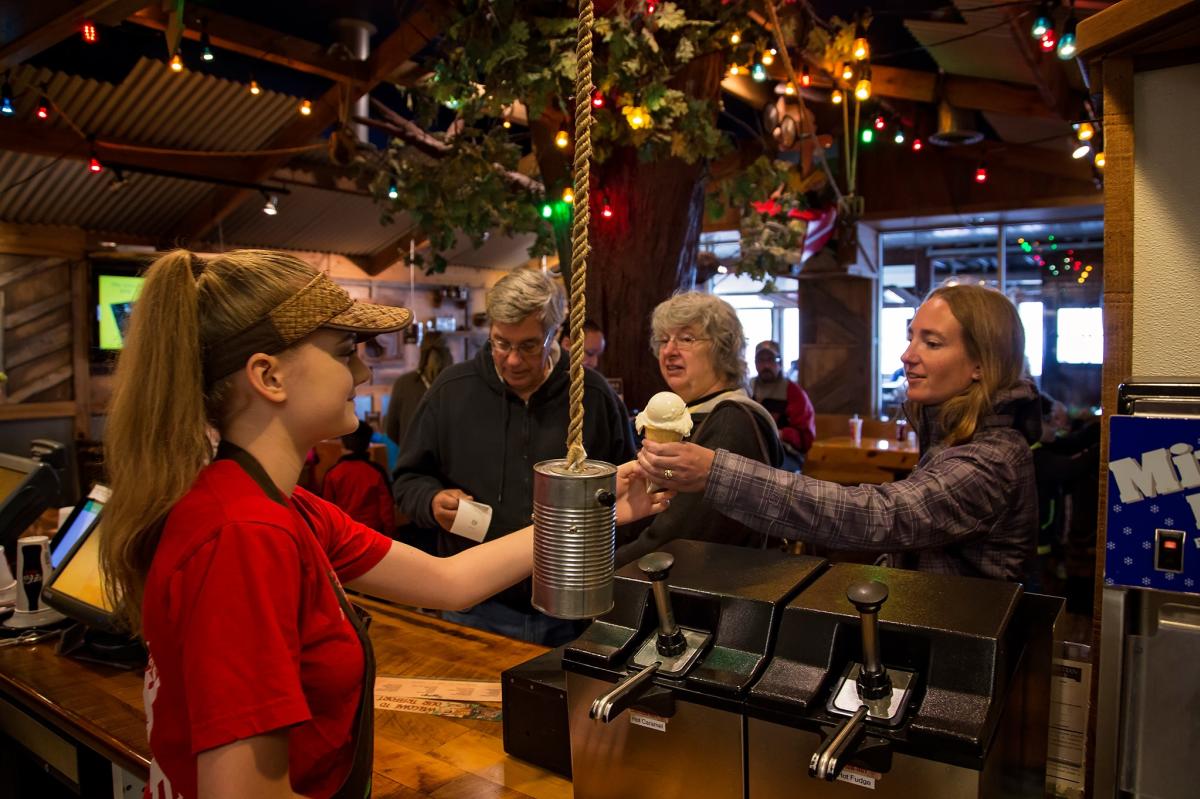 5502 Washington Ave., Mount Pleasant
Georgie Porgie's is a family-owned and operated burger and custard restaurant since 1991. With their Wisconsin custard made fresh daily, they serve a unique flavor every day plus vanilla and chocolate daily and their famous butter pecan every Friday. Enjoy their custard sundaes, blitzes, cones, shakes, and malts in their tree fort themed restaurant that will please kids of all ages! Online ordering is also available for curbside pickup.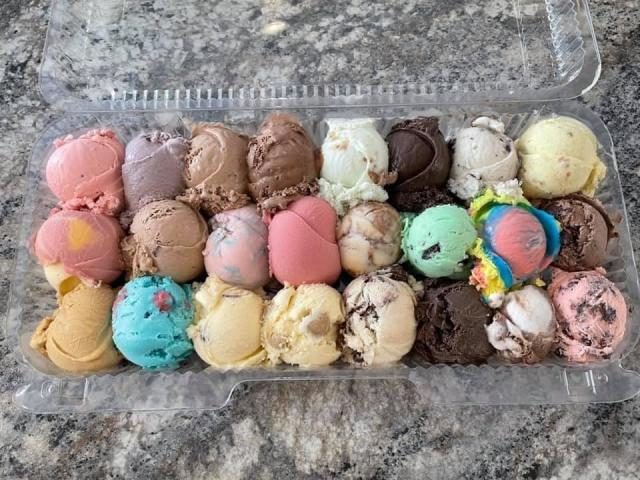 129 E. Chestnut St., Burlington
Established in 2017, Hansen's Ice Cream Parlor serves 28 flavors of delicious Cedar Crest Ice Cream with each menu item named after places that have enriched life in Burlington. They offer everything from single scoop cones and signature sundaes to unique floats and shakes. Can't decide on one flavor? Try every flavor in the dipping cabinet with their Stylish Sampler, which offers 24 one ounce scoops of every flavor! In addition, gourmet popcorn is made fresh daily in a variety of flavors. Coming soon: Hansen's Ice Cream Parlor is building a candy store on the second level of its Burlington parlor!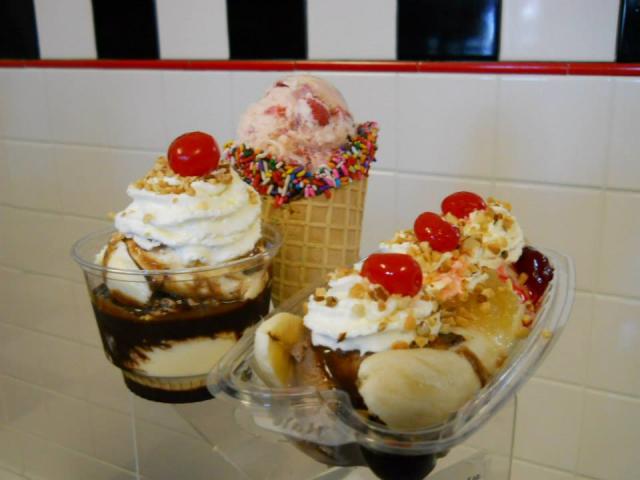 6111 Douglas Ave., Caledonia
Skoops is an ice cream parlor and coffee shop with food and fun for all in a nostalgic '50s soda shop setting. Whether it is the award-winning Chocolate Shoppe Ice Cream or the master craft Boom Bros. Coffee that brings you through their doors, you are sure to come back for more!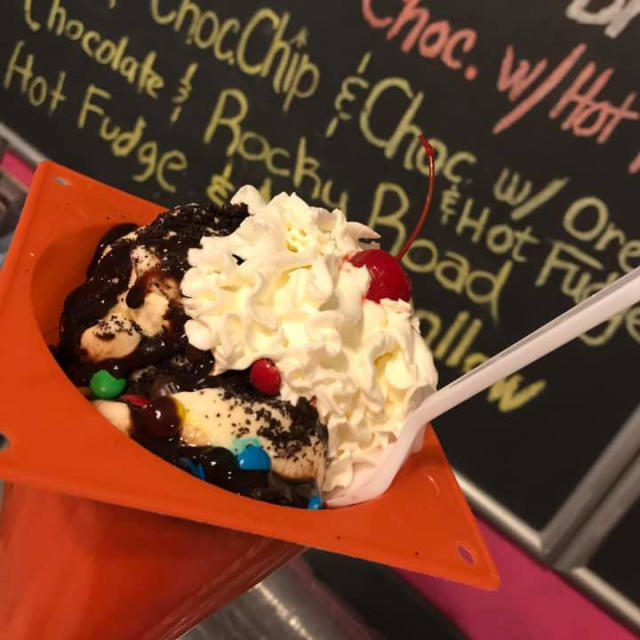 530 Monument Square, Downtown Racine
The bubble gum pink interior of this family-owned ice cream shop will remind you how sweet it is to stroll along Monument Square! Sugar Shack serves more then 40 flavors of Cedar Crest Ice Cream, shakes and malts, and has a candy counter with plenty of options for your sweet tooth.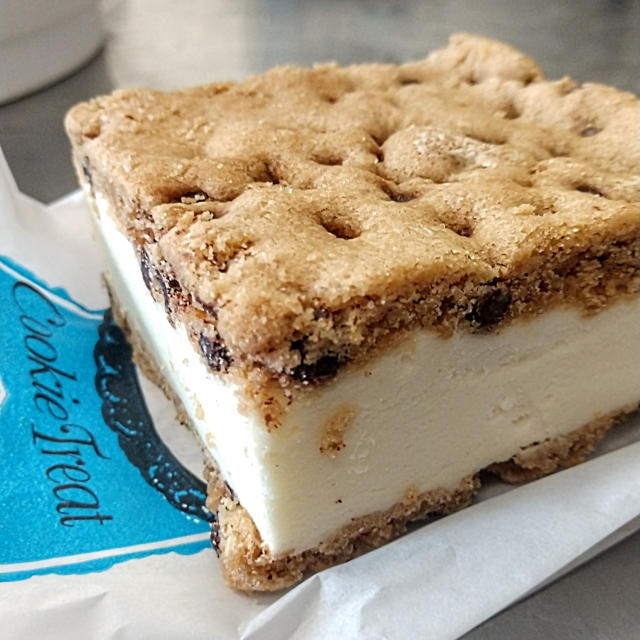 100 S. Jefferson St., Waterford
Uncle Harry's Frozen Custard serves frozen custard, ice cream, dairy free sorbet, and original ice cream sandwiches. They regularly introduce new flavors, such as cake batter and cotton candy, and other delicious sweet treats.

 
Find these ice cream shops on our interactive map: