Racine County has fascinating architecture, local history, home-grown art, and much more! If you're a modern day history buff, here's a curated itinerary for you to enjoy exploring our county!
---

701 Main St., Racine
The Racine Heritage Museum offers something for everyone to discover! While experiencing the gracious Renaissance Revival style of this one-time Carnegie Library building, visitors learn in a family friendly atmosphere about Racine County's pioneering settlers and immigrant groups, the county-wide Underground Railroad network, Racine's early history as a thriving Great Lakes commercial port, and discover our real Egyptian mummy. Encounter Racine County sports stars in the Sports Hall of Fame, such as Clarence Howeth "Ginger" Beaumont from Racine County who was the first at-bat in the first World Series, and visit the Archives Research Center to search for your own history. In addition, participate in a Heritage Walking Tour during summer. Experience Racine's rich industrial and architectural heritage in and around the downtown, lakefront and Root River Valley areas in this guided walking tour.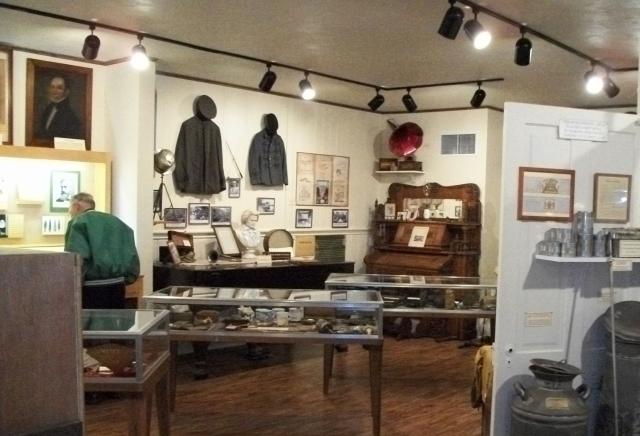 232 N. Perkins Blvd., Burlington
The Burlington Historical Society, which displays thousands of artifacts from Burlington and the surrounding area, occupies a brick church building constructed in 1883. The Burlington Historical Society, which started in 1928 as the first historical society in Racine County, acquired the building in 1964. From 2007 to 2010, a second floor (used mainly for storage and administration) and a new roof were added, and the interior and exterior wood were painted. A picturesque garden, maintained by the Burlington Garden Club, adjoins the museum as well as a monument honoring Dr. Edward G. Dyer, head of the area's Underground Railroad activities.
Museum visitors are able to view artifacts from the time of the Native Americans through the pioneer period to more recent times. Items include those invented or manufactured by Burlington residents, including one of the earliest panoramic cameras; toys, games and dolls enjoyed by children throughout the years; items associated with 30-year Congressman Henry Allen Cooper; mementos celebrating the world famous Burlington Liars Club; men's, women's and children's apparel and grooming aids; Civil War artifacts; musical instruments; the approval model of Burlington's one-of-a-kind statue of Abraham Lincoln; items associated with the early Mormon settlement of Voree; and a turn-of-the-century kitchen.
704 S. Colony Ave., Union Grove
Featured on the History Channel's popular show American Pickers, Oak Clearing Farm is nestled on 90 wooded acres and includes the Oak Clearing Museum, The Old Forge Blacksmith Shop, and The Rose-Callender House. The museum houses thousands of artifacts related to the growth and change of Racine County from 1840 to present day. Come check out all the artifacts, buildings and natural environment that Oak Clearing provides. You will find pieces of Racine County's history and hear the stories passed through time. For hours, email racinehistory@wi.rr.com.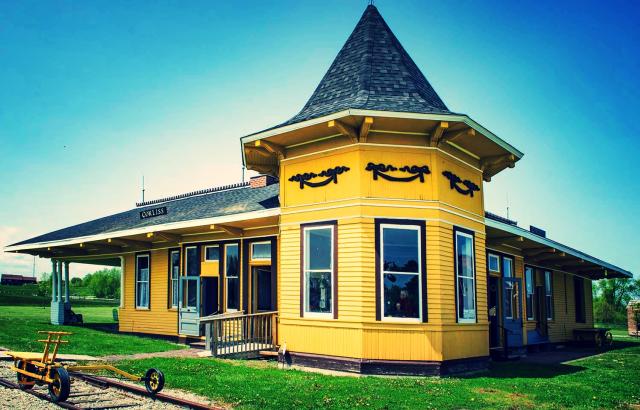 7330 5 Mile Rd., Caledonia
The Caledonia Historical Village is owned and operated by the Caledonia Historical Society. The village includes the 1877 Caledonia Town Hall, 1902 Milwaukee Road Depot with 1927 caboose, Myers Museum with antique farm tools, 1840s Ruud Cabin, and 1919 Botting Machine Shed. The buildings contain many artifacts used by early settlers to the area. Buildings are open and docents are available during summer open houses. The town hall and caboose are not accessible to persons with disabilities.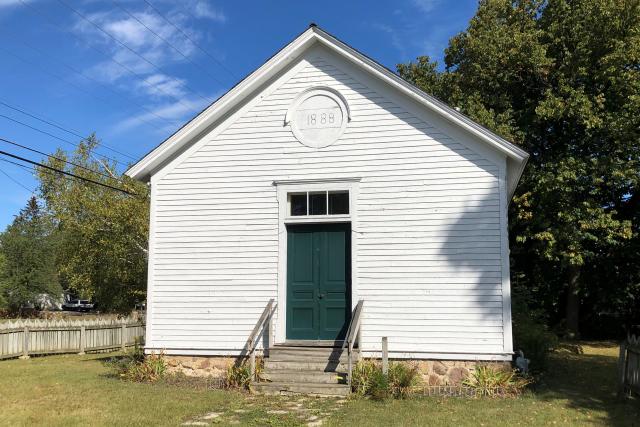 Hwy 31 and 5 Mile Rd., Caledonia
The 1888 Bohemian Schoolhouse is a fascinating immersion experience that transports visitors back in time. During open houses, visitors are able to see and experience first-hand what a one-room schoolhouse was like in the late 1880s. Sit in the desks meant for children of all different ages, try your hand at a reading lesson with McGuffy Readers, play games like "ante-over-ante," and more. This is a historical place you won't want to miss!
---
Looking for more fun? Visit our Things to Do page for everything going on in Racine County!