Celebrate the magic with us this holiday season in Racine County! These events and activities will spark warm memories to last a lifetime.
---
Christmas Carnival of Lights Through January 1, 2023 (excluding November 24, 25 and December 25)
8425 State Road 38, Caledonia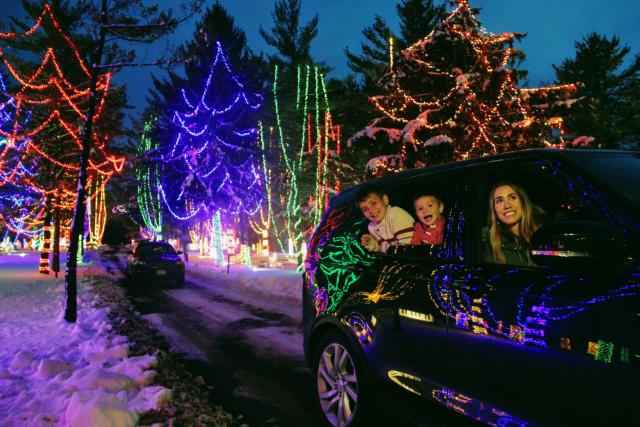 For the 13th year in a row, families can see one of Wisconsin's largest drive-through light displays filled with more than two million twinkling lights synchronized to music. The Carnival of Lights is organized and run by local, family-owned and operated Jellystone Park in Caledonia.
Witness unique moving light displays including a 200-foot-long drive-thru light tunnel from the comfort of your own vehicle. Another fan-favorite seating option includes riding in Santa's Giant Sleigh, which comfortably seats 43 guests and is the most spectacular way to view the moving lights high in the trees. Santa's Sleigh is a great option for large families that want to experience the light show together. You can also take a ride in the Golf Cart Holiday Train for a personalized open-air experience.
Hours are Sunday to Thursday from 5 to 9 p.m., and Friday and Saturday from 5 to 11 p.m. General admission entry fee for carloads with up to eight people is $30, large passenger vans is $45, and buses/campers is $55. Tickets are available online only. Pricing for larger groups and reservations for Santa's Giant Sleigh or the Golf Cart Holiday Train can be found online.
---
Kiwanis Holiday Lights Through January 14, 2023
2131 N. Main St., Racine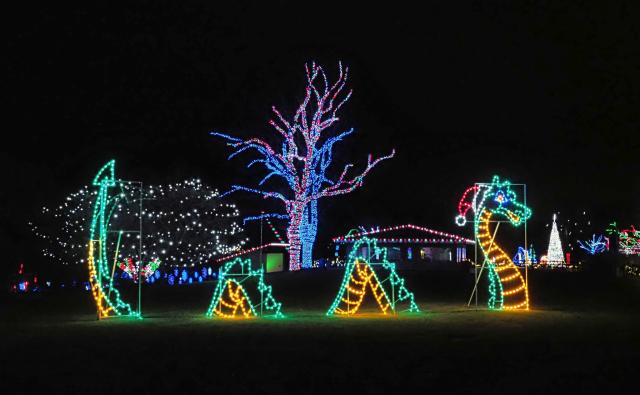 Enjoy the bright Kiwanis Holiday Lights that line the outer gate of the Racine Zoo, which are created and maintained by area Kiwanis Clubs members. A family favorite for generations, the larger than life light displays surrounding the pond are FREE to see from the streets of North Main Street each day through the holidays beginning at 5 p.m.
Proceeds from the annual Kiwanis Holiday Lights Ornament sales support the Kiwanis Holiday Lights at the Racine Zoo. The 2022 ornament celebrates the 100th anniversary of the Racine Concert Band. Purchase one today for $10 (cash only) at the Real Racine Visitors Center, 14015 Washington Ave., Sturtevant. Ornaments from past years are also available in limited quantities.
---
Annual Holiday Tree Through early January 2023
Downtown Racine's Monument Square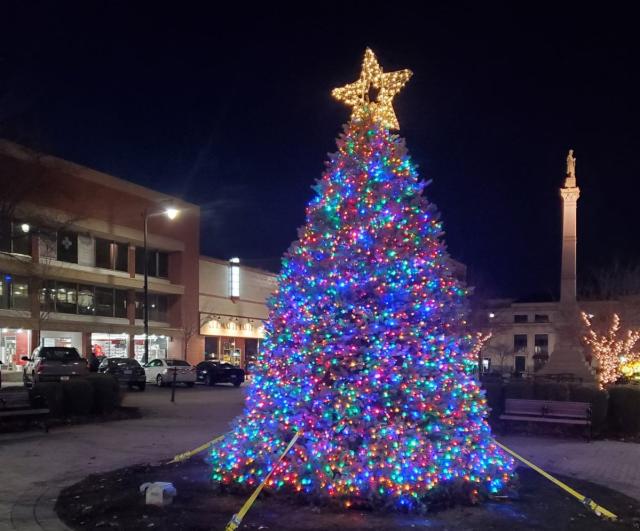 What are the holidays without a big, beautiful tree? Enjoy the holiday tree lit brightly on Monument Square in the heart of downtown Racine, sponsored by Festival Foods.
---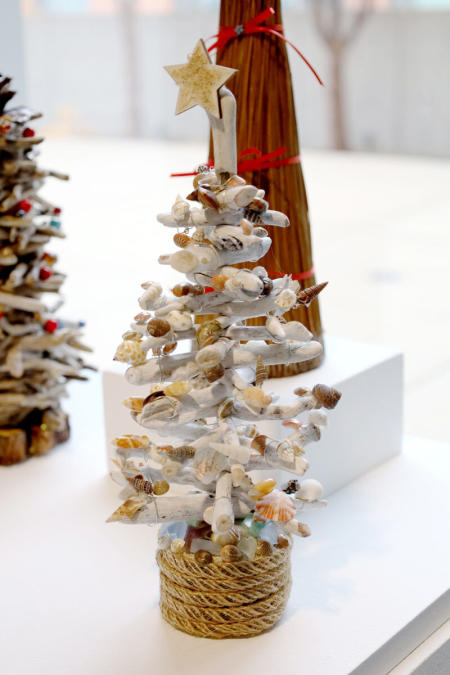 Photo by Tyler Potter; Cynthia Woelfel, 2021 Award of Excellence
The RAM Museum Store invited artists of all ages were invited to participate in The Art of AdOrnaments, the museum's annual competition for handmade holiday ornaments, festive snow people and creatures, and decorated trees. The 2022 show, on display through December 29, features delightful work by local makers as well as artists from as far away as New York and Pennsylvania. Visit the RAM website to learn more.
---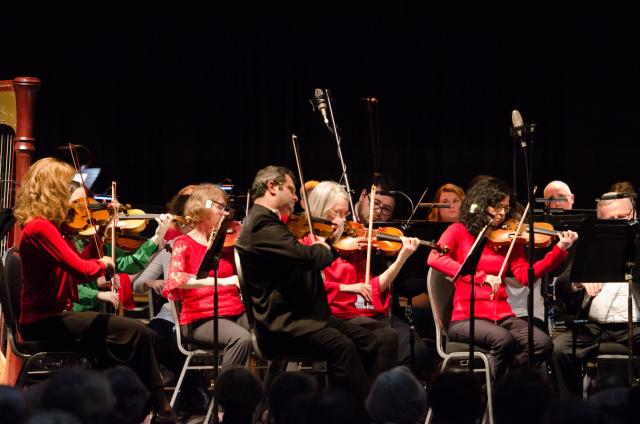 The Racine Symphony is one of Wisconsin's oldest symphony orchestra in continuous operation. Since its establishment in 1932, more than 400 concerts have been held in various spaces including schools, colleges, churches, historical locations, and cultural attractions. 
Tradition is very important to all of us and the musicians of the Racine Symphony Orchestra sorely missed performing for you last December. Celebrate this holiday season rejoicing their return with this festive concert on December 2 at 7:30 p.m.; doors open at 6:00 p.m. Purchase your tickets here.
---
Breakfast with Santa December 3
Waterford Union High School Cafeteria, 611 W. Main St., Waterford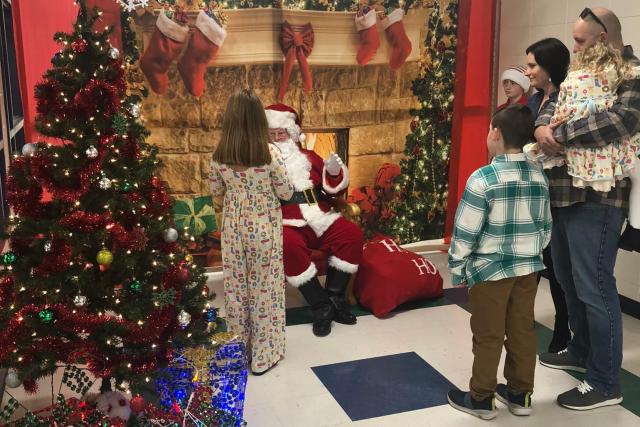 The Lions Club of Waterford presents Breakfast with Santa at the Waterford Union High School cafeteria on December 3 from 8:30 to 11:00 a.m. The event also includes letters to Santa and craft activities, a free gift for mom and dad in Santa's Secret Workshop, holiday entertainment, and more.
Advance purchase tickets are $6 and available throughout Waterford at Associated Bank, Community State Bank, Equitable Bank, and River City Lanes. Limited tickets will be available at the door for $8. Visit the Lions Club of Waterford Facebook page for more information.
---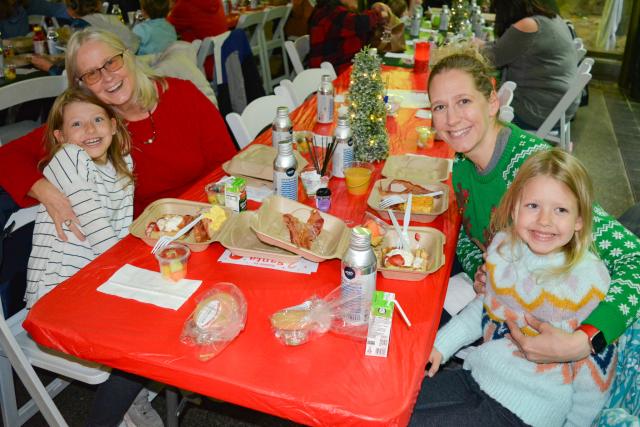 What better way to celebrate the holiday season than a brunch with Santa! Join the Racine Zoo for a family-friendly, holiday treat on December 3. This event will take place in the Vanishing Kingdom building. Limited seating, so save your spot early. Pre-registration is required; tickets not available at the door. Tickets are $30 adult member ($40 adult non-member), $20 child member ($30 child non-member), and FREE for ages 2 and under. Visit the Zoo website for details and to purchase tickets.
Update 11/29/22: This event has sold out.
---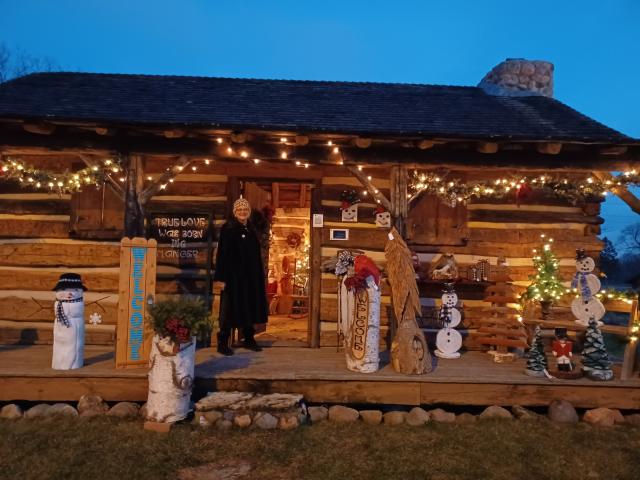 Enjoy the authentic feel of a cabin at Christmas during the Come to the Cabin Christmas Boutique on December 3 from 12 to 7 p.m. and December 4 from 12 to 4 p.m. Hosted by artist Sherry Lou, there will be a unique variety of quality handmade gifts including jewelry, quilts, chainsaw carvings, farmhouse décor, shattered glass art, and much more! There will be a beautiful family photo opportunity with an antique red truck, so bring your camera. Also enjoy baked goods during the annual Caledonia Historical Society Bake Sale. A portion of proceeds go to the Caledonia Historical Society. Visit the event Facebook page for details.
---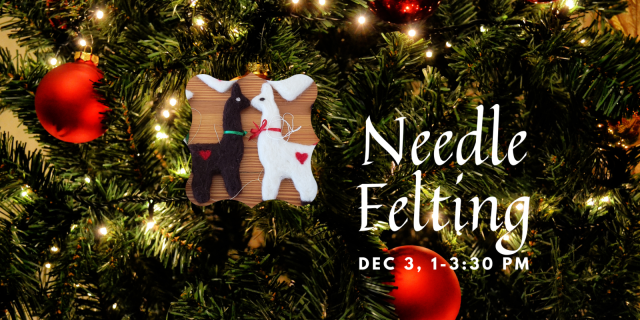 Thinking about gifts for the holidays? Consider making your own! Each year at the Eco-Justice Center, the alpacas are sheared and some fiber is set aside for needle felting. Alpaca fiber is warmer and stronger than wool, and it's also free of lanolin, making it hypoallergenic. Learn to make alpaca ornaments using only alpaca fiber and barbed needles through guided instruction on December 3 from 1:00 to 3:30 p.m. You will leave with ornaments to keep or give as a gift! 
For participants ages 12 and up (children under 18 must attend with a participating adult). Cost is $20 per person. Pre-registration required. Register online.
Update 11/29/22: This event has sold out.
---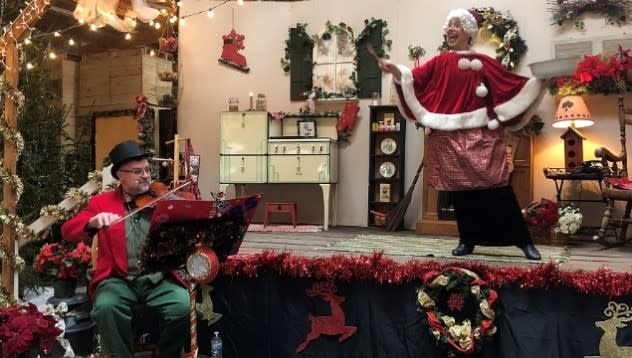 Join Apple Holler for a fun-filled morning with Santa and friends! You will have a jolly good time at this event, which includes Santa's Christmas Show, Candy Cane Express Train Ride, visit with Santa and his helpers, a fresh baked cookie, warm apple cider, a holiday craft, and photo opportunities with Santa's sleigh. Show times are December 3, 4, 10, 11, 17 and 18 at 10 a.m. Tickets are $15 per person and reservations are required. Purchase tickets online or call Apple Holler at (262) 884-7100.
---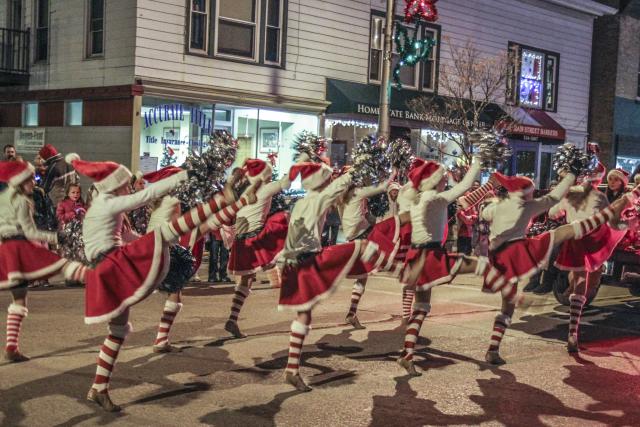 Enjoy the 24th annual Winter Wonderland Parade with a tree lighting, fireworks and visit with Santa on December 3 as hundreds of Waterford and surrounding area residents celebrate Christmas in the streets of downtown Waterford!
The parade begins promptly at 5:30 p.m. when the VFW steps out to lead the march through downtown as children and families excitedly wait for the colorful, sparkling lights and, of course, candy. Many businesses and organizations participate with brightly lit floats and other vehicles. Weather permitting, the area schools play music while marching, and gymnasts tumble in the streets. Santa and Mrs. Claus always make an appearance and you can visit them in their new Christmas Chalet after the parade at The Corner Lot Park at First and Main Streets.
---
Holiday Train December 8
Sturtevant and Caledonia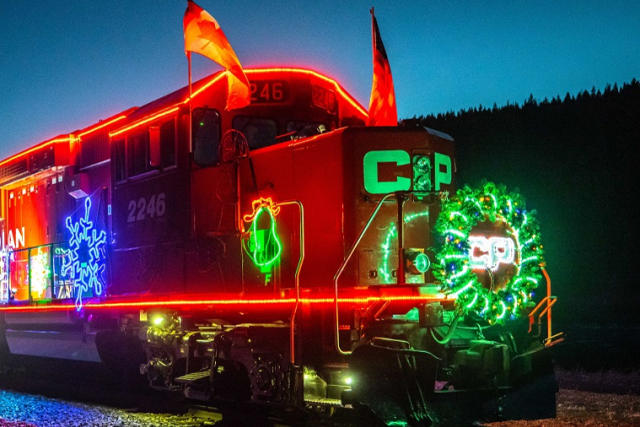 The Canadian Pacific Holiday Train is traveling back to Wisconsin this holiday season! This FREE event will raise money, food and awareness for local food banks in communities along the Canadian Pacific network with two stops in Racine County. The Holiday Train will feature performers Alan Doyle and Kelly Prescott. On December 8, the train will stop at the Amtrak Depot, 9900 E. Exploration Court, Sturtevant, at 6:45 p.m. The show will start at 7 p.m. and end at 7:30 p.m. From there, the train will travel to Caledonia and arrive at 8 p.m. at the railway crossing at 11402 County Road G. The show will start at 8:15 p.m. and end at 8:45 p.m. before departing for its next stop.
The Holiday Train is all about families and communities coming together to celebrate the season and help those in need. Attendees are encouraged to bring cash or non-perishable food donations. Local food shelves will set up collection stations at each event with all donations made staying at the local food banks to help people in the community in need. Since local food shelves buy food at a discount, cash donations typically go further than food donations. Visit the Canadian Pacific Holiday Train website for details.
---
An American Lessons and Carols December 9
First Presbyterian Church​, 716 College Ave., Racine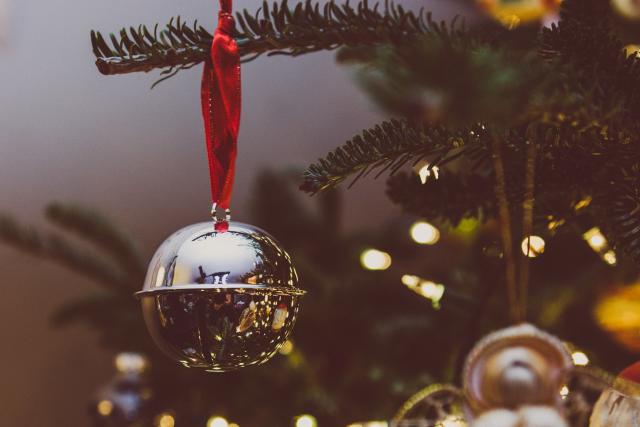 The Choral Arts Society of Southeastern Wisconsin (CAS) is presenting its 30th annual Lessons and Carols Concert at Racine's First Presbyterian Church on December 9 at 7 p.m. Experience one of the area's most popular holiday traditions! For 30 years, people have come back again and again to experience the hope, joy, wonder, love, and peace of the Christmas story. This year's presentation will feature selections with American connections. Carols old and new combined with traditional readings take us from the creation through prophecy, birth, wise men's journey, and the unfolding mystery of the incarnation. Listen, sing along and share the holiday spirit as CAS honors this revered tradition of song and the spoken word.
Tickets are $18 per adult in advance ($20 at the door), $16 per senior in advance ($18 at the door), and $7 per child. Advance tickets are available at Personal Touch by Julie Florist, 5445 Spring Street, Racine, with cash or check, or through the Choral Arts Society of Southeastern Wisconsin website.
The Choral Arts Society is a volunteer, auditioned, community chorus established in 1987. CAS is committed to furthering its mission of making choral art come alive in our community. This program is supported in part by a grant from the Wisconsin Arts Board with funds from the State of Wisconsin and the National Endowment for the Arts, a grant from the Racine Community Foundation, a grant from the Racine Arts Council ArtSeed Grants Program with funds provided by the Wisconsin Arts Board and the Racine Arts Council, and the generous support of individual donors and private foundations.
---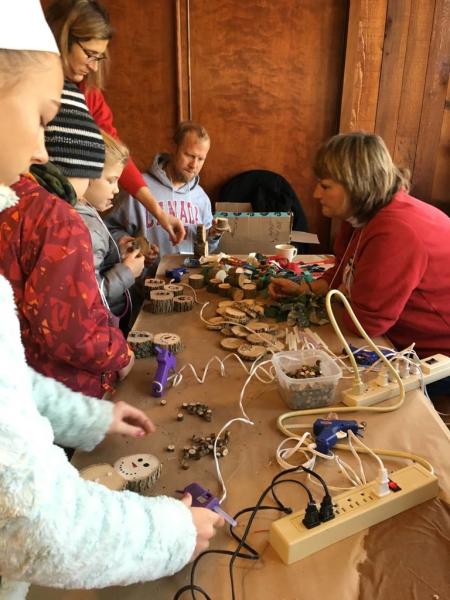 There's nothing quite as thoughtful as homemade gifts for the holidays, especially those that are made from natural treasures! The beloved Gifts of Nature program returns to River Bend Nature Center on December 10 from 9 a.m. to 12 p.m. Make up to eight different beautiful and unique gifts using materials found in nature. Volunteers and naturalists will help you to create objects from a variety of mediums. The program is for ages 7 and older.  All materials are included in the program fee, which is $50 members and $60 non-members. Enjoy cookies and hot chocolate while you work. Space is limited, so early registration is encouraged. Contact (262) 639-1515 or info@RiverBendNatureCenterRacine.org to reserve your place. Visit their Facebook page for details.
---
The DTC Polar Express December 10
Village Hall Park, 123 N. River Rd., Waterford
 
All aboard the DTC Polar Express! This event is sponsored by Dousman Transport Company (DTC), a local bus company that will be "transforming" their buses into the Polar Express. The journey starts at Village Hall Park in Waterford and includes four secret stops with lots of fun surprises and holiday joy! This fun new event will be held December 10 at 10 a.m., 12 p.m., 2 p.m., and 4 p.m. Tickets are $5 each and limited to 50 per time slot. Purchase tickets at Reads by the River. Pajamas are encouraged. Visit the Explore Waterford Facebook page for details.
---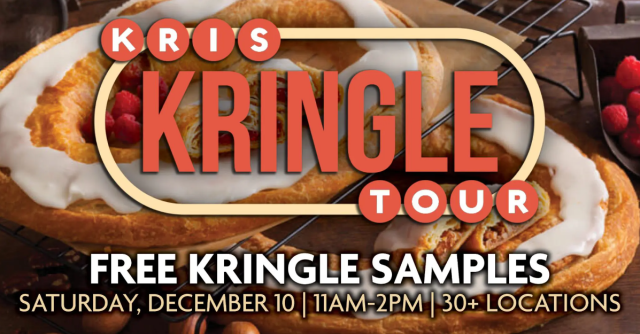 Join Downtown Racine Corporation for their annual Kris Kringle Tour on December 10 from 11 a.m. to 2 p.m. At this FREE event, more than 30 participating locations will have Kringle from O&H Danish Bakery to sample--make sure you get there in time before they are gone!
This event celebrates a Racine delicacy, the Kringle, and our great downtown businesses. Many businesses will be hosting specials and promotions just in time to get last-minute gifts for the holidays.
---
Burlington Ice Festival December 10-11
Wehmhoff Square Park, 355 N. Pine St., Burlington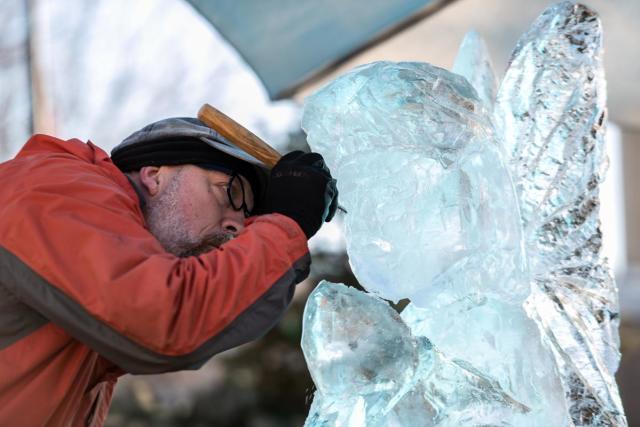 Live sculpture carving, a favorite viewing attraction since 2016, showcases ice carvers using hand tools transforming massive blocks of ice into an array of giant masterpieces at Wemhoff Square Park in downtown Burlington on December 10 and 11. This FREE family-friendly event will also host the Wisconsin State Ice Carving Competition as part of the 2022 Ice Festival.
Each sculpture will be carved from a 300-pound block of ice that has been frozen in a special process to ensure that the blocks are crystal clear. The blocks are 10 inches thick, 20 inches wide and stand 40 inches tall on a wooden stand. When the competition is concluded, the sculptures are illuminated from underneath, which is a spectacular sight to see for days! The carvings will be completed December 10 by 3:00 p.m.
Along with watching the carving competition, visitors can spend the day in downtown Burlington taking a horse-drawn wagon ride, seeing live reindeer, meet and greets with Santa Claus, enjoy a bonfire and s'mores, and more! Click here for details.
---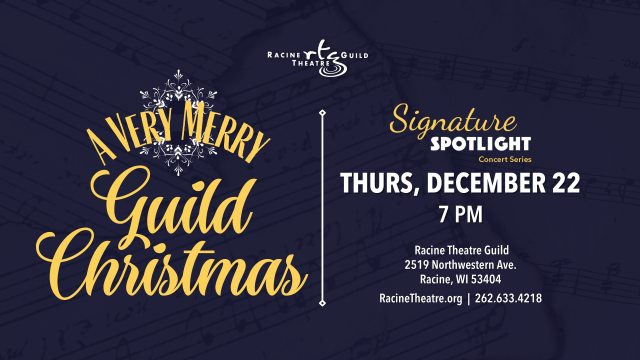 The holidays come to life with songs about soft snow, crackling fires, sparkling trees, yuletide festivities, and classic carols in "A Very Merry Guild Christmas!" It's the most wonderful time of the year and the Racine Theatre Guild is singing glad tidings of joy in our annual holiday concert that will turn any Scrooge into a believer. Old songs along with some new favorites will be performed by our Signature musicians and performers. Start your holiday out right and join us for A Very Merry Guild Christmas on December 22 at 7 p.m.
Tickets are $18 for adults, $16 for seniors (age 62 and older) and students (age 21 and under). View their website for details and to purchase tickets.
---
Winter Picnic in a Snow Globe at Racine Zoo December 16, 2022 - February 12, 2023 (excluding December 24, 25, January 1)
2131 N. Main St., Racine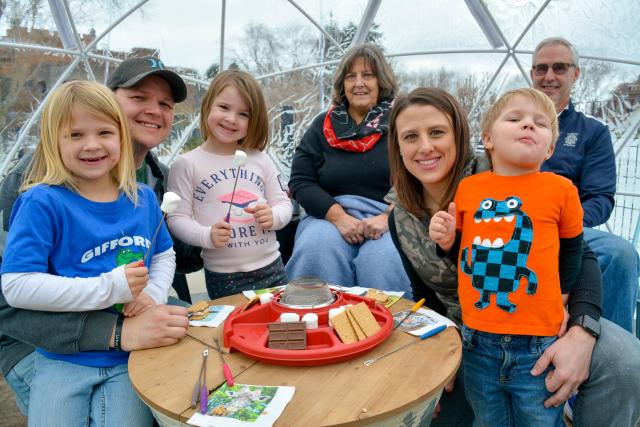 Relax outdoors while staying cozy in a heated dome enjoying quality time with friends and family at the Racine Zoo! You will have an unforgettable private experience with food, drinks, an animal encounter, and more for up to eight people. This event is great for celebrating a birthday or anniversary, a date night, or even just a fun time with loved ones.
Multiple package options are available to customize your experience. Book early to reserve your spot! Note: Friday timeslots must book by 4 p.m. the Wednesday before selected date, Saturday timeslots must book by 4 p.m. the Thursday before selected date, and Sunday timeslots must book by 12 p.m. the Friday before selected date. Visit their website for details and package options.
---

Anytime there is snow on the ground, Apple Holler offers horse-drawn sleigh rides that will make you feel as though you stepped inside of a glistening winter snow globe. The magical sleigh rides are pulled by their beautiful Haflinger horses and take you on a private orchard tour.
Within the enchanted forest, you will marvel at the charming hardwoods, many of which are over 100 years old. The sound of the horses' hooves traveling through crisp, white snow along with longings of simpler times makes our sleigh ride adventure a true winter wonderland experience.
Advanced reservations are required. Visit their website for details.