We asked Jada Pfarr, owner of Longshot Vinyl, to curate a list of albums that she thinks should be playing on your turntable right now:
---
"Released on September 29, 2017, this album gives us a fresh look at American Jazz. We love to spin this record on a Saturday night, kick back with a cocktail and go on Washington's musical journey through Harmony of Difference's six-movement suite with him. The first five tracks lead you to the finale, "Truth" which makes up nearly half the album's length. Not your Grandpa's jazz, this album is definitely not background music and demands the listeners' full attention."  Order your copy here.
"Released on May 29, 2020, this album is an experimental collection featuring electronic artists connected to Southeastern Wisconsin. We love the creativity of each of the artists on this album. If you've never seen DIY modular synthesizers and sound engines in person then you are missing out on the unique collaboration of science, art, and music. We spin this album when we want to dance under some pulsing lights or video art. We also love to support our local music and art scene." Order your copy here.
"This is the second studio album by singer-songwriter and poet Jamila Woods. Released on May 10, 2019. We LOVE this album! We'll say it here, it's probably the best album of 2019. Picking up where Nina Simone left off, this R&B masterpiece hits political commentary nerves yet leaves the listener with cautious hope. "Betty" can often be heard at Longshot and is considered one of Jada's anthems as a female record shop owner." Order your copy here.
"Originally released on September 29, 1998, this is a new pressing of one of our favorite hip hop albums ever put out. You can't go wrong with legends of the scene, Mos Def, and Talib Kweli. Bangin' old school hip hop vibes meet the new flow of the late 90's rap perfectly. Poignant lyrics tell us the stories of black artists in Brooklyn that remain relevant today. We listen to this album when we're feeling out Gen X roots and just want some quality hip hop coming from our speakers." Order your copy here.
Don't Let The Bastards Get You Down Brett Newski
 
"A brand new release from Milwaukee's own singer-songwriter, Brett Newski. We think he's really hitting his stride here on his fourth studio album. We can't give you a better description then his own, "Don't Let The Bastards Get You Down is a call to arms against whatever destructive forces we may find ourselves battling, from our individual struggles with toxic relationships, low self-esteem, loneliness, and apathy to the more global challenges facing us in 2020." We like Newski's low-key Arctic Monkey's vibe with a thinking man's lyrics on relevant topics of this messed up time we're going through. If you like Beck, Spoon, or Cage the Elephant but want to support your local music scene, pick this record up at Longshot."
---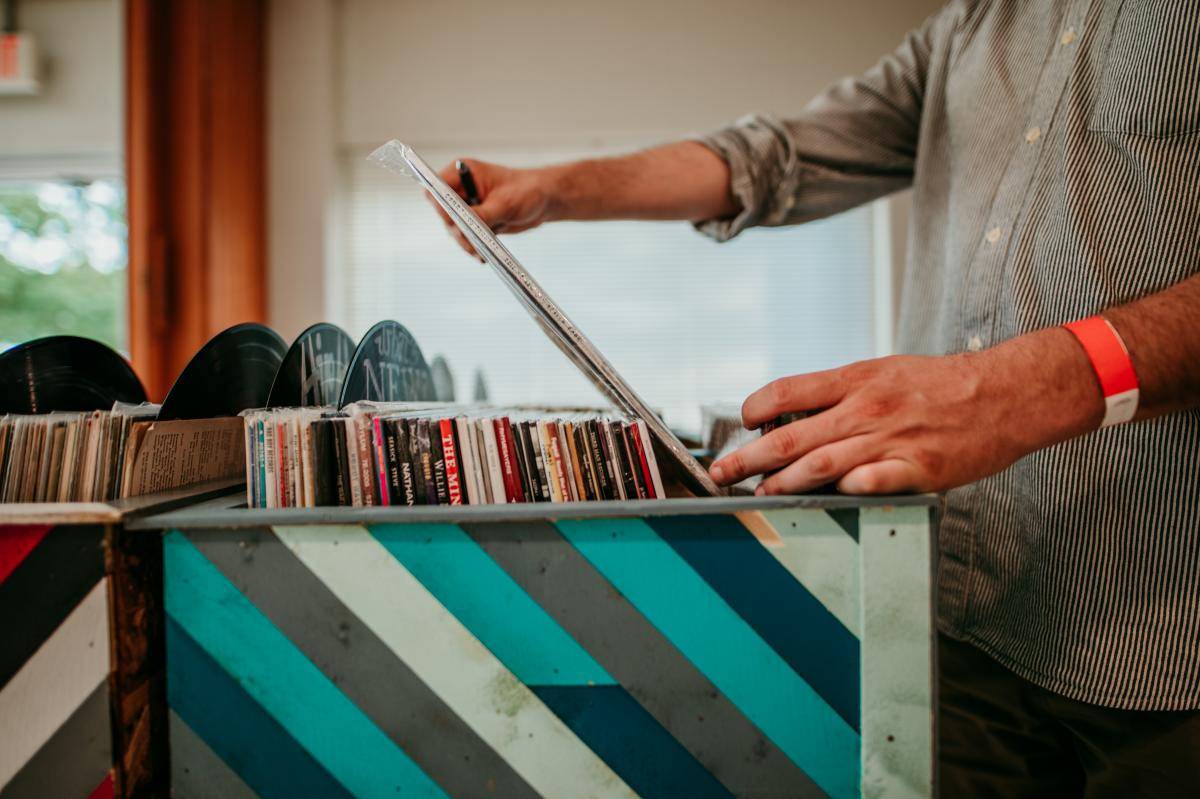 Where to Find & Support Longshot Vinyl
Longshot Vinyl Lounge is located at 324 6th street in Downtown Racine. You can shop virtually with them at their web store at longshotvinyl.com. Can't find what you're looking for? Contact them via messenger on our Facebook page or Instagram, or email Jada at longshotvinyl@gmail.com to see what they can find for you!
Longshot Vinyl's Covid-19 Policy & Hours:
Pick up your order in-store or curbside on Thursdays and Fridays from 3-6 p.m. You are required to wear a mask (not provided) inside of Longshot Vinyl. The Longshot team invite you to look through the records but require you wear gloves (provided) while crate digging. Longshot Vinyl is not offering a bar or food service at this time, but invite you to order a mystery 6-pack to take home for customers 21+! Make sure to check their website for updates and changes to the schedule. Keep Downtown Racine weird and support your local record shop!
Looking for more fun? Visit our Things to Do page for everything going on in Racine County!