Racine County has fascinating architecture, local history, home-grown art, and much more! If you're a museum lover, here's a curated itinerary for you to enjoy exploring our county!
---

701 Main St., Racine
The Racine Heritage Museum offers something for everyone to discover! While experiencing the gracious Renaissance Revival style of this one-time Carnegie Library building, visitors learn in a family friendly atmosphere about Racine County's pioneering settlers and immigrant groups, the county-wide Underground Railroad network, Racine's early history as a thriving Great Lakes commercial port, and discover our real Egyptian mummy. Encounter Racine County sports stars in the Sports Hall of Fame, such as Clarence Howeth "Ginger" Beaumont from Racine County who was the first at-bat in the first World Series, and visit the Archives Research Center to search for your own history. In addition, participate in a Heritage Walking Tour during summer. Experience Racine's rich industrial and architectural heritage in and around the downtown, lakefront and Root River Valley areas in this guided walking tour.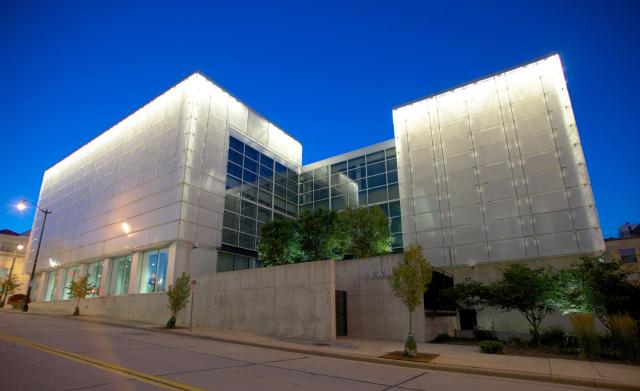 Photo: Jon Bolton
441 Main St., Racine
The Racine Art Museum (RAM) is an environmentally sound and visual striking, modern reuse of two 19th Century structures. Award winning Chicago-based architects, Brininstool + Lynch, reinvented the space in 2003 to create a 40,000 sq. ft. art museum to house and display RAM's permanent collection. The building itself is a work of art, featuring and inventive exterior façade made of translucent acrylic panels that are illuminated at night, making the museum glow like a Japanese lantern.
Home of the largest and most significant contemporary craft collection in North America, RAM's craft holdings include more than 4,000 pieces of art jewelry, ceramics, fibers, glass, metals, polymer, and wood as well as more than 4,000 works of paper and sculpture. RAM's exhibits change regularly making every visit a new experience. The museum plays a vital role in arts education through RAM's Wustum Museum of Fine Arts, where it offers community outreach programs, and studio art classes and workshops taught by regionally and nationally known artists working in craft media.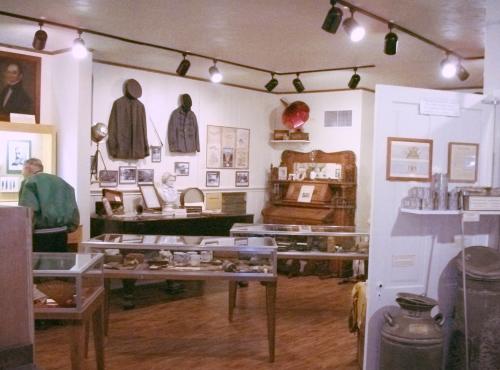 232 N. Perkins Blvd., Burlington
The Burlington Historical Society, which displays thousands of artifacts from Burlington and the surrounding area, occupies a brick church building constructed in 1883. The Burlington Historical Society, which started in 1928 as the first historical society in Racine County, acquired the building in 1964. From 2007 to 2010, a second floor (used mainly for storage and administration) and a new roof were added, and the interior and exterior wood were painted. A picturesque garden, maintained by the Burlington Garden Club, adjoins the museum as well as a monument honoring Dr. Edward G. Dyer, head of the area's Underground Railroad activities.
Museum visitors are able to view artifacts from the time of the Native Americans through the pioneer period to more recent times. Items include those invented or manufactured by Burlington residents, including one of the earliest panoramic cameras; toys, games and dolls enjoyed by children throughout the years; items associated with 30-year Congressman Henry Allen Cooper; mementos celebrating the world famous Burlington Liars Club; men's, women's and children's apparel and grooming aids; Civil War artifacts; musical instruments; the approval model of Burlington's one-of-a-kind statue of Abraham Lincoln; items associated with the early Mormon settlement of Voree; and a turn-of-the-century kitchen.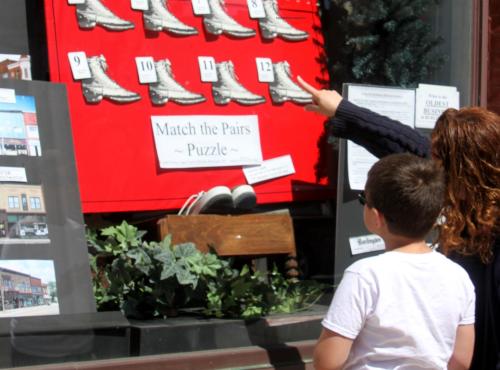 533 Milwaukee Ave., Burlington
Try to solve four hands-on brainteaser and mechanical puzzles, or see if you can figure out the giant visual puzzles in the big window. Participate in a special workshop to try 13 challenges and learn many table top tricks to amuse your friends and family. Call ahead for hours at (262) 763-3946.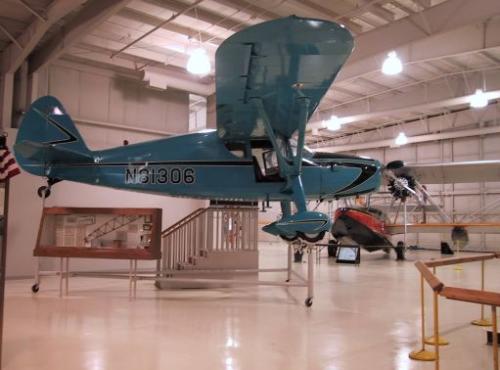 3333 N. Green Bay Rd., Caledonia
The EAA Chapter 838 Museum has a small collection of airplanes and memorabilia showing the history of aviation in Southeastern Wisconsin. Some current exhibits include a meticulously restored 1946 Fairchild 24R, a 1920 Lawson L-2 18-seat twin Liberty-powered craft, and a 1941 Horlick Racine Airport Beacon. Also on display is a Kitfox II aircraft, which is one of many aircraft that comes in a kit form and is constructed by amateur home builders. The aircraft is a "hands on" educational exhibit to explain how the plane is built and its features, so visitors can sit in the plane and visualize flying. Museum is open by appointment only; call (262) 634-7575.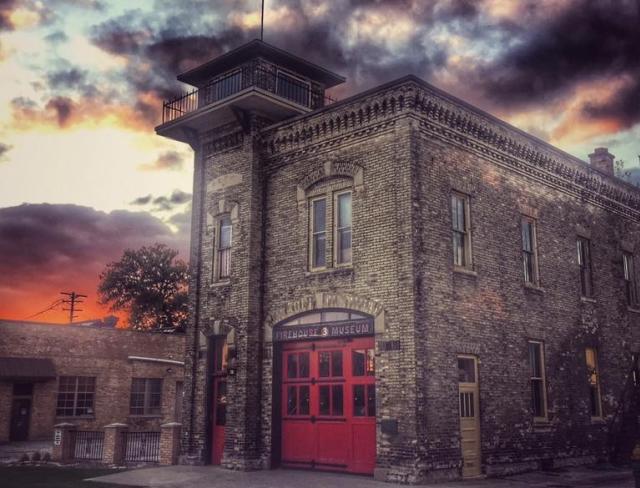 700 6th St., Racine
Engine Company No. 3 was formed in 1849, one year after Racine was incorporated as a city. The volunteer company was made up almost exclusively of Welsh immigrants. The company's original home was located on 7th Street between Main Street and Wisconsin Avenue, and was used used as a firehouse until 1868. A new building on 6th Street was constructed in 1881 and designed in a Victorian Italianate style by David R. Jones, an architect from Madison, Wisconsin. The two-story cream brick building features a tower, stone accents, stilted segmental arched windows and front door, and a denticulated cornice. Two years after Engine Company No. 3 moved into their new home, the Racine Fire Department changed from volunteer service to a professional company. Several alterations were made to the building over the years, but it was partially restored in 1987 and today is used as a firefighters museum.
---
Looking for more fun? Visit our Things to Do page for everything going on in Racine County!