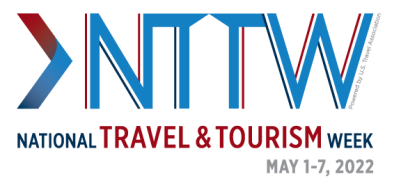 National Travel and Tourism Week 2022 (May 1-7) spotlights the dynamic, innovative future of the U.S. travel industry.
This National Travel and Tourism Week (NTTW), there is more reason than ever to celebrate the collective strength and promising future of the U.S. travel and tourism industry.
The 39th annual NTTW, taking place May 1-7, recognizes the Future of Travel and the critical role our industry will play in rebuilding the workforce, helping communities recover, fostering sustainability, ushering in new innovations and reconnecting travelers in the U.S. and around the world.
Prior to the pandemic, in 2019, the travel industry was a powerful economic engine, supporting jobs and driving local economies in every pocket of America. Travel generated $2.6 trillion in economic output, supported 17 million American jobs and delivered a $51 billion trade surplus to the U.S.
While the industry was hit hard by the challenges of the past two years, we are recovering and positioning our industry for a return to growth. There is great optimism among American travelers to get back on the road and see our great country.
We have overcome many obstacles, and the future is bright.
That's why here in Racine County and across America, we are using NTTW to recognize the contributions of the U.S. travel industry and how we will grow a more dynamic, innovative, sustainable and inclusive future. While the pandemic was a setback, it's also an opportunity to reimagine the industry to be greater than ever before.
From our award-winning Blue Wave certified North Beach and the Wind Point Lighthouse to Danish Kringle and Frank Lloyd Wright architecture, Racine County's travel and tourism industry contributes so much to our local economy and the spirit of our community. From all of us at Real Racine, we are excited for all of the promising things ahead for Racine County and the U.S. travel industry.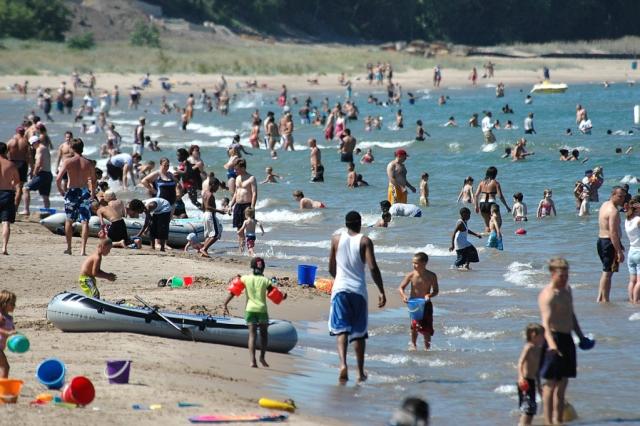 All About Your Friendly Local Destination Marketing Organization
At Real Racine, we are excited to be a part of the travel and tourism industry. Established in 1983 as the Greater Racine Convention and Visitors Bureau, we have played a prominent role in promoting Racine County attractions, businesses and events, and bringing visitors to the area for nearly 40 years.
Rebranded as Real Racine in 2009, we are a 501c 6, private, not-for-profit corporation and not affiliated with Racine County or the State of Wisconsin. In addition, the Real Racine Sports and Event Commission was incorporated in 2019 as a 501c 3 and is also a private and not-for-profit organization.
We are funded in a large part by a portion of the 8% room tax, which is collected on all lodging stays of less than 30 days. The hotel room tax is currently collected from properties in Racine, Caledonia, Yorkville, Burlington, Sturtevant, and Waterford. We also eagerly seek out available grants for an additional funding source.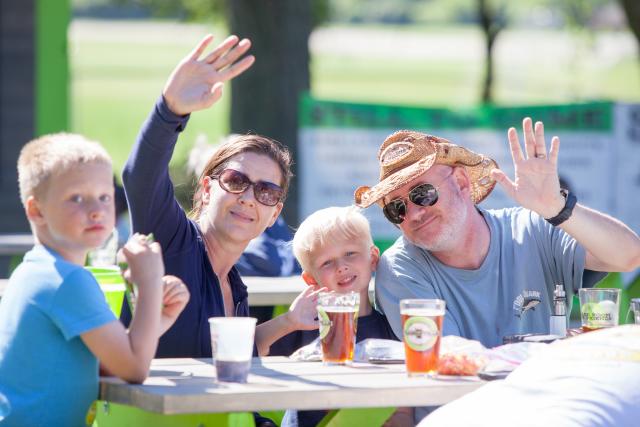 Celebrating Racine County Every Day
Tourism plays an essential role in our county's economic development. Our focus and goal at Real Racine is two-fold, which is to bring in visitors (and their money) to Racine County via events along with promoting local attractions and businesses. In 2019, visitors to Racine County brought in $260.7 million dollars of new money into the county's economy and $28.7 million in state and local tax revenue.  
We love to promote special events and activities throughout Racine County! They not only showcase our great county, but they bring in thousands of visitors and much valued and appreciated revenue to our local businesses. Real Racine's blog posts and social media accounts help us reach visitors from afar to promote and market attractions, events and businesses at no cost to our community partners. We also spotlight and promote this information on our online events calendar.
At our core, we are the county's accredited destination marketing organization. We're a community resource responsible for programs that promote Racine County as an attractive travel destination. We strive to enhance our public image as a dynamic place to live and work. We work hard to strengthen our community's economic position and vitality beyond the travel and tourism industry, which provides an opportunity for all of our residents.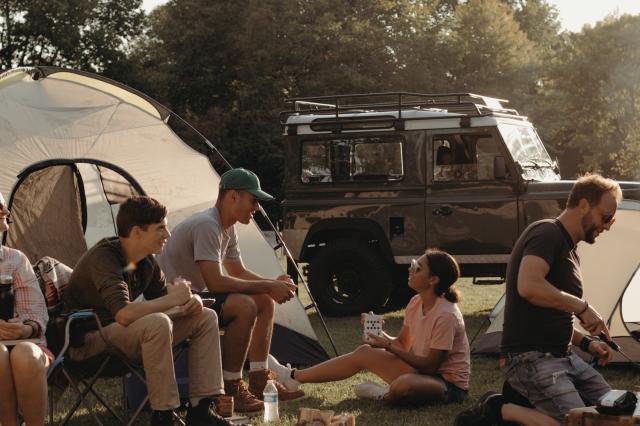 Your Racine County Tourism Experts
Real Racine is home to a dedicated team to make your visit with us exceptional. From hosting your next big event, providing resources and accommodations, or promoting local attractions and businesses, we're here for you.
We are governed by a dedicated volunteer board of directors who represent our county's local businesses, attractions and hospitality services.
Executive Board: Jeff Van Lysal – Chair/Burlington lodging, Laura D'Amato – Vice-Chair/at large, Dave Titus – Treasurer, Kathy Lindbloom – Secretary, Ron Coutts – Past-Chair/at large
Board Members: Kristen Beglinger – at large, Dr. Art Cyr – at large, Jonathan Delagrave – Racine County Executive, Randy Isaacson – Caledonia lodging, Lori Jaime – Racine lodging, Ralph Malicki – at large, Doug Nelson – Yorkville, Eric Olesen – at large, Jeff Towne – at large, Paul Vornholt – Racine
Where to Find Us
The Real Racine Visitors Center is located at 14015 Washington Avenue, just west of I-94 at Hwy 20 (exit #333). We welcome visitors and travelers from 8:30 a.m. to 4:30 p.m. Monday through Saturday. We offer free Wi-Fi and free local and statewide attraction information along with free state and county maps. We look forward to seeing you!