With the weather warming up, it's the perfect time to enjoy those beautiful days outdoors for as long as we can! From gazing at shorelines to sunsets, we introduce our list of perfect patio dining in Racine County.
The City of Racine has now waived all permit fees for cafe sidewalks citywide for restaurants and bars that would create more outdoor spaces for eating and drinking from public sidewalks, parking spaces, and even streets, so keep an eye out for more outdoor areas to be opening soon!
---
2920 Taylor Ave, Racine​
Blue Bear serves unique menu items using local ingredients. All made from scratch-bread, soups, sauces, desserts, etc. Serving breakfast, lunch, dinner & brunch. Craft cocktails & handcrafted coffee drinks. This local spot also offers great gluten-free and vegan options.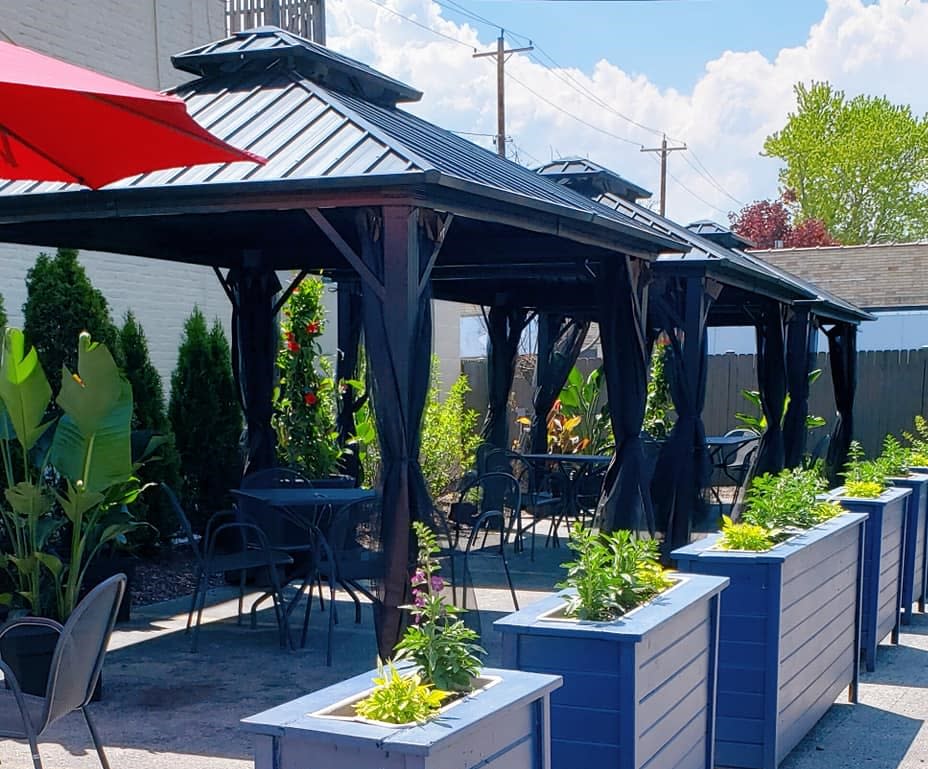 Blue Bear
3113 Douglas Ave, Racine
The quintessential house bar styled Wisconsin tavern featuring fabulous fried chicken, fish fry, and award-winning old fashioned. Their backyard fenced in patio plays host to great get-togethers in a fun summer environment.
209 Dodge St #4979, Racine​
Aside from being in a prime location on the docks of Lake Michigan in Downtown Racine, Booster's Buoy serves up the perfect balance of both surf and turf items from fresh oysters to brisket sandwiches.
213 E Main St, Waterford​
This quintessential dining spot is the heart of Waterford's culinary experience. Join Cafe 213 on their patio serving handmade soups, quiches, sandwiches, and much more every day.
28023 Kramer Rd, Waterford
This new cantina in Waterford offers delicious authentic Mexican cuisine along with traditional American casual fare, a full-service bar, and incredible breakfast experience.  You can expect to enjoy casual dining for the perfect night out, whether it be at the bar sharing some drinks and appetizers with your friends or having a stress-free meal with family. 
1220 N Ohio St, Racine
The Dish is perfect for dining on the go. Providing fast service, this restaurant offers a variety of baked goods, salads, sandwiches, and more. The best time to visit is during their Sunday Brunch from 9-2.
9614 Northwestern Ave, Franksville​
Food Truck Nights at the Beer Garden (sponsored by Real Racine) plays host to the best in local food trucks in the area, serving a variety of palates. When there isn't a special food event, you can usually find one many local favorite food trucks taking up residence in the Beer Garden for the weekend, adding to the atmosphere.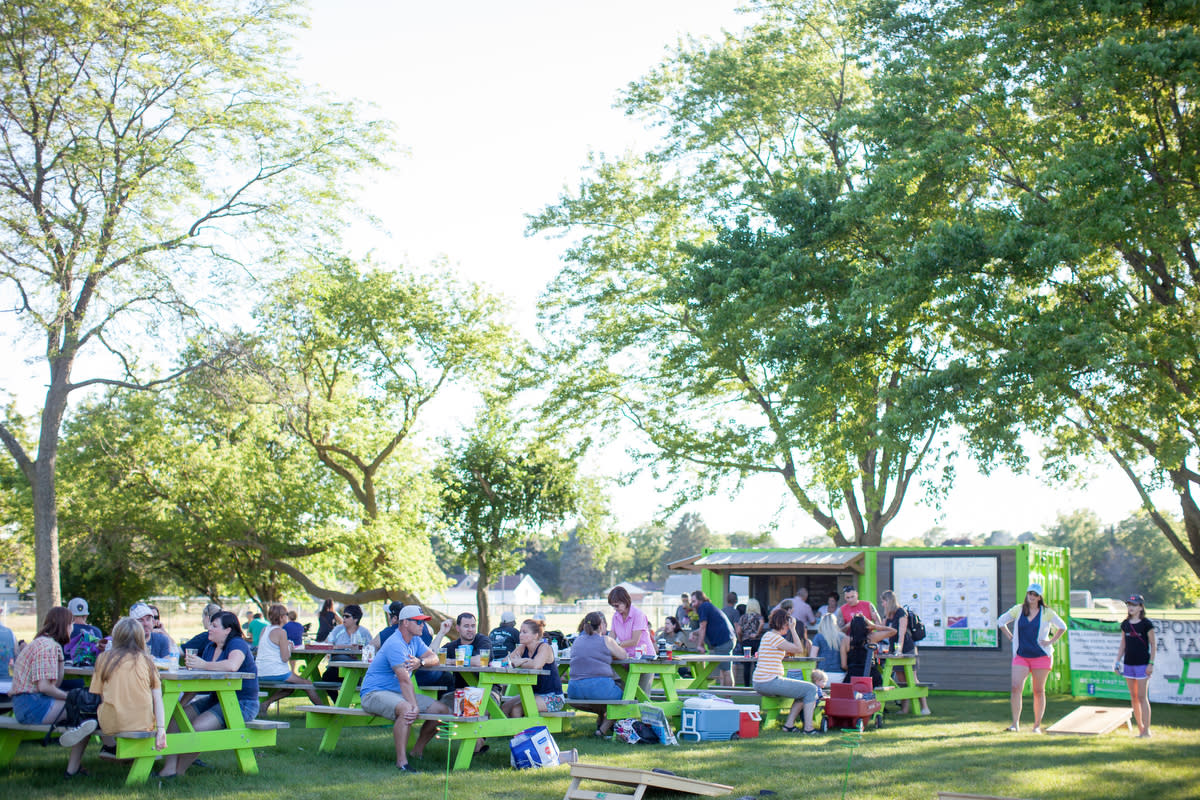 Franksville Craft Beer Garden
9809 Durand Ave, Sturtevant​
A favorite among locals in Sturtevant, the Hiawatha is located right off the railroad tracks on Highway 11 that share the same namesake. Its outdoor dining area serves great pub grub, fish fry, and live music every weekend. 
864 Milwaukee Ave, Burlington
Down-to-earth outpost featuring classic American and Mexican dishes, plus cocktails and plenty of outdoor seating. Serving breakfast, lunch, dinner. Stop in and enjoy an old favorite or discover a new one today.
1300 N Main St, Racine
This place takes a modern spin on a neighborhood bar. Famous for serving up specialty corn dogs, Main Hub has a spacious patio and outdoor bar area perfect for those summer night hangouts. 
2149 N Green Bay Rd, Mt Pleasant
Even if you're not a member, you can still enjoy the amenities that are available at the Meadowbrook Country Club Restaurant! This dining option serves up everything from steak to seafood. Reservations are open to the public by calling 2 hours ahead of time here.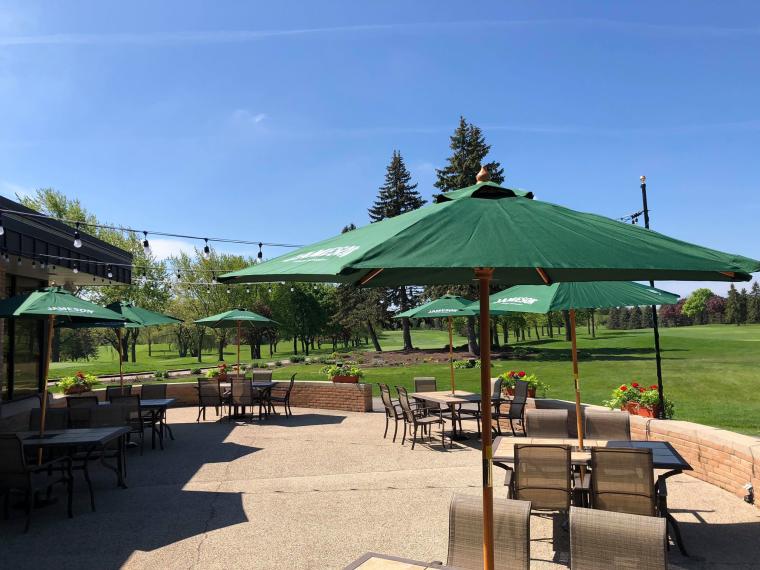 Meadowbrook Country Club
3101 Eagle Rd, Kansasville
The view from the deck alone needs no words! Enjoy a sophisticated meal on their outdoor patio while looking out onto a beautiful view of Eagle Lake in Kansasville.
522 6th St, Racine
Located right above an Indian Motorcycle dealership on 6th street in Downtown Racine, The Nash offers an awesome atmosphere both inside and out! The best time to visit them is on First Friday to take in the live music available!
2 Christopher Columbus Causeway, Racine
Located right on top of Racine's ReefPoint Marina, this restaurant specializes in seafood, smoked meats, and their over 100 craft and domestic selection of craft beers. One of the best places off the pier to watch the sailboats come in!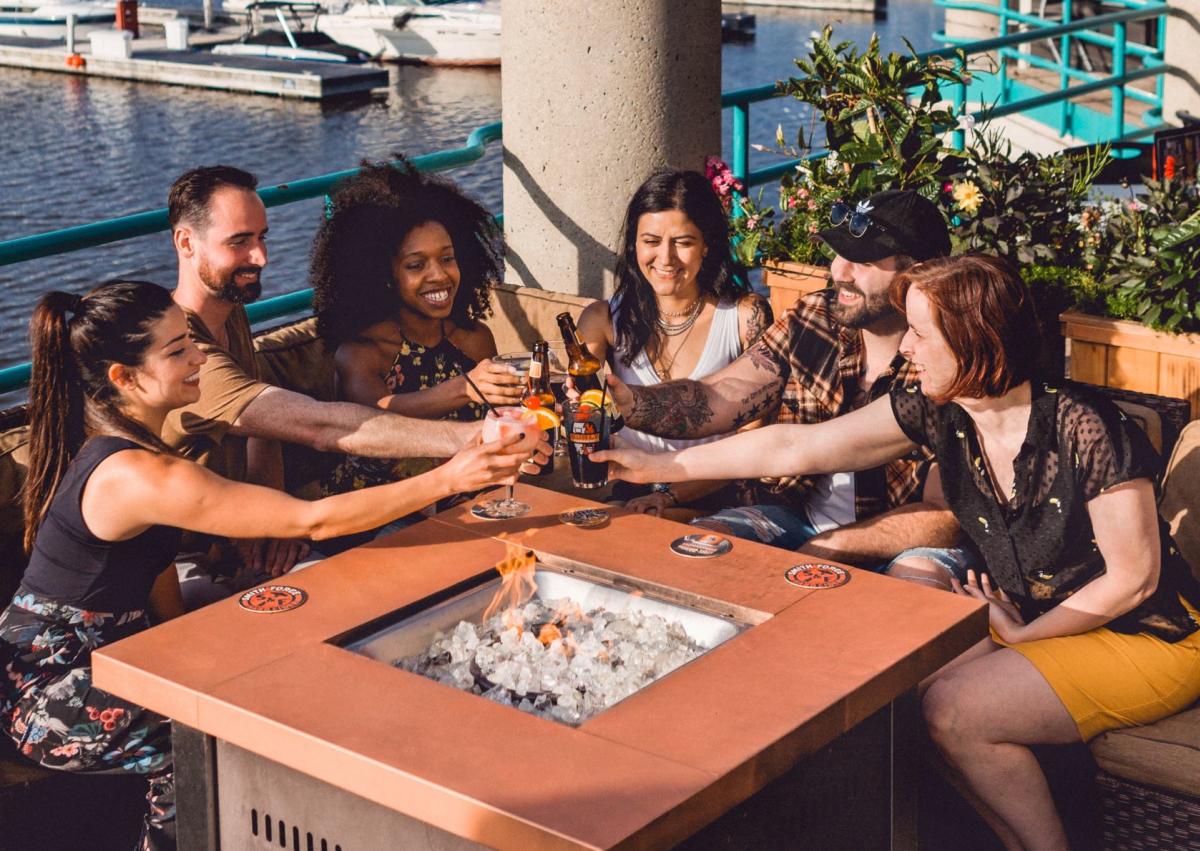 Reefpoint Brewhouse
600 6th St, Racine
Rated one of the best breakfast spots for mimosas and bloody marys in Racine County, Robert's Roost offers a cozy patio to go with their house specialty - pancakes! This place is ideal for that brunch outing that you've been waiting for.
14001 Washington Ave, Sturtevant​
Serving up hearty meals by day and rocking the neighborhood with live music at night, Route 20 is perfect for having lunch with your colleagues or sticking around for a show.
6025 Douglas Ave, Racine​
Named one of the top 30 restaurants in the area by the Milwaukee Journal Sentinel, Sebastian's has perfected a mix of a romantic night out with perfect patio dining.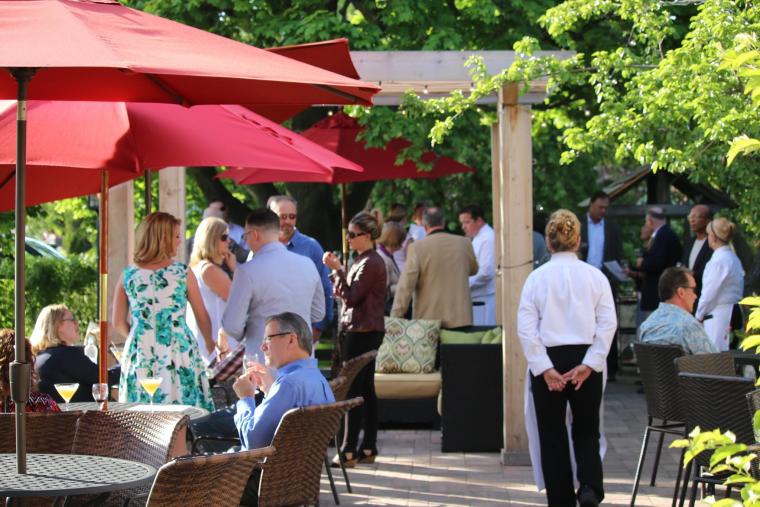 Sebastian's Restaurant
31100 Weiler Rd, Burlington
Nestled in Burlington is this culinary delight that nods to nautical design. With a large patio looking out onto Brown's Lake, The Waterfront restaurant accommodates a variety of live music on weekends for your dining pleasure.
920 Erie St, Racine
Named one of Racine County's best Fish Frys many years in a row, this nautical-themed pub with a patio for seafood, sandwiches & fried fare, plus plenty of pints & bands.
Hungry for more? Visit our Food Guide to everything delicious in Racine County.