Mark your calendars for Saturday, September 17 from 12 to 7 p.m. and plan to spend your day in downtown Racine for the 19th annual Party on the Pavement street festival. With more than 12 blocks filled with live music, incredible food and drinks, street performances, shopping, games, and rides, there is something for the entire family.
Admission to Party on the Pavement grounds is FREE, which takes place throughout downtown on Main Street from State Street to 7th Street, and all of 6th Street from Lake Avenue to City Hall. Below is what you need to know before you go.
---


Live Music
Whether you are a fan of blues, rock 'n roll, hip-hop, or everything in between, this year's diverse lineup has something for everyone. With four stages of live music throughout downtown, you will be dancing through the streets all day long. This year's music lineup features:
Zeigler Honda Stage – Monument Square
12:00-2:00 p.m. – Lake Effect, Jazz
2:30-4:30 p.m. – Chicken Grease, R&B and Soul
5:00-7:00 p.m. – Rhythm Dogs, Blues

Main Street/State Street Stage
12:00-2:00 p.m. – Mean Jake, Country Blues
2:30-4:30 p.m. – Stone Theory, Rock & Blues
5:00-7:00 p.m. – Identity Crisis, 80s/90s Rock & Blues

Indian Motorcycle of Racine Stage – 522 6th Street
12:00-3:00 p.m. – Fourcast
3:45-6:45 p.m. – All the Kings Men
7:30-10:30 p.m. – Duosonic

Taste of Soul Stage – 7th and Park
12:00 p.m. - 12:00 a.m. – DJ Phil, All genres in the bar
1:30-2:30 p.m. – Young Bo and Jodae
3:00-6:00 p.m. – Stone Jam Band, Old School
7:00-10:00 p.m. – Lady A, Old School R&B, Country, Rock
12:00-10:30 p.m. – DJ Mysta Mack, All genres

Pub on Wisconsin Stage
12:00-7:00 p.m. – DJ Devious, All genres

Mexico Lindo
3:00-4:00 p.m. – Grupo de danza – KETZALY
4:00-5:00 p.m. – Racine Studio of Performing Arts
5:00-6:00 p.m. – Mariachi Band
6:00-7:00 p.m. – Joe Contreras y Ambicion
---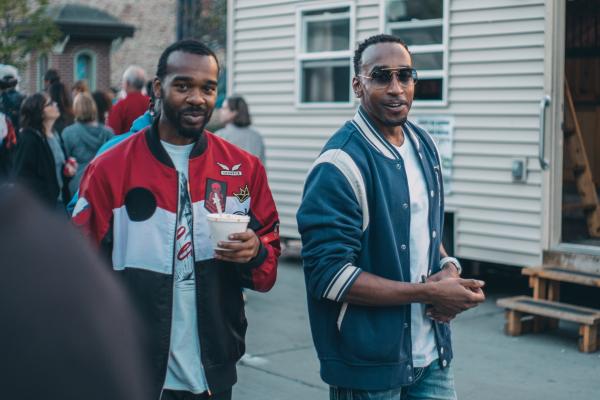 Food
Indulge in an array of international cuisine from the downtown restaurants and food vendors lining both 6th and Main Streets. Spanish, Pakistani, Filipino, Italian, Korean, Thai, Japanese, Mexican, Irish, Jamaican, and American cuisines will be available all day.
---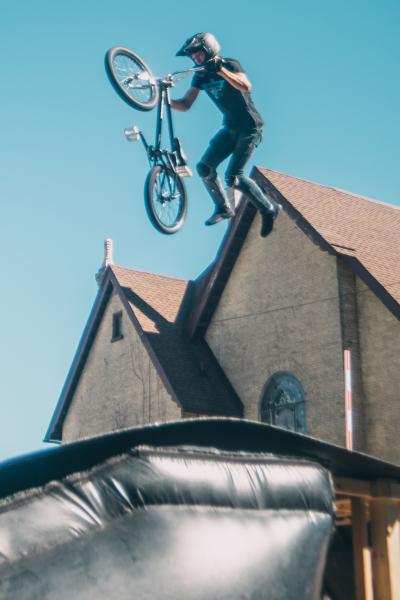 Special Attractions
If the thrill of over 15,000 attendees isn't enough, the street performances slated for Party on the Pavement will surely get you excited!
Division BMX Stunt Team will be soaring through the air on the College Avenue and 6th Street. You can catch one of their shows at 12:30 p.m., 2:00 p.m., 4:00 p.m., and 5:30 p.m.
Hip-Hop and breakdance group, Sweatshop Movement, will host jaw dropping dance battles and performances throughout the day on the corner of Wisconsin Avenue and 6th Street.
Racine Gymnastics will be tumbling down Sam Johnson Parkway, and Racine Wresting will have multiple match ups from 2:00-3:00 p.m. and 5:00-6:00 p.m. on Wisconsin Ave.
Relive the glory days of automobiles at the Nash Car Club of America car show next to the Red Onion.
---


Parking
FREE meter parking on the streets will be available the day of Party on the Pavement.
---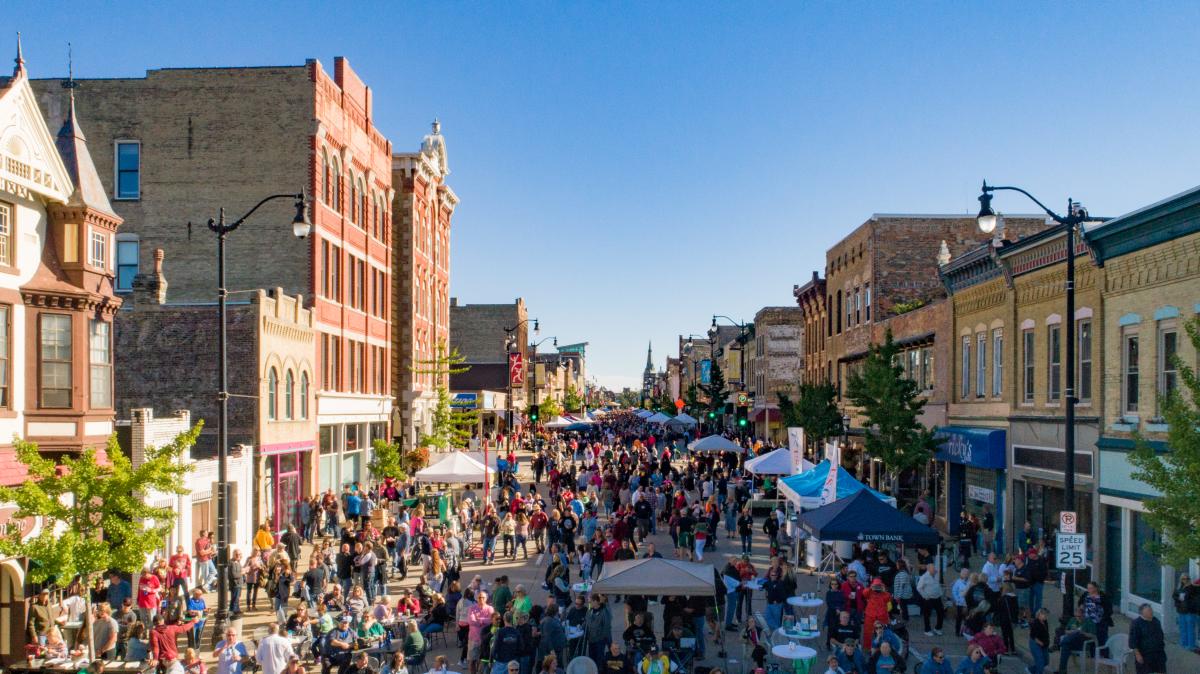 About the Downtown Racine Corporation
The Downtown Racine Corporation's mission is to foster economic, social, and cultural diversity by stimulating business development, programming events, and marketing downtown to the community, developers, and tourists. It is the vision that Downtown Racine, with its scenic lakefront and historic Main Street, is the true heart and economic engine of our community; a vibrant and diverse destination to live, shop, explore, and conduct business.