Bright blue waters, golden sand beach, and Lake Michigan's unpredictable surf made Racine, Wisconsin, one of the most exciting tour stops for the 2022 LIQUI MOLY Pro Watercross National Tour.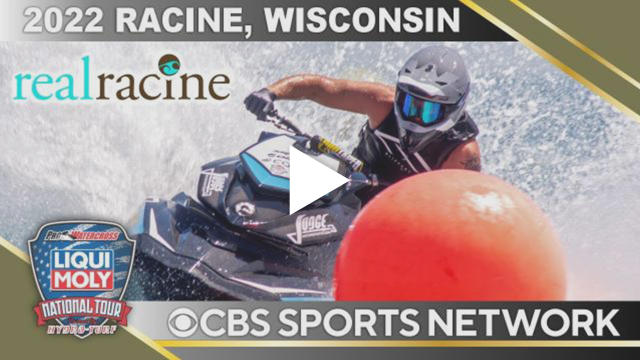 CBS Sports shows you how riders utilized some of the most advanced equipment and technology to help their watercraft reach speeds of over 85 miles per hour. At each event during the tour, riders from all over the world engaged in a fierce battle of skill, technology and innovation on and off the water. Racers competed for a portion of cash, prizes and awards while en route to the prestigious Pro Watercross World Championships.
---
Looking for more fun in Racine County? Visit our Things to Do page!