We believe that life should be about making your own adventures, and what better way than for Real Racine to help you check a few things off your adventure bucket list! Discover our list of outdoor experiences throughout Racine County that will leave you with a lifetime of memories:
---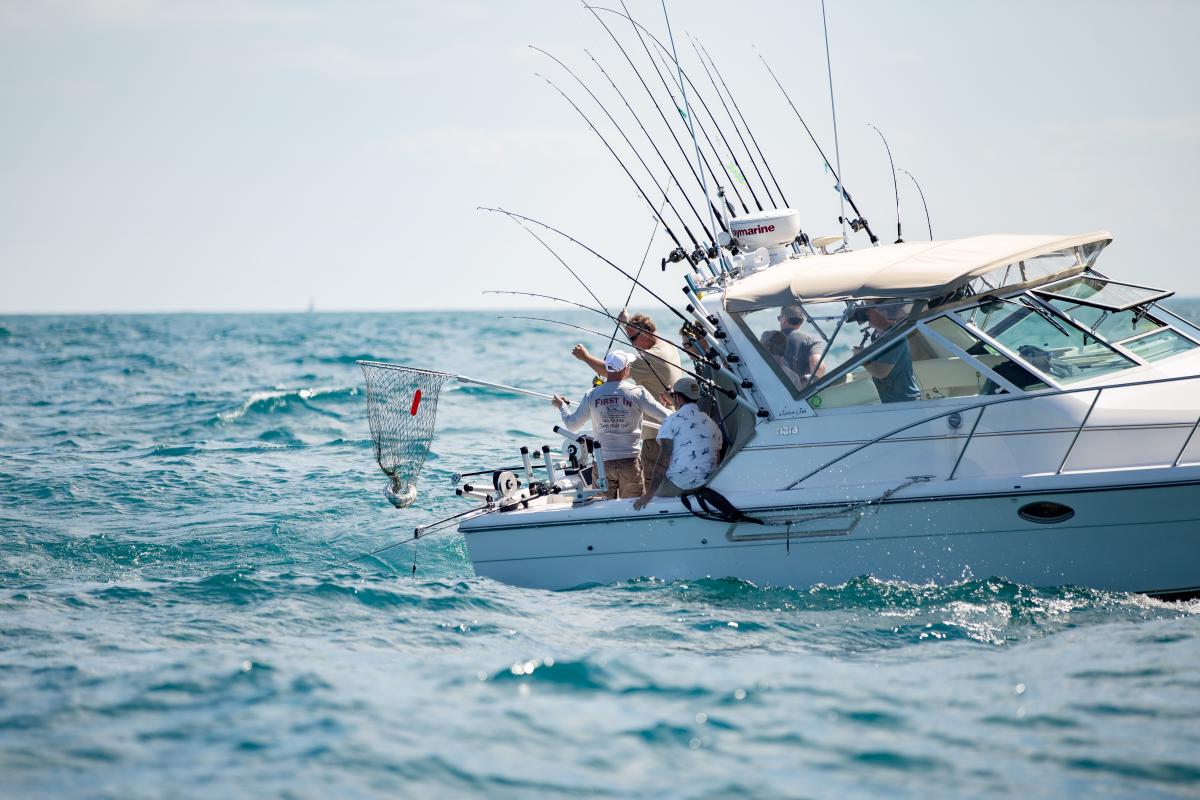 Whether it's pulling trophy Coho salmon, chinook salmon or lake trout from a boat on Lake Michigan or leisurely trying for panfish from an inland lake, Racine County is a terrific destination for fishing enthusiasts. Of the more than 300 miles of its shoreline, the 25 miles in the Racine vicinity are a "sweet spot" for sport fishing that produces 38% of all fish caught on charter boats in the state of Wisconsin. A good way to try Lake Michigan fishing is through Fishing Charters of Racine, an association of 11 licensed charter captains. Click here to learn more.
 
---
Golf! It's everywhere in Racine County — from the beautiful shores of Lake Michigan to the rolling hills near Waterford. You'll find a course for every interest and skill level:
Brown's Lake Golf Course: 932 Brown's Lake Drive, Burlington.
Ives Grove Golf Links: 14101 Washington Ave., Sturtevant. 
Johnson Park Golf Course: 6200 Northwestern Ave., Racine.
Meadowbrook Country Club: 2149 N. Green Bay Road, Mount Pleasant. 
Shoop Park Golf Course: Lighthouse Drive, Racine.
Washington Park Golf: 2801 12th St., Racine.
Rivermoor Golf Club: 30802 Waterford Drive, Waterford. 
South Hills Country Club: 3047 S. 27th St., Franksville.
 
---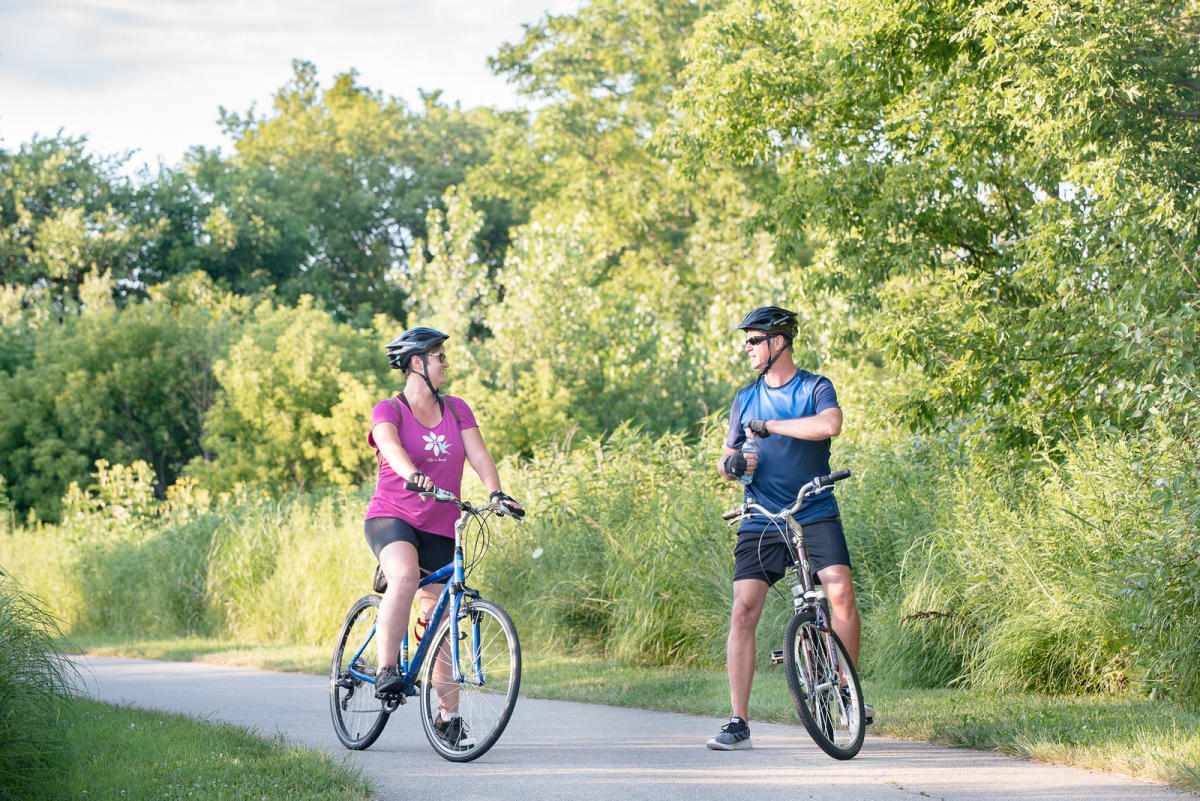 Biking on the Pike River Pathway
Looking for fun on two wheels? Racine County is a great place for bicycling in a bicycle-friendly state. Cycling opportunities extend from the Lake Michigan shoreline to scenic countryside in the western part of the county. Former railroad corridors provide easy pathways in several areas of the county. Click here for trails and more information.
 
---
Are you ready for the thrill of a lifetime? Skydive Midwest in Sturtevant can help satisfy any thrill seeker! Fly high over beautiful Lake Michigan, heart pounding, waiting for the aircraft door to open. Experience the rush of freefall at speeds over 120mph! Float under a canopy with views of beautiful Lake Michigan spanning between the city skylines of both Chicago and Milwaukee. Click here to learn more.
 
---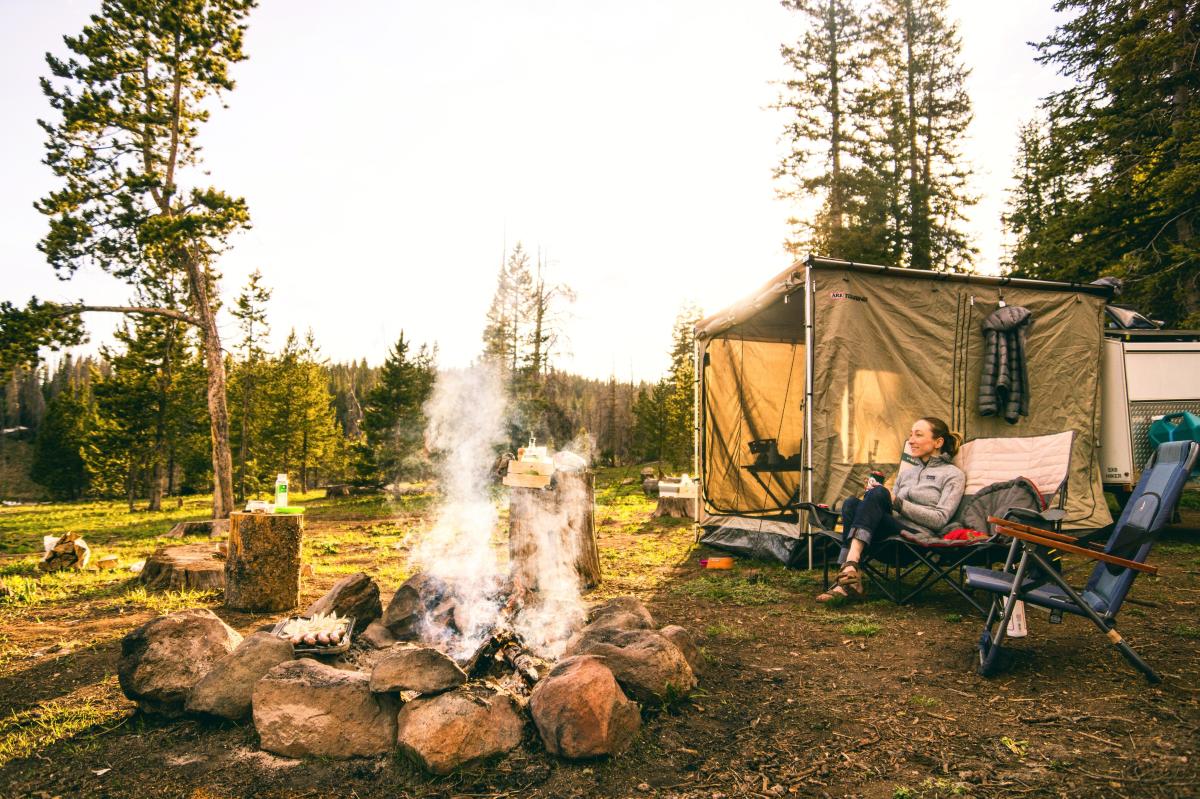 Camping in Racine is the perfect excuse for you and your family to get away from it all and experience the great outdoors - without being too far away from big-city hustle! Enjoy a rejuvenating retreat with tall lush trees, large clean sites, and convenient on-site bathhouses to make your stay enjoyable at all of our campgrounds. Campgrounds are open from April to October. You can make your next camping reservation right through RealRacine.com! Click here to learn more.
 
Looking for more fun? Visit our Things to Do page for everything going on in Racine County!