On Thursday, March 30, the Racine Art Museum (RAM) will present the 14th edition of a popular, non-traditional exhibition showcasing art made from or inspired by colorful marshmallow Peeps®. Open through April 15, the RAM 14th Annual International Peeps Art Exhibition features 142 creative and entertaining entries that demonstrate the talent of 200 artists from across the country.
Curating an exhibition that showcases Peeps® artwork is somewhat unexpected for a museum. However, the concept of working with unusual materials is supported by RAM's mission to exhibit, collect, preserve, and educate in the field of contemporary craft—a subsect of art that focuses on handmade work created traditionally from ceramic, fiber, glass, metal, polymer, and wood. Artists consistently push material boundaries, so the idea that artists sometimes utilize and experiment with materials produced for purposes other than art-making can be seen throughout RAM's exhibitions and many works in the museum's permanent collection—the largest contemporary craft collection in North America.
Over the years, many Peeps Art Exhibition entrants have become experts in marshmallow candy as a material, using methods like carving, painting, hole punching, gluing, and melting to manipulate Peeps® into incredible shapes. While the seasonal candy is still the most common material, the 14th anniversary show also includes pieces made in various other media.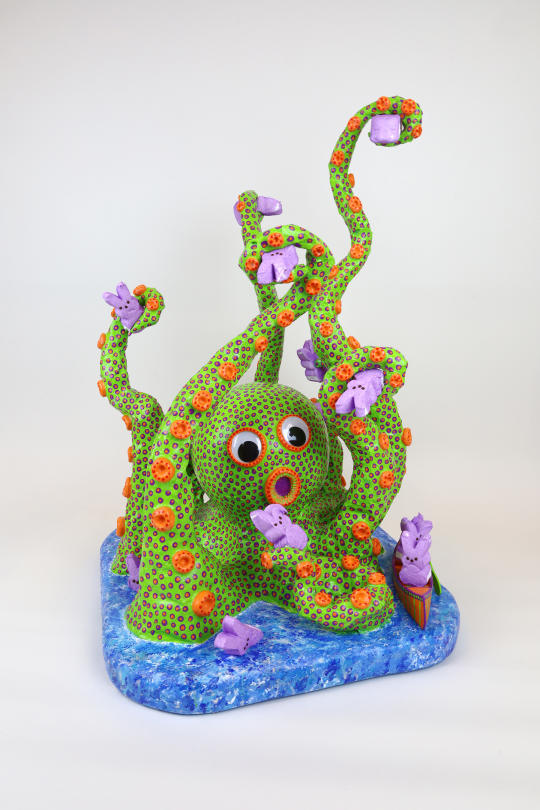 Photo: Jon Bolton; Debby Peck, "Octopeep"
On Tuesday, March 28 at 6:00 p.m. CDT, RAM Executive Director and Curator of Collections Bruce W. Pepich and RAM Curatorial Assistant Kendra Voelz will host a Virtual Awards Presentation via Facebook Live. Awards are based on clever and skilled use or representation of Peeps® in adult, children, and group categories. A Facebook account is not required to watch the live broadcast.In addition to the awards selected by RAM, visitors are invited to vote for their favorite creation, naming one popular artwork worthy of the coveted PEEPles Choice Award. This vote has been taken very seriously since the inception of the annual exhibition. With guests allowed only one per visit, they circle the works of Peeps® art, taking notes about the exhibition, and then often lobbying for their eventual favorite. The award will be announced after the closure of the exhibition.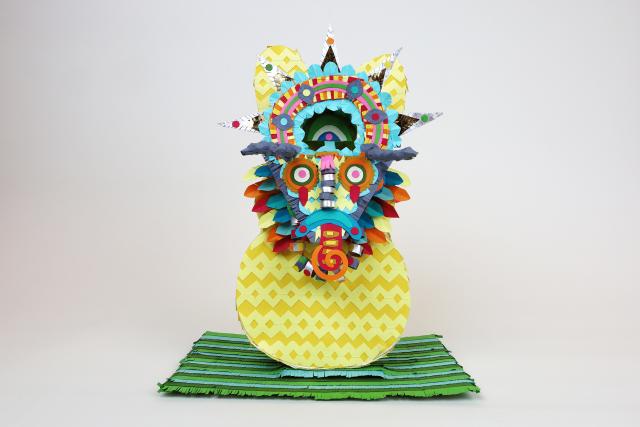 Photo: Jon Bolton; Laura Grayson, "Babooma Peep"
Out-of-state enthusiasts and other would-be museum visitors are invited to view the exhibition from the comfort of home during a Live Virtual Tour of the RAM 14th Annual International Peeps Art Exhibition. This intimate glimpse of the show will be broadcast on the RAM Facebook page at 11:00 am CDT on Tuesday, April 11. The exhibition tour—along with the Virtual Awards Ceremony—will also be available to watch on demand on Facebook, YouTube, and the RAM website after the live broadcast has concluded.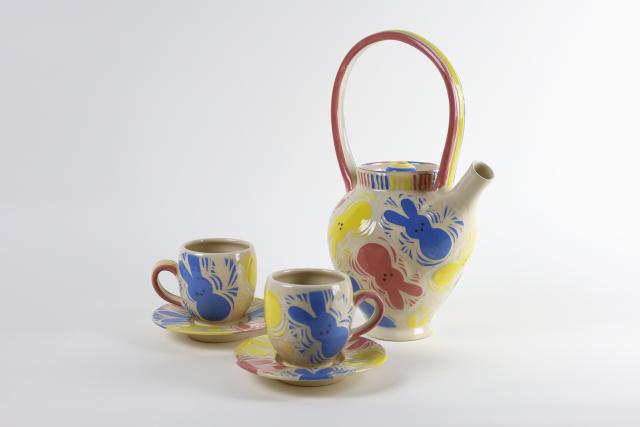 Photo: Jon Bolton; Jean Wells, "Steep and Peep"
Exhibitions at Racine Art Museum are made possible by: Platinum Sponsors—Judith and David Flegel Fund, Institute of Museum and Library Services, Ron and Judith Isaacs, Nicholas and Nancy Kurten, Windgate Foundation; Diamond Sponsors—Osborne and Scekic Family Foundation, Ruffo Family Foundation; Gold Sponsors—Anonymous, David Charak, Tom and Irene Creecy, Herzfield Foundation, Racine Community Foundation, Reliance Controls, Ruth Foundation for the Arts, Trio Foundation of St. Louis, W.T. Walker Group, Inc., Wisconsin Arts Board; Silver Sponsors—Art Bridges, A.C. Buhler Family, Andis Foundation, Baird, Lucy G. Feller, Ben and Dawn Flegel, Annette Hirsh Family, J. Jeffers & Co., Johnson Bank, Dorothy MacVicar, RDK Foundation, Real Racine, Jan Serr and John Shannon; Bronze Sponsors—Anonymous, Susan Boland, Virginia Buhler, Butcher & Barrel/Amos Los Tacos, Educators Credit Union, Express Employment Professionals, Get Behind the Arts Studio Tour, William A. Guenther, Tom and Sharon Harty, Tony and Andrea Hauser, David and Judy Hecker, Bradley Lynch, Carlotta Miller, Larry and Barbara Newman, The Norbell Foundation, The Prairie School, Georgiana Treivush, Twin Disc, Inc., Deb and Will Walker; Media Sponsors—88Nine Radio Milwaukee, Wisconsin Public Radio.
---

About the Racine Art Museum
This year marks the Racine Art Museum's 20th anniversary in downtown Racine. Throughout 2023, visitors are invited to discover inspiring exhibitions and programs that highlight the ways RAM has served its audiences over the last two decades while promising a brighter future.
The two campuses of the Racine Art Museum—RAM in downtown Racine at 441 Main Street and RAM's Charles A. Wustum Museum of Fine Arts at 2519 Northwestern Avenue—are located in Racine, Wisconsin, a historic community on the shores of Lake Michigan. RAM is home to the largest contemporary craft collection in North America and has a reputation for its award-winning architecture and nationally recognized exhibition program. RAM's Wustum Museum of Fine Arts is home to the organization's diverse, award-winning art education programs and has presented significant art exhibitions since the 1940s.
Both campuses of the Racine Art Museum are currently operating with limited hours, open Wednesday through Saturday from 12 to 4 p.m. Both museums encourage all visitors and staff who are not fully vaccinated and those who feel more comfortable wearing a mask, to continue doing so in public areas at RAM and RAM's Wustum Museum of Fine Arts. Some in-person art classes and workshops at Wustum still require masks, determined on a case-by-case basis.