As Racine County begins to reopen, we're excited to welcome some of those cherished activities back into our lives, but in measured ways that ensure the safety and well-being of everyone in our community - from members of our hospitality industry to locals, healthcare workers, and those who have come to love us from afar. 
While we ask everyone to stay safe during this time, please know that we are eagerly awaiting your return, and we cannot wait to inspire visitors for future travel. During a time of social distancing and summer travel, we want to provide you with tips to still have fun, but safely:
---
Boating & Fishing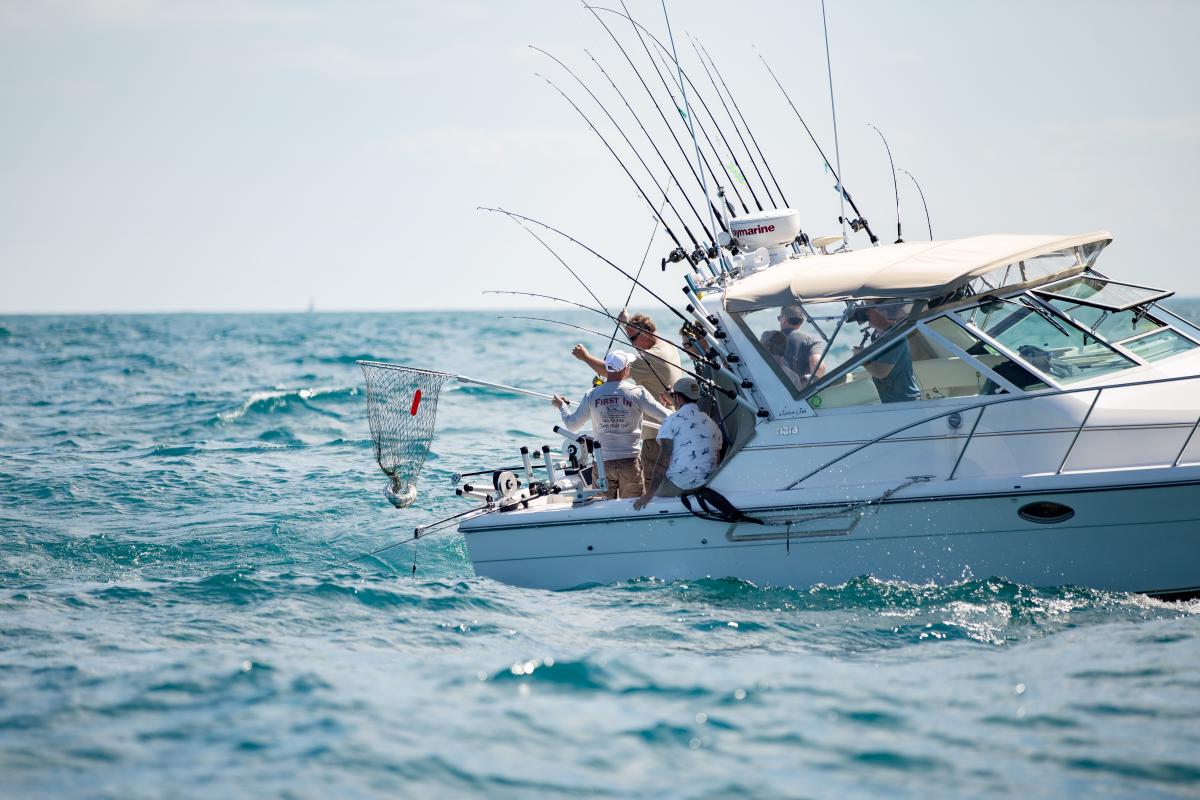 Nearly 1,000 powerboats and sailboats are based in the five Racine marinas that are accessible to Lake Michigan. Easy access and reasonable costs make Racine the port of choice for boat owners from throughout the region. Those who trailer their boats are welcome to use the City of Racine's spacious public launch area, which includes ample parking. Other boating opportunities are available on Racine County's inland lakes and on the Fox River.
Public Boat Launch Sites
Browns Lake
Fischer Park (fee), 30326 Durand Ave., Burlington
Lake Michigan
Fifth Street Boat Ramp (fee), 3 Fifth St., Racine
Fox River
River City Marina, 230 N. Milwaukee St., Waterford
Tichigan Lake (Fox River)
DNR launch, Bridge Road, Waterford
Wind Lake
DNR launch, South Wind Lake Road, Wind Lake
Huening Park
313 North River St., Waterford
---
Hiking / Biking Trails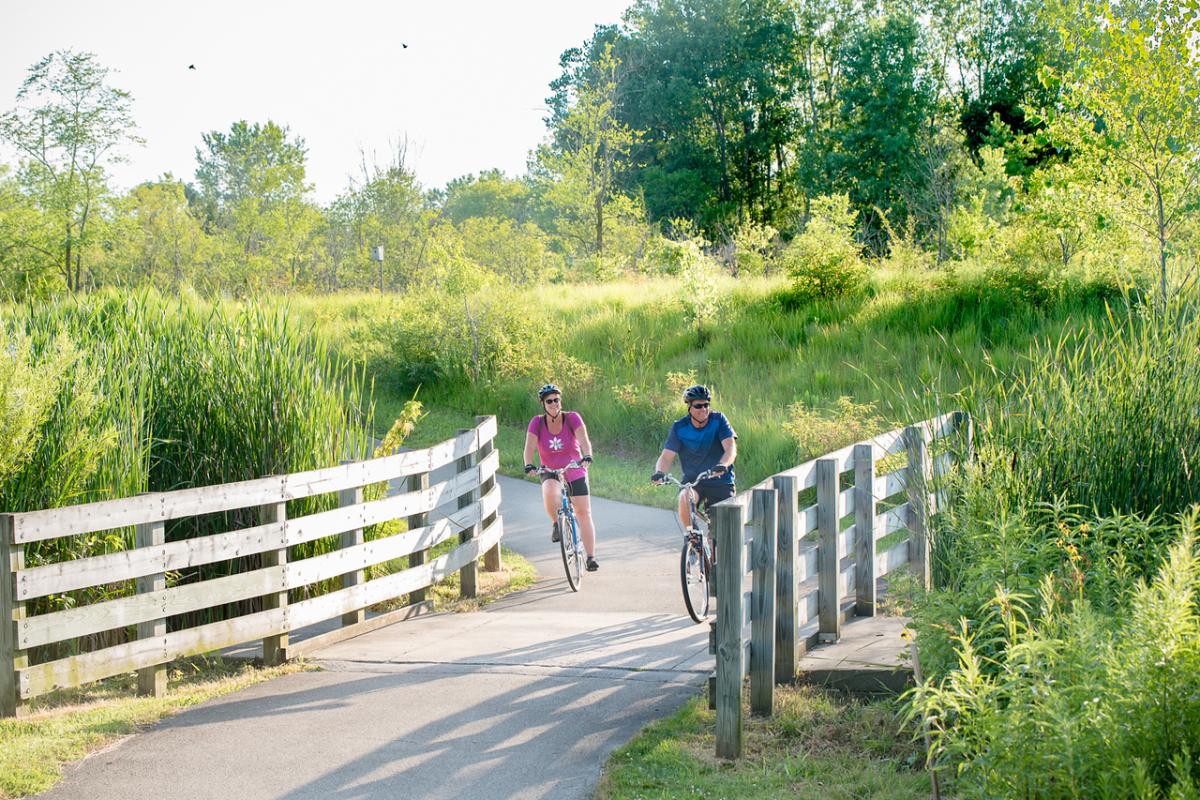 Racine County is a great place for bicycling in a bicycle-friendly state. With nearly 120 miles of designated bicycle routes and recreation trails, cyclists young and old can enjoy this family-friendly pastime. Cycling opportunities extend from the Lake Michigan shoreline to a scenic, paved 4-mile trail along the Root River in the City of Racine. Former railroad corridors provide easy pathways extending north, south, and west from the city. Find more information on our bike trails here. 
Go prepared for limited access to some trail, park, and preserve amenities.
- Most public restrooms and water fountains are closed.
- Benches, overlook areas, campgrounds, nature centers, etc. may be closed or have limited access.
---
North Beach / Zoo Beach / Quarry Lake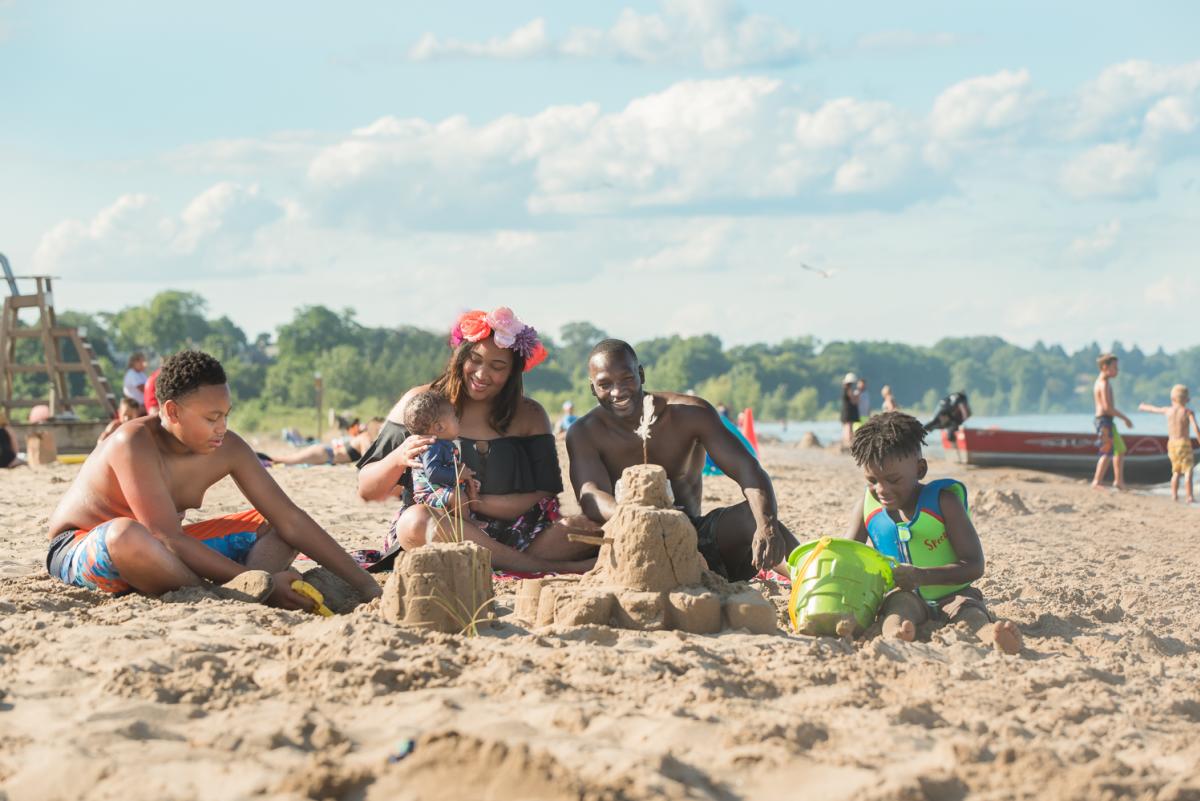 The City of Racine Parks, Recreation, and Cultural Services will open guarded swimming at North Beach on Saturday, June 6. Lifeguards will be on duty seven days a week from 10 a.m. to 6 p.m.
Make sure to visit the City of Racine's page here to check daily water conditions.
General Safety Rules
To keep the beach safe for everyone, North Beach has a few safety guidelines for patrons:
- No motorboats, windsurfers, or floating devices (i.e. water wings, inner tubes, rafts) are allowed in the protected swim area.
- Keep the lifeguard chairs, boats, and rescue boards free from obstructions. With over 50 acres, there's plenty of sand to spread out!
- Motorized vehicles, alcoholic beverages (except within the Oasis area) glass containers, fire pits, and pets (excluding service animals) are not permitted on the beach.  
COVID-19 Safety Guidelines for Summer 2020
- Social distancing of 6 ft. and the wearing of face masks is recommended.
- Please note that North Beach Park closes at 10 p.m.
- Gatherings of groups larger than 10 people prohibited
- Parking lots will remain closed per the Forward Racine Health Dept. order. However, limited street-side parking will be available for beach guests.
For more information about North Beach click here.
---
Camping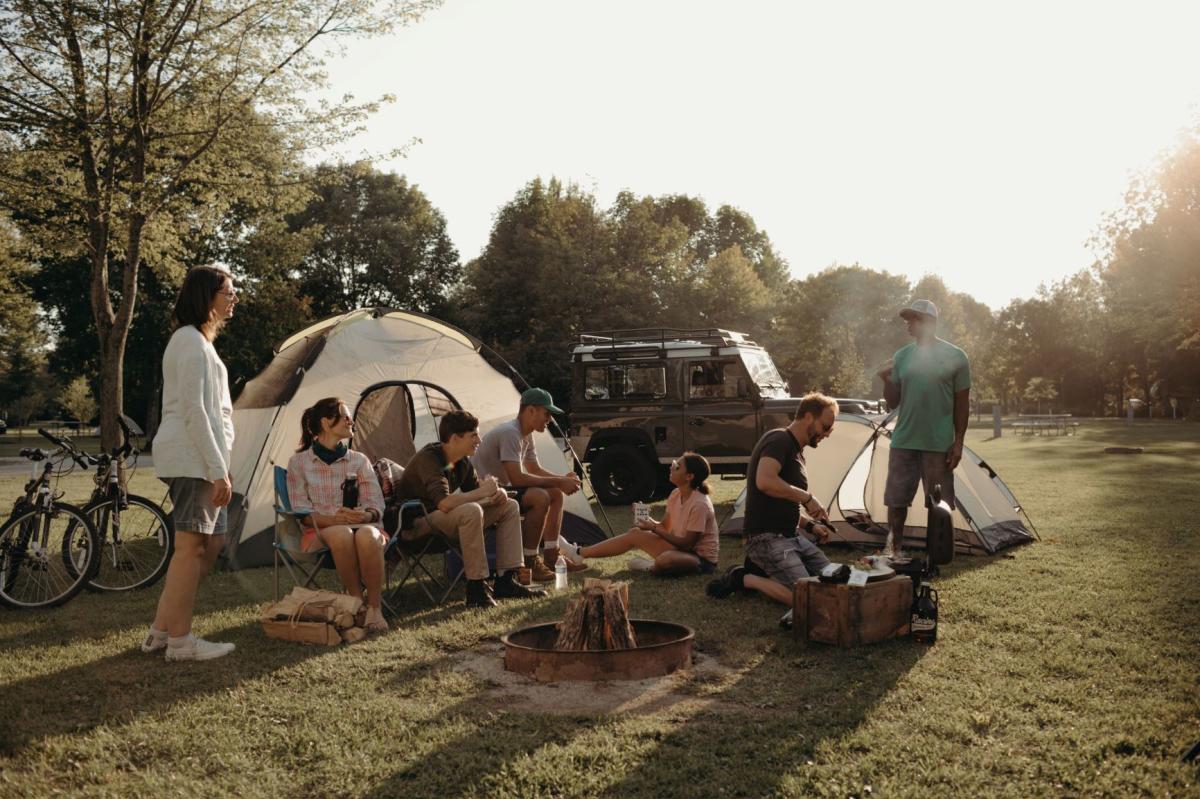 Racine County campgrounds at Cliffside Park and Sanders Park are open for the 2020 season. The comfort stations will be open for use by campers. All group campsites remain closed until further notice and no reservations for group campsites will be taken at this time. Learn more about making Racine County camping reservations at  www.realracine.com/hotels/camping.

Please note that while some outdoor recreation facilities are reopening, all visitors must maintain at least 6 feet of social distancing and should not visit facilities if they are sick. Signs will be placed throughout County parks and campgrounds reminding people of the importance of maintaining social distancing. Racine County staff will monitor golf courses, dog parks, and campgrounds for compliance with social distancing orders.
---
Yoga & Wellness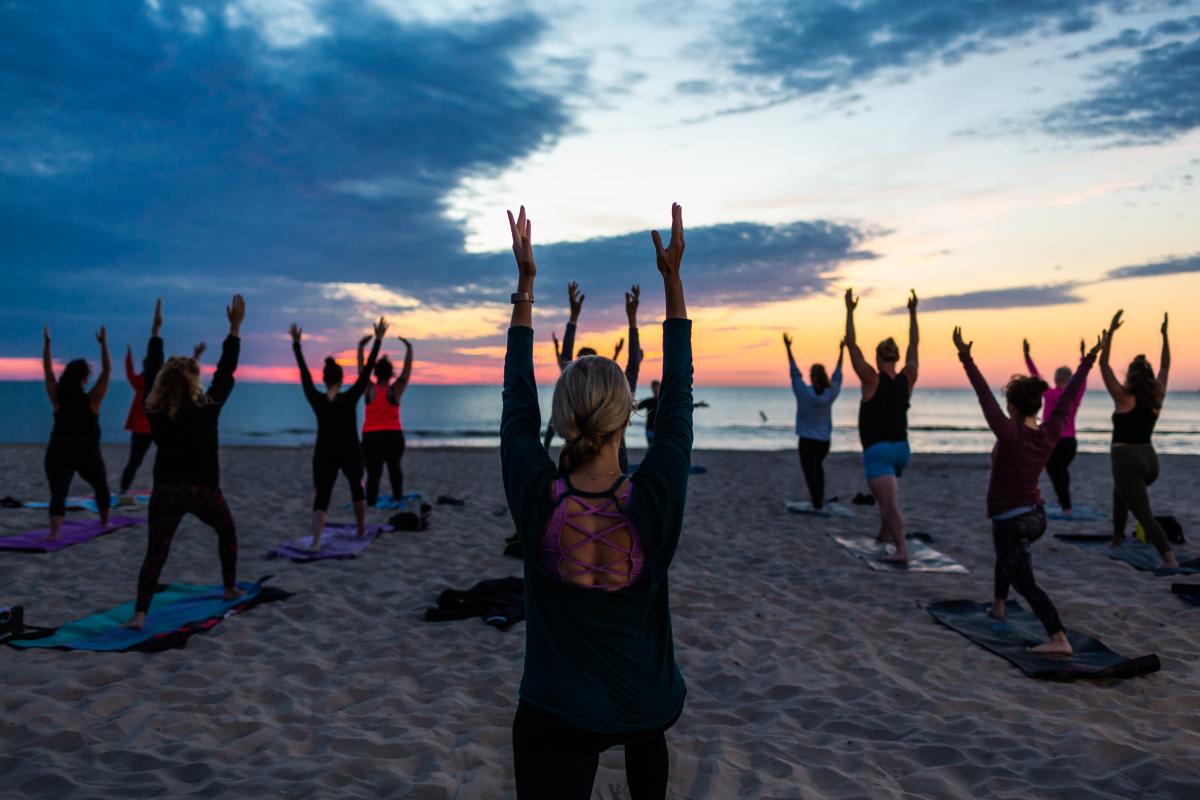 We could all use a little more peace and tranquility nowadays, right? Now more than ever, focusing on staying well on both mental and physical levels playing a major role in the day-to-day life during social distancing. Taking time to decompress is not only a lifestyle but a positive impact on both yourself and others. A program free and open to the public, the Downtown Racine Corporation hosts Bend and Brew, a free outdoor yoga class series at Reefpoint Marina's grassy park area at the very end of Christopher Columbus Causeway, which overlooks beautiful Lake Michigan.
Yoga sessions, which are led by Yoga Roots, Racine, take place on Wednesday nights and Saturday mornings throughout the warmer weather months. After every session, participants receive a certificate to use towards a free coffee or beer at participating businesses. Aside from Bend and Brew, Yoga Roots of Racine, located at 518 College Ave., in Downtown Racine, offers classes for every skill level. Drop-ins are welcome at their studio. Visit https://www.yogarootsracine.com/ to learn more about their available classes.
---
Restaurants & Downtown Racine Businesses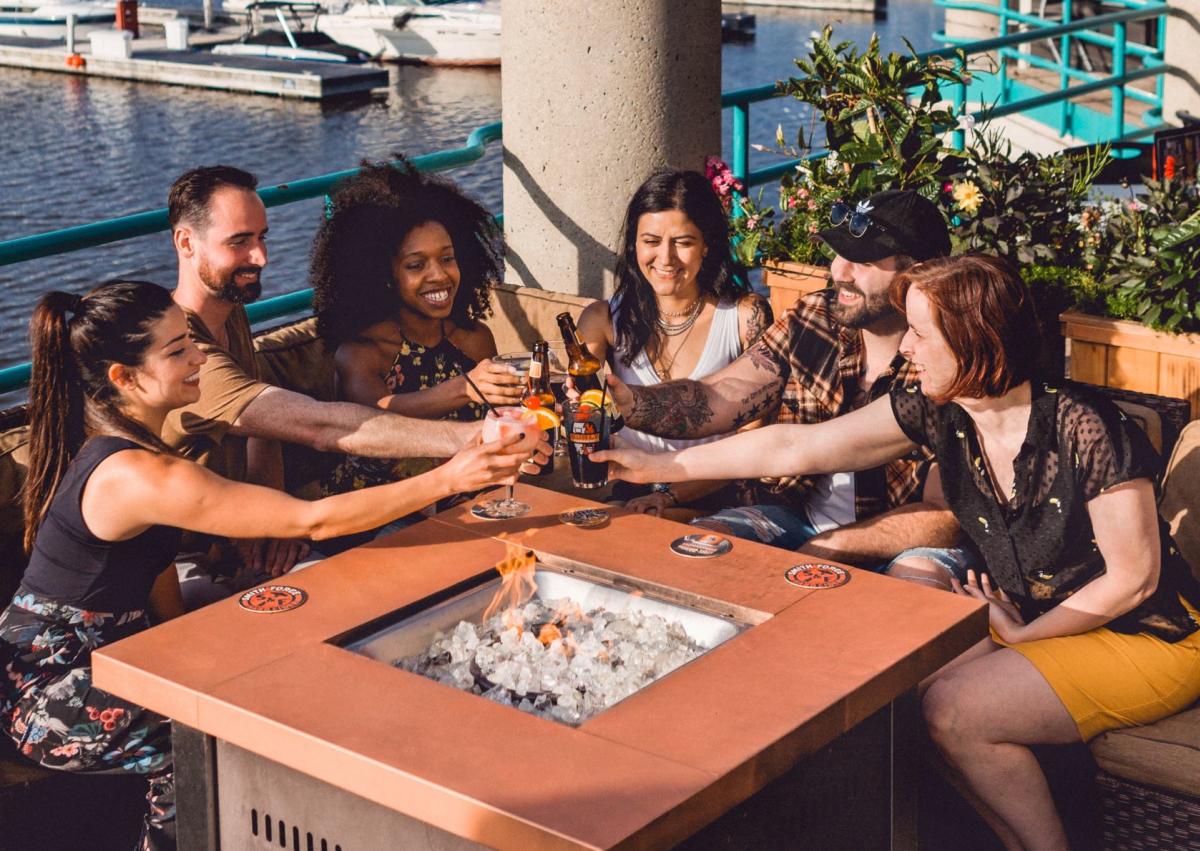 Downtown Racine is now re-open for business. All will be open and utilizing social distancing and practicing CDC guidelines. Many stores have curbside pick up options available. If you prefer to shop from home or curbside, here is a list of businesses with virtual services and curbside pickup: Click Here
Downtown restaurants and bars are also now open for dine-in at 50% capacity. If you feel more comfortable with carryout, we have a list of restaurants with carryout options available here.