Looking for some comfort food that will heat up both the body and soul during this cold winter season? Whether served alone or with a sandwich, here is our list of spots in Racine County for hearty, homemade and locally sourced soups that you have to try.
---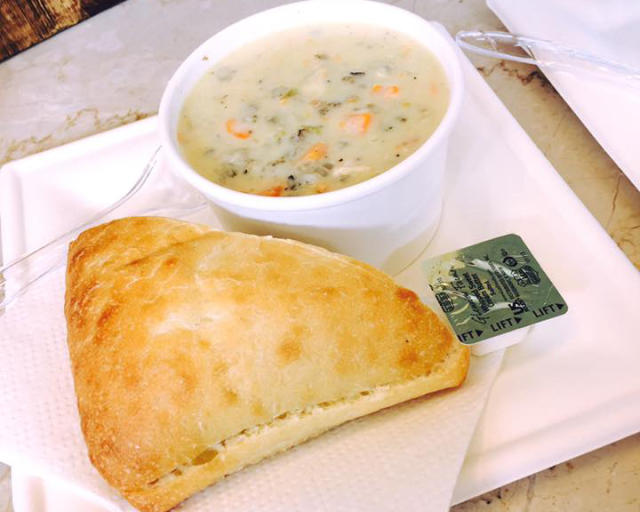 1501 Washington Ave., Uptown Racine
The Branch at 1501 is not only a local favorite place to enjoy a cup of coffee or made in-house bowl of soup while plugging away at work, but it's also a beautifully restored historic bank that transforms into a stunning event venue. Pop in and take a picture in front of the restored vault!
300 6th St., Racine
A modern twist on a supper club, Butcher & Barrel provides the 6th Street district in downtown Racine with fine dining in a casual atmosphere. Savor their daily soups as a starter to your meal or a la carte for a lighter fare.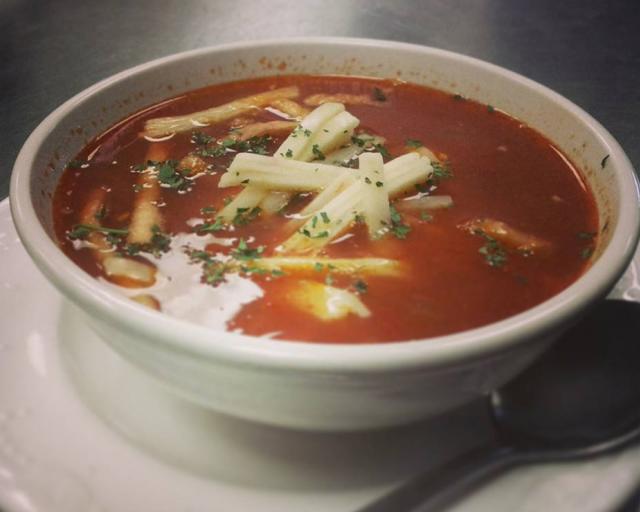 19319 Washington Ave., Union Grove
Established by two sisters, Country Rose Bakery & Cafe is a full service breakfast and lunch café with a large bakery offering a wide selection of treats. They specialize in wedding cakes, specialty cakes, and cakes for all occasions. They offer soups of the day and delightful sandwich and soup combos. They also serve specialty drinks daily that are made to perfection.
5121 Douglas Avenue, Caledonia
Douglas Avenue Diner is Racine's meeting place. Open daily at 7 a.m., customers mosey in for a cup of coffee, all-day breakfast, or lunch to catch up with one another. Douglas Avenue Diner is a warm, friendly atmosphere with a retro 1950s/1960s casual diner vibe that serves a wide variety of food choices that only a diner can offer. Their menu options include two daily homemade soups or chili. Friday fish fry is also available.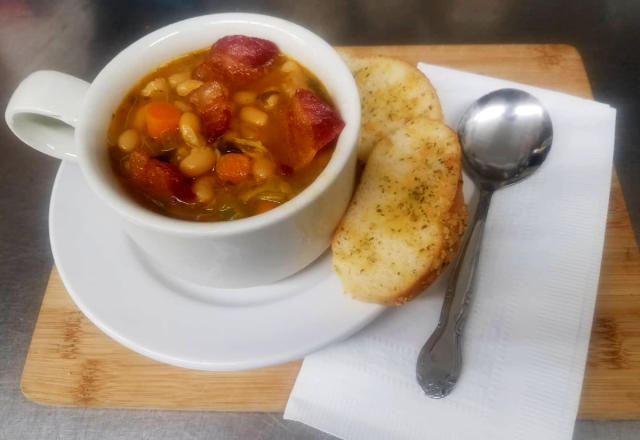 1201 N. Main St., Racine
For 75 years, George's Tavern has been a corner of hospitality. Since it's inception, George's Tavern has been a community hub true to its motto, "Food, Fun & Friends." The traditions developed over time sustain to this day. Enjoy their soup of the day while relaxing with friends and enjoying live music.
520 Main St., Downtown Racine
The Maple Table is Monument Square's classic brunch eatery. The Maple Table locally sources the freshest ingredients whenever possible and offers a variety of gluten-free, vegetarian, and vegan options. Indulge in their cold-pressed juices, mimosa flights, and intricate drink list.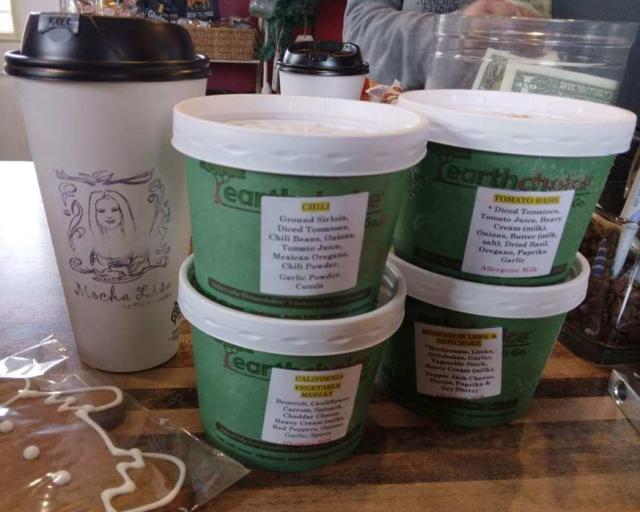 2825 4 1/2 Mile Rd., Racine
Mocha Lisa Coffeehouse delivers high-quality coffees, espresso drinks, teas, and baked goods as well as homemade soups in their 100-year-old farmhouse in Caledonia that resembles the quaintness of Door County coffeehouses. Soups are made by Hydn Cheese and include favorites such as tomato basil, mushroom leek and artichoke, California vegetable medley, and chili.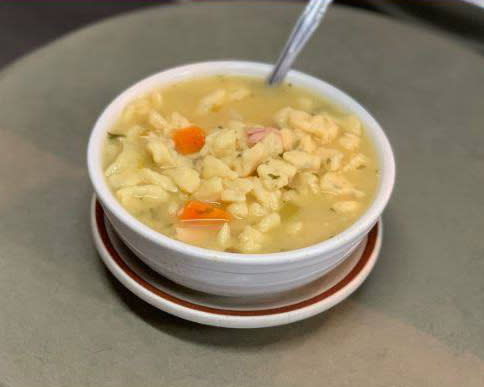 141 N. Pine St., Burlington
One of the only family-style restaurants in Burlington, Pine Street Cafe serves breakfast all day with daily lunch and dinner specials. They are known for their delicious homemade soups and dinner specials.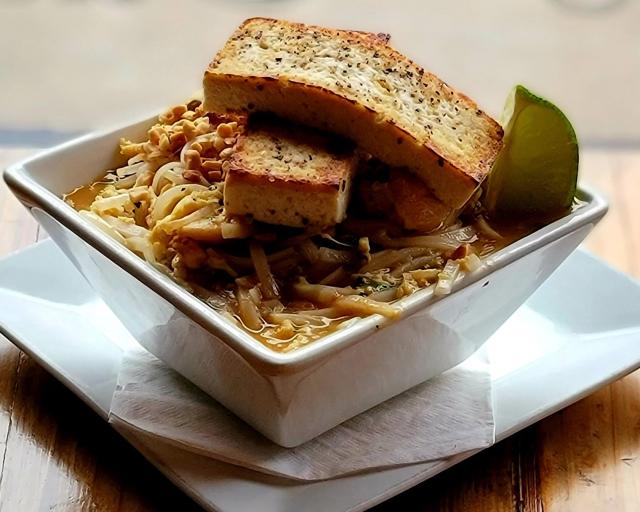 597 N. Pine St., Burlington
Opened in July 2020, Rustic Roots in Burlington is a farm-to-table inspired gastropub serving delicious and creative dishes with a focus on locally sourced ingredients. Their country-chic and cozy atmosphere is the perfect place to gather with friends, family and acquaintances, and enjoy their soup of the day or a warm bowl of baked French onion. They also offer a wide variety of craft and domestic brews, wine, and handcrafted cocktails.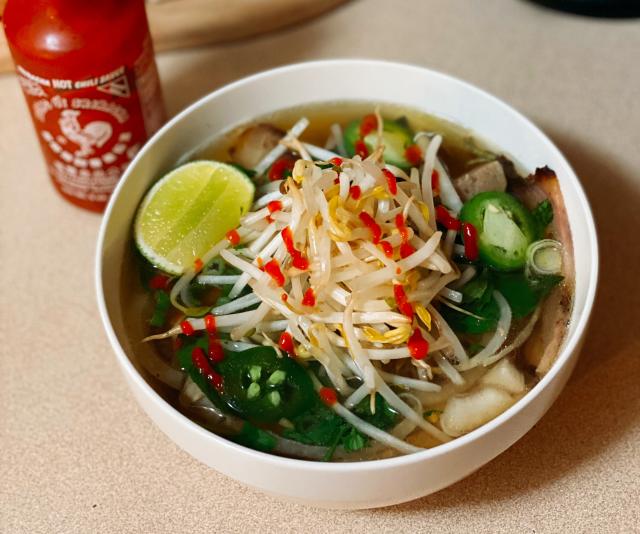 2343 Mead St., Racine
SapSap, meaning "Delicious Delicious" in the Lao language, brings you Lao-inspired cuisine for wholesale and online retail consisting of their own unique recipes as well as authentic classics. The owner's love of Laotian food is home-grown having learned a rich tradition of Lao cooking from years of food preparation with his parents, friends and family in the Laos community.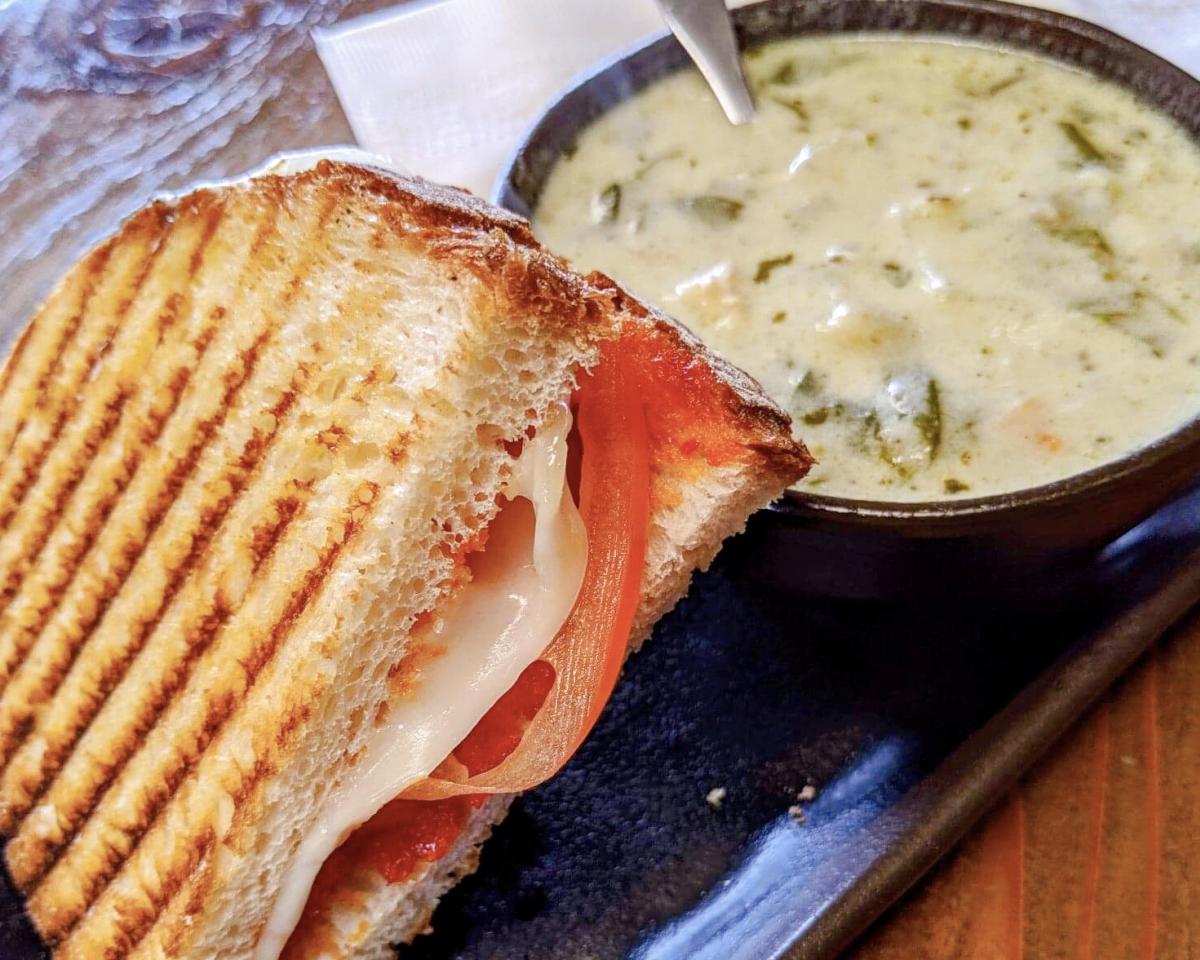 Photo: Racine Foodies
6022 Douglas Ave., Caledonia
With soup in the name, Soup Shanty offers a rotating menu of soups daily alongside fresh sandwiches and salads. Their menu options are perfect for a mid-day lunch stop or dinner when you want to cozy up with a cup of soup in winter. Friday fish fry is also available.
Find these soup spots with our dining map here: