Tacos - people love them! This street snack can be found all over Racine County and has grown incredibly popular with Southeastern Wisconsin Foodies. Celebrate your next Taco Tuesday at some of our local favorites: 
---
207 W. Main St., Rochester. Inspired by street food recipes passed down from her mother Gaby, this restaurant brings new Mexican flair to the streets of Rochester. Adding new recipes and new flavors she picked up in the US, "Gaby's" goal, is to give you all a taste of traditional Mexican "street food" with specials (that are not on the menu) that bring to you the food she grew up with 1,905 miles away.
2011 Lathrop Ave., Racine  This is just your average Mexican restaurant! Javier's Cuisine's tacos are just the beginning of delicious, unconventional dishes that you can find at their establishment. Make sure to stop in at the right time to try their tequila bread pudding!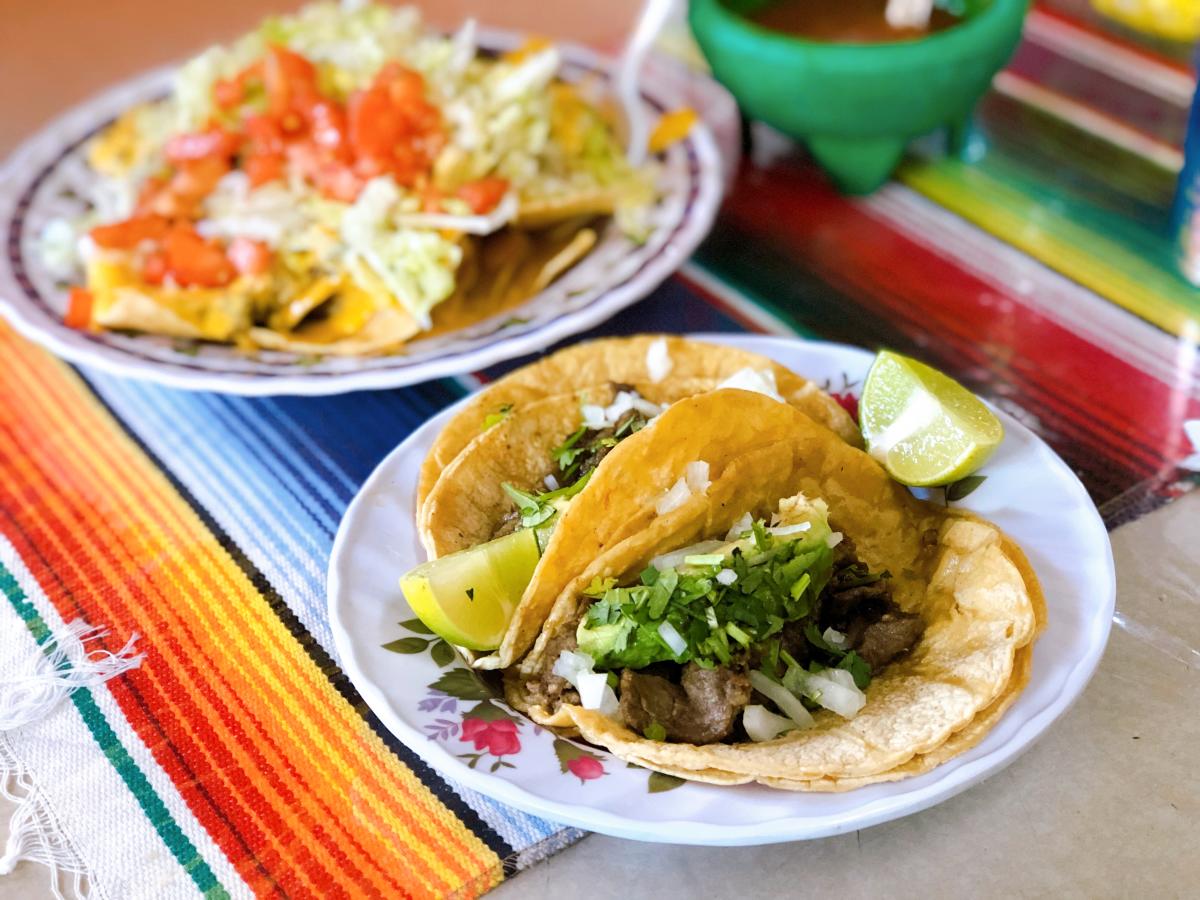 Traditional style carne asada tacos at La Tapatia
1951 Mead St., Mount Pleasant La Tapatia is where the locals flock to! Aside from their out of this world carne asada tacos, this hybrid grocery store, and restaurant offers every Mexican food lover a variety of options from walking tacos and tamales to a full breakfast taco menu. 
1501 Washington Avenue, Racine​ La Taquiza Guadalajara was started with the dream of bringing culture from a small town right outside of Guadalajara, Jalisco to Southeast Wisconsin. Specializing in birria based menu items that derives from old family recipes, brings unique and diverse flavor to Racine with their pop-ups events at The Branch at 1501.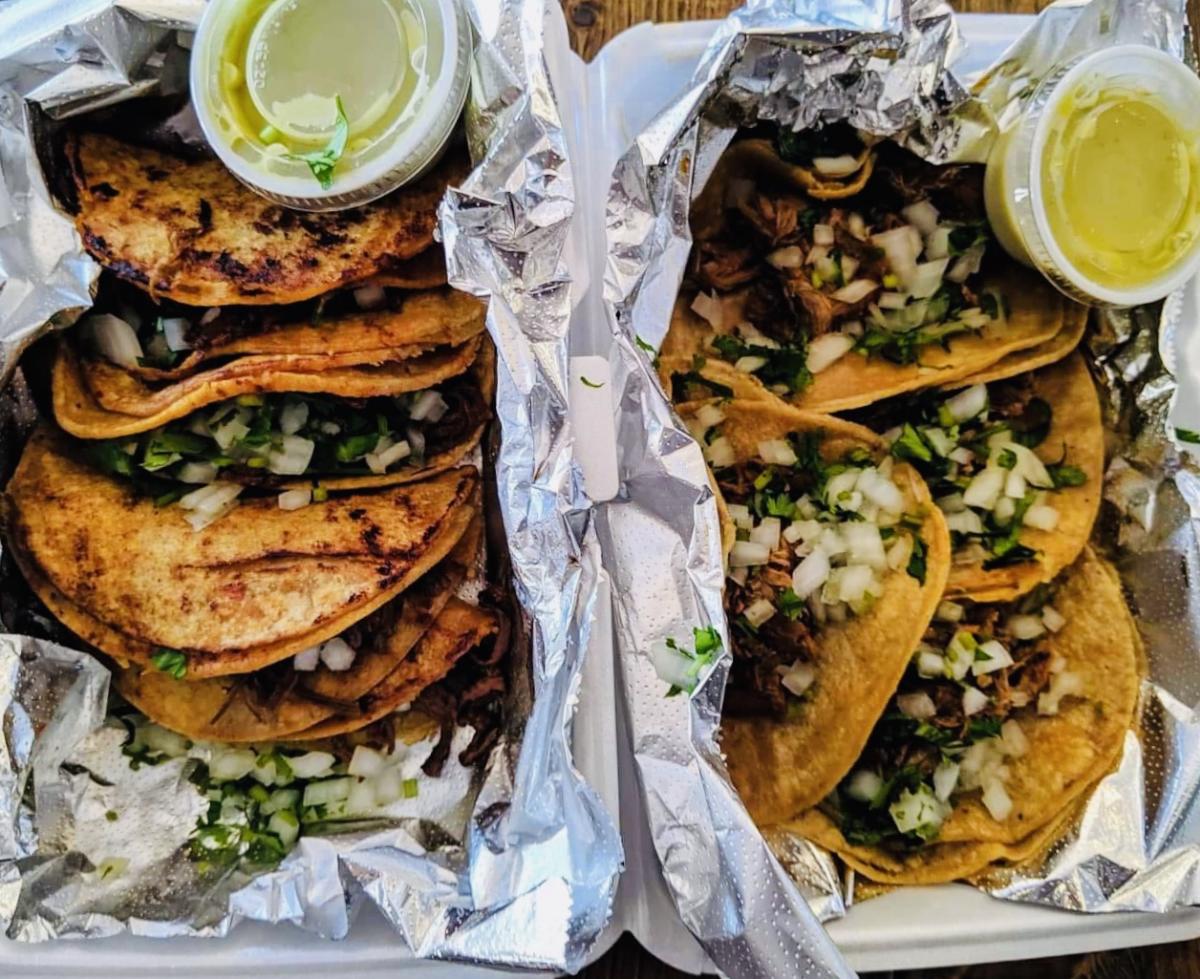 Birria style tacos from La Taquiza Guadalajara
1318 Douglas Ave, Racine. Calling a newly remodeled bright yellow building in the heart of Racine home, it's hard to miss this location while in town. Specializing in traditional tacos and hearty portions, Mi Jacalito's offers an awesome variety of plated dishes that are true to Mexican traditions.
5201 Washington Ave, Mount Pleasant. Mi Tierra specializes in the blend of authentic Mexican cuisine using the freshest ingredients and secret family recipes. Preparing homemade salsas, burritos, enchiladas, tacos, and traditional desserts from scratch, their flavorful food is available in the Mount Pleasant community at affordable prices. 
550 3 Mile Rd., Caledonia Home to over 16 types of traditional, street style and West Coast-inspired tacos, Pico's menu offers something for every appetite! Check them out with a friend on their $22 Tuesdays: two Street Taco Plates, an order of Guacamole or Equites, 5 Coronitas, a 1/2 Pitcher of Sangria, or a Pitcher of Soda for $22. Pico's is also available on the road - you can find their taco truck at many local festivals and events throughout the warmer months.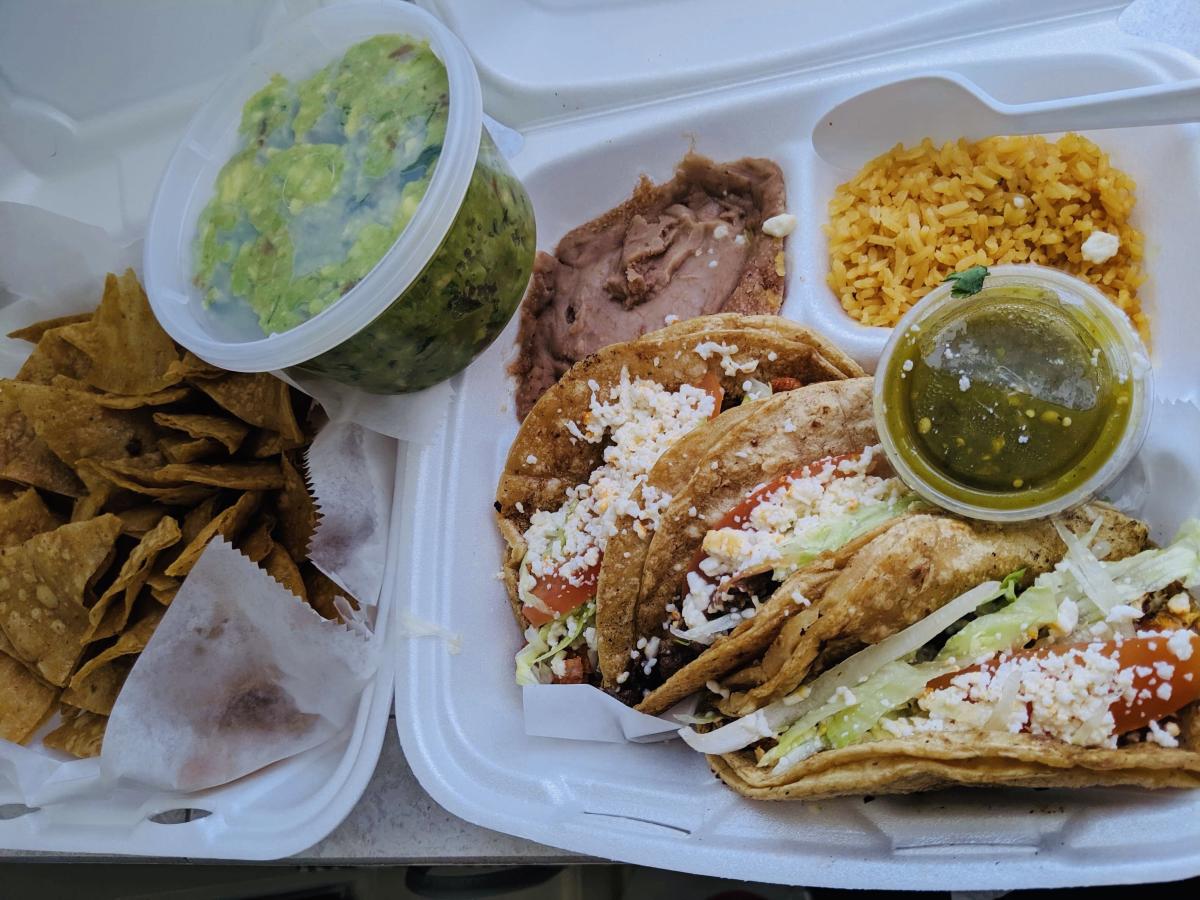 Street style tacos from Santa Fe Grocers
Santa Fe Grocers
516 High Street, Racine Family owned and operated in the heart of the city, Santa Fe is the perfect place to get street-style tacos, and to check some things off your grocery list. Santa Fe's claim to fame is their hand smashed guacamole, served in generous portions to their patrons. 
Taqueria Arandas
1501 Prospect Ave., Racine Known for being the original taco truck in Racine County, Taqueria Arandas' stand-alone restaurant serves big portions to local patrons daily. Try any of their combination plates (featuring their homemade gorditas) to compliment any taco of your choice.
Hungry for more? Visit our Food Guide to everything delicious in Racine County.