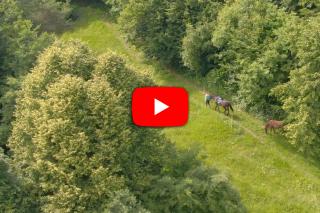 Welcome to Caledonia!
Nestled along the shores of Lake Michigan, in the most convenient location, everyone's choosing Caledonia.
Families choose Caledonia to celebrate the seasons with summer waterslides, fall pumpkin picking and winter light shows.
Beer lovers choose Caledonia to visit one of Southeast Wisconsin's largest beer gardens.
Equestrian enthusiasts choose Caledonia to explore wide range of trails, each one more beautiful than the next.
You can stretch it out with alpacas, enjoy your chickens, finish your gardening projects ... finally, snag a bass and put a few back.
People choose Caledonia - and they like it.
They like the lake effect.
They like the small town feel - close to the city, but not too close.
The convenience of their suburbs and the space of their farms.
Everyone else is choosing Caledonia. Maybe you should too.
Visit Caledonia. Only in Racine County.
---
Looking for more fun in Racine County? Visit our Things to Do page!