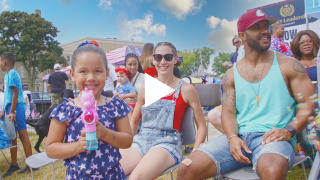 Welcome to the City of Racine!
A community large enough where you can discover something new every day, yet small enough to know your neighbors.
A community where history, creativity and progress merge to form a cultural hub of industry, adventure and anticipation.
Home to modern and historic architecture, seemingly endless miles of Lake Michigan beaches, and an infinite combination of flavors - Racine is an experience that belongs on everyone's checklist.
Whether you're looking to indulge in Danish pastry, enjoy a day at the zoo, attend a performance, or stroll through charming neighborhoods, Racine has it all.
A community designed to bring people together.
A community centralized in the Midwest.
A community screaming to be explored.
Learn something new.
Taste something different.
Experience something refreshing.
Visit the City of Racine, only in Racine County.
---
Looking for more fun in Racine County? Visit our Things to Do page!