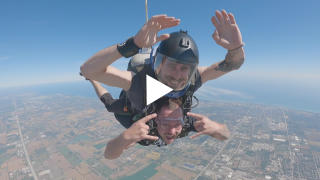 Welcome to the Village of Yorkville!
Welcome to Yorkville.
A destination for people looking for a little space. And by a little, we mean a lot.
Space to hurl yourself from 10,000 feet off a plane.
Space to mosey around an apple farm for hours picking just the right ones.
Space to … literally look at space.
Yorkville has so much space thousands of people travel there every year to enjoy the excitement of the Racine County fair.
Yorkville has space alright.
It's the long fairways.
The winding rustic roads.
The seemingly endless miles of farmlands.
The breathtaking sunsets and the breath giving sunrises.
It's time you gave yourself a little space. It's time to visit Yorkville, only in Racine County.
---
Looking for more fun in Racine County? Visit our Things to Do page!