The great outdoors is still open for business in Racine County. Brush up on your trail and park etiquette reminders to safely stay active in our parks and on our trails:
---
 The Wisconsin Department of Natural Resources will reopen 34 state parks and forests on Friday, May 1 at the direction of Gov. Evers with special conditions.
Staying active, getting fresh air, and enjoying the outdoors in the Racine County can be beneficial for physical, mental, and emotional health during this time of coronavirus (COVID19). Racine County offers hundreds of miles of trails, ample parks and greenspaces, and numerous nature preserves, which can be safely enjoyed during COVID19 with these tips:
Practice social distancing by being six feet apart from others.
 
Go with immediate family, those you are quarantining with, or solo.
 
Go prepared for limited access to some trail, park, and preserve amenities.
- Playgrounds are closed.
- Most public restrooms and water fountains are closed.
- Benches, overlook areas, campgrounds, nature centers, etc. may be closed or have limited access.
 
Wear a facemask if you are in a high-risk demographic or as a general precautionary measure.
 
If exhibiting symptoms, stay home. However, people with COVID19 may not exhibit symptoms, so it is important to practice all of the above guidelines even if feeling well.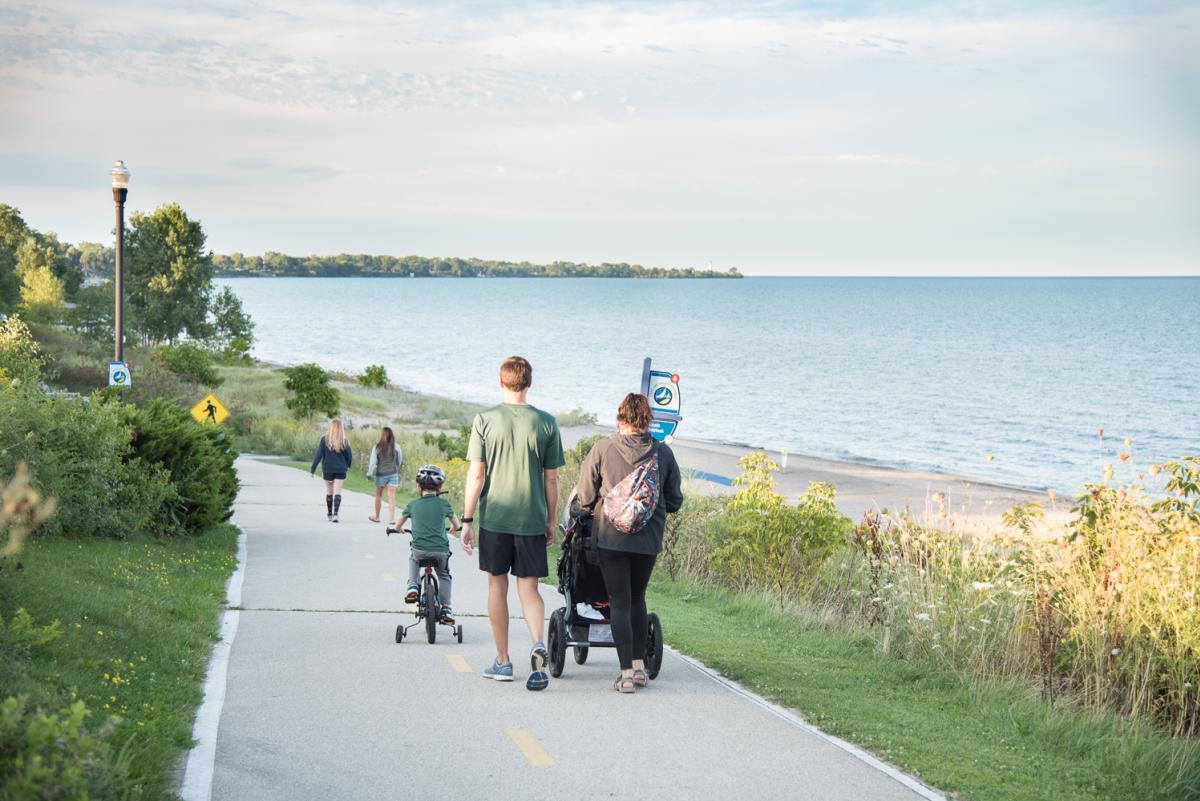 By following these safe trail and park use reminders, locals are able to still enjoy the outdoors in Racine County this spring while also reducing the risk of COVID19 transmission when outdoors.
For additional Racine County COVID-19 resources and local business offers, click here.