Waterford Stillhouse joins with Artistic Spirits to bring award-winning vodka to the market
On December 16, 2022, Waterford Stillhouse via distributor Artistic Spirits made their first delivery of their small batch, award-winning vodka to Spanky's Sports Bar and Grill. What appears as a normal event is made newsworthy as both Waterford Stillhouse and Artistic Spirits are owned by women.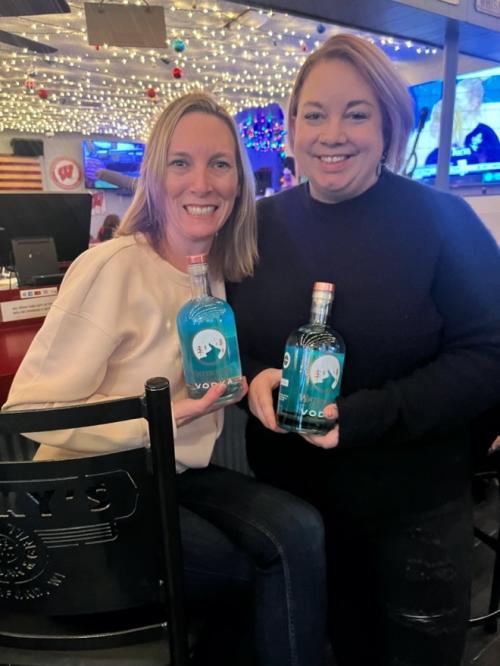 Tammie Begotka (left) and Lia Fanning
Waterford Stillhouse become the first legal distillery in Racine County since Prohibition in March 2020. "Since the beginning, we have had many requests to distribute our premium vodka, which won a silver medal in the USA Spirits Rating Competition this past summer," says owner Tammie Begotka, "however, we have taken this process slowly to make sure we enter this relationship with the right partner who is just as committed to maintaining the superb quality of our premium spirits demanded by our distillers Brandon Begotka and Zachary Riekkoff." Spanky's owner, Matt Allen, has been a big fan of the Stillhouse from the start and is proud to be the first bar in Wisconsin to carry the vodka.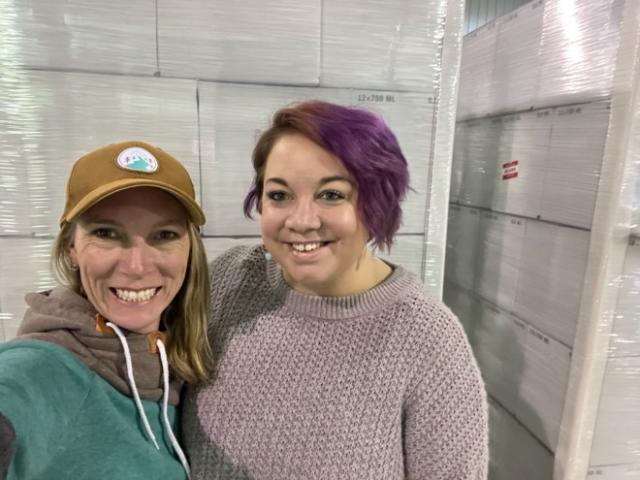 Tammie Begotka (left) and Lia Fanning
Waterford Stillhouse worked with Lia Fanning at Artistic Spirits, who translated their logo and ideas into their current beautiful bottle design.  As Lia "started to offer guidance to emerging brands and dove deep into the industry's legal side to become a valuable resource to my customers, I noticed a lack of distribution support for craft distilleries." So, she set out to support local spirits manufacturers at low margins allowing most of the revenue to stay in the community that produces the spirit. Tammie says, "the relationship with Lia has become a partnership based on friendship and trust as well as mutual respect and goals. I can't confirm it yet, but I am pretty sure that Lia is the first women distributor in the state of Wisconsin." Together, these women are only starting to bring Waterford Stillhouse spirits to a location near you…with more to come!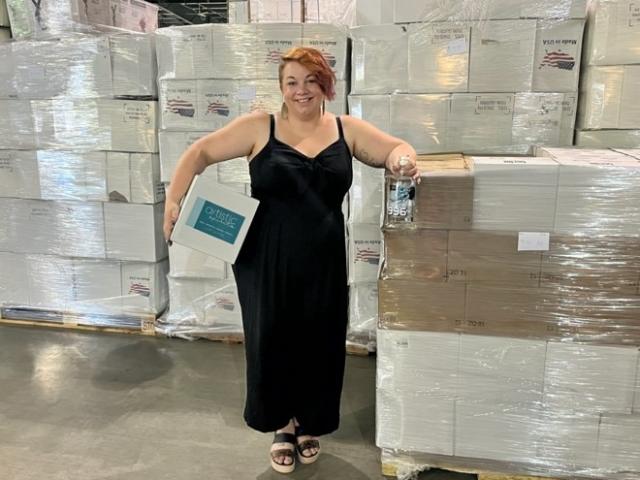 Lia Fanning
---
About Waterford Stillhouse
Waterford Stillhouse is a family-owned and operated microdistillery located in the heart of Waterford, Wisconsin. When Tammie and Brandon Begotka moved to Waterford, they immediately fell in love with both the place and the people. However, it didn't take long for them to see that Main Street was not a reflection of nor a gathering place for this exceptional community. In March 2020, owner Tammie and Head Distiller, Brandon, received state and federal permits to distill; however due to the pandemic, original plans were put on hold, and they started making hand sanitizer, 10 gallons at a time to serve the community. On July 10, 2021, their dream came to fruition when they opened to serve super-small batches of premium spirits and cocktails made by hand with love. From the beginning, Tammie and Brandon's top priority has been to create an exceptional experience for guests to connect with each other.

About Artistic Spirits
Lia Fanning began her career in the printing and packaging world in 2015 at Ink360. Little did she know her primary focus would be on decorating craft spirits bottles. With data entry, customer service and production experience, she quickly worked her way up to becoming a minority owner at Ink360. In the last year after seeing a need to help small businesses that put so much time, money, and effort into promoting the brand, she launched Artistic Spirits. Her dream is one day to walk into a liquor store or a local bar/restaurant and see the hand-crafted and local spirits on every shelf.