We could all use a little more peace and tranquility nowadays, right? Now more than ever, focusing on staying well on both a mental and physical level is playing a major role in day-to-day life during social distancing.
Taking time to decompress is not only a lifestyle but a positive impact on both yourself and others. Yoga and other recreational activities have been proven to enhance your health, increase strength and flexibility and reduce symptoms of stress, depression, and anxiety.
A program free and open to the public, the Downtown Racine Corporation hosts Bend and Brew, a free outdoor yoga class series at Reefpoint Marina's grassy park area at the very end of Christopher Columbus Causeway, which overlooks beautiful Lake Michigan. Yoga sessions, which are led by Yoga Roots Racine, take place on Wednesday nights and Saturday mornings throughout the warmer weather months. After every session, participants receive a certificate to use towards a free coffee or beer at participating businesses. Click here to see their full calendar of 2021 events.
Aside from Bend and Brew, Yoga Roots of Racine, located at 518 College Ave., in Downtown Racine, offers classes for every skill level. Drop-ins are welcome at their studio. Visit https://www.yogarootsracine.com/ to learn more about their available classes.
Go Solo: Meditation Locations in Racine County
Zoo Beach – Kewaunee St., Racine
Riverbend Nature Center - 3600 N. Green Bay Road, Racine
Echo Park – 595 Milwaukee Ave., Burlington
Case Eagle Park – 304 S. Rochester St., Burlington
Local Fitness Studios
Urban Fitness Studio – 3402 Douglas Ave., Racine
Bear Foot Yoga Studio – 217 E. Jefferson St., Burlington
Metamorphosis Arts Studio – 234 Main St., Downtown Racine
Synchronicity Pilates Studio – 6800 Washington Ave., Racine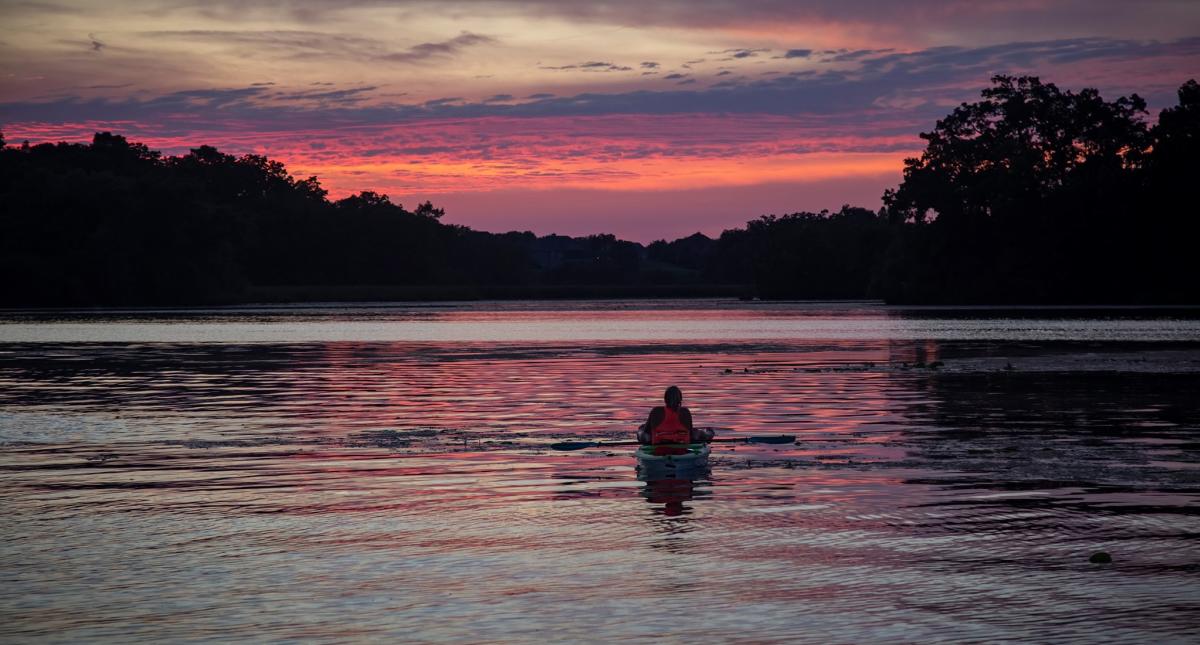 Other Recreation Opportunities in Racine County
 
Nature Paths & Hikes A very popular place for nature walks, the 13.5-mile Lake Michigan Pathway keeps you in close touch with the sixth-largest freshwater lake in the world as it links rail trails north and south of the port city of Racine. Along the way, the trail visits such attractions as beaches, marinas, parks, the zoo, and museums, as well as the revitalized downtown district. There is an abundance of other open trails throughout Racine County, listed here.
Biking Paths Racine County is a great place for bicycling in a bicycle-friendly state. With nearly 120 miles of designated bicycle routes and recreation trails, cyclists young and old can enjoy this family-friendly pastime. Cycling opportunities extend from the Lake Michigan shoreline to a scenic, paved 4-mile trail along the Root River in the City of Racine. Former railroad corridors provide easy pathways extending north, south, and west from the city.  Click here to learn more.
Canoe & Kayak The Fox River Water Trail runs 14 miles in western Racine County from a put-in at the Tichigan Conservation Area to a take-out at Burlington's Bushnell Park. The Root River in eastern Racine County has several beautiful stretches of water. It is accessible from the River Bend Nature Center in Caledonia and from Island Park and the Root River Environmental Center in Racine. Kayak rentals are available through the REC Center, and the Riverbend Nature Center.