Who says winters in southeast Wisconsin have to be spent indoors? When it starts snowing, head outdoors for fun! Check out these winter events and activities throughout Racine County to help you heat things up during the cold temperature months. Or create your own winter adventure—go brewery hopping, hike a nature trail, enjoy beautiful views of the Wind Point Lighthouse, or try a new craft or hobby. Racine County has much to offer to get you through the winter blahs.
---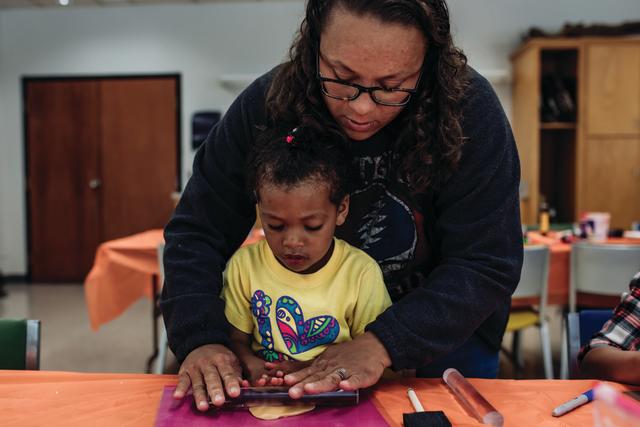 Photo: Azure Mahara Photography
RAM's Wustum Museum has one of the largest museum-based studio art programs in Wisconsin. Students of all ages and skill levels—beginning to advanced—learn side-by-side with instructors who are working artists, known locally and nationally for their talent. Teenagers age 14 and older may take most adult classes—some classes require instructor consent.
Learn the basic elements of jewelry design with soldering, sawing, shaping, and mounting, or how to effortlessly form and throw pots on the wheel. Perhaps you have always wanted to learn how to draw or improve your painting technique. At RAM, you can learn to create fun, illustrative 2D artwork from start to finish, or explore fundamental watercolor painting techniques.
If you prefer to take an art class from the comfort of your home, a Virtual Watercolor and Acrylic Painting class is available January 12 from 6:00 to 8:30 p.m. All skill levels are welcome.
A complete list of classes and workshops with links to class registration is available on the RAM website. All in-person art classes at RAM's Wustum Museum have reduced class sizes to promote safe social distancing, and face masks are required at all times inside the museum.
---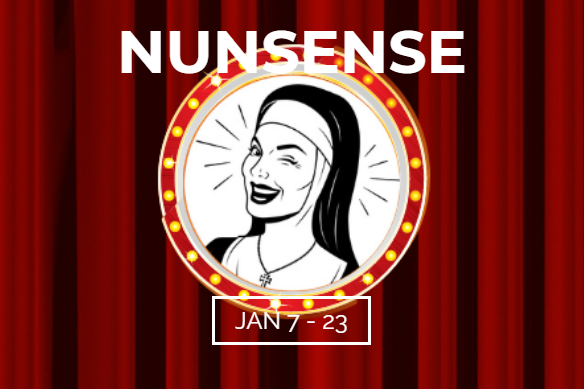 Head indoors for some laughs as Racine Theatre Guild presents "Nunsense," January 14-23. When an accidental case of botulism from Sister Julia Child of God's cooking wipes out most of the order of the Little Sisters of Hoboken, the remaining nuns must raise funds to bury their dearly departed sisters and keep their convent afloat. Ballet-loving Sister Leo, street-wise Sister Robert Anne, befuddled Sister Mary Amnesia, the Mother Superior Sister Regina, and mistress of the novices Sister Mary Hubert attempt to throw together a haphazard variety show. Complete with tongue-in-cheek numbers and funny talent acts, it's sinfully hilarious musical comedy!
Next is "Guys On Ice," February 11-27. In the middle of freezing Wisconsin winter, on a deep frozen lake, there stands a little wooden shanty, bursting at the seams with more comedy and music than fish. Long-time fishing buddies Marvin and Lloyd, spend their time on the ice sharing their hopes, jokes, dreams, and tall tales with a couple two three beers on hand. Songs like "Ode to a Snowmobile Suit," "Fish is de Miracle Food," and "The One That Got Away" give a sneak peek into the secret world of the ice fisherman.
Visit their website for dates and ticket information.
---
Aquaducks Winter Jamboree January 15
Einer Fischer Park, 30526 Durand Ave., Burlington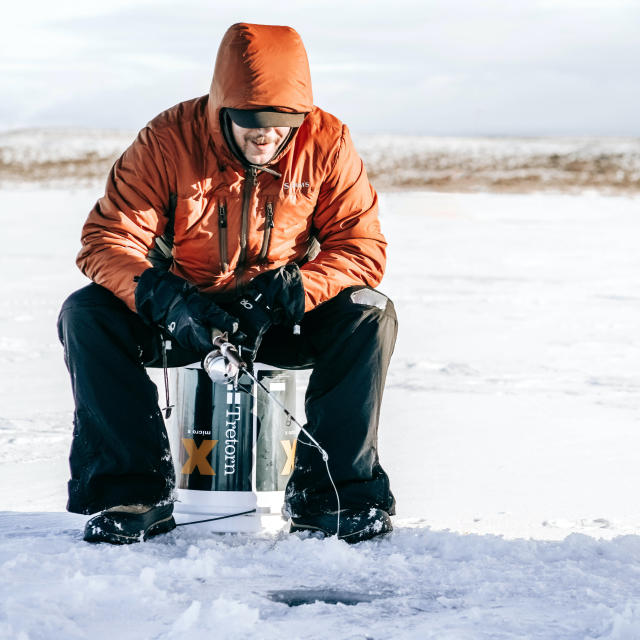 Enjoy an ice fishing tournament and fun family games and activities at the Aquaducks Winter Jamboree on January 15 from 7:30 a.m. to 3:00 p.m. Catch fish for free all weekend; no fishing license necessary. There will be food, drinks, a 50/50 raffle, and basket raffles. After ice fishing, join the Aquaducks at Beachview for drinks, games, and to draw raffle prize winners. View their Facebook page for ticket information.
---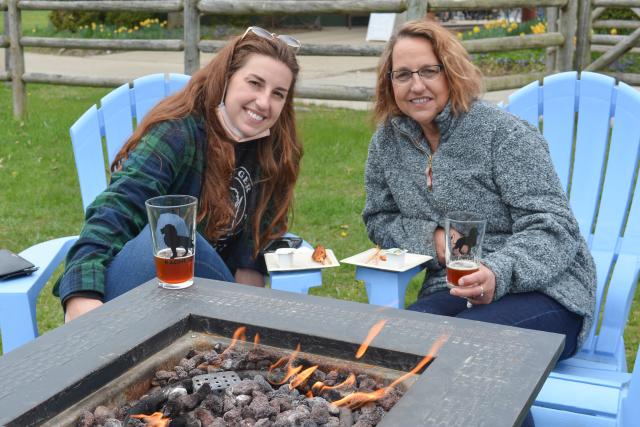 Cozy up by the fire and enjoy the stunning view of Lake Michigan while sampling a unique selection of craft beers and delicious food at the Racine Zoo, January 22. Sample 24 unique beers from local breweries and visit six food stations with soups, mac and cheese, sliders, and some sweet treats. You also will receive an exclusive Racine Zoo beer glass souvenir! The event will take place outside near the Safari Base Camp Pavilion with fire pits and space heaters to keep you warm.
Pre-registration is required; tickets not available at the door. Visit their website for details and to register.
---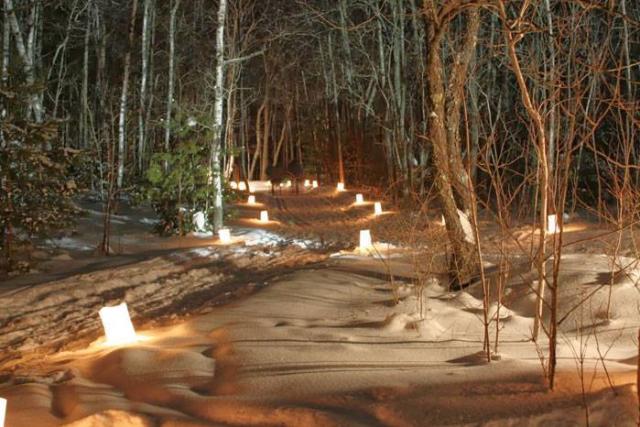 Let candlelight be your guide through wintery evening forest trails and then return to the comfort of chili warming over an open fire. Enjoy chili and sweet treats amidst campfires and the night sky at the River Bend Nature Center's Chili Winter Evening & Candlelight Trail on January 28 from 5 to 8 p.m.
Chili dinner is $20 per adult, $10 for children age 10 and under, and free for children age 3 and under (plus tax). Cost includes the chili dinner (a vegetarian option is available) and sweet campfire treats. Wine and beer are available for purchase. Reservations are required. Contact River Bend Nature Center for details at (262) 989-6201 or info@riverbendracine.org.
If you prefer, you can enjoy the candlelight trail only. Donations for hiking the trail are appreciated. Snowshoes and cross-country ski rentals are available for $12 if snow conditions allow.
 
---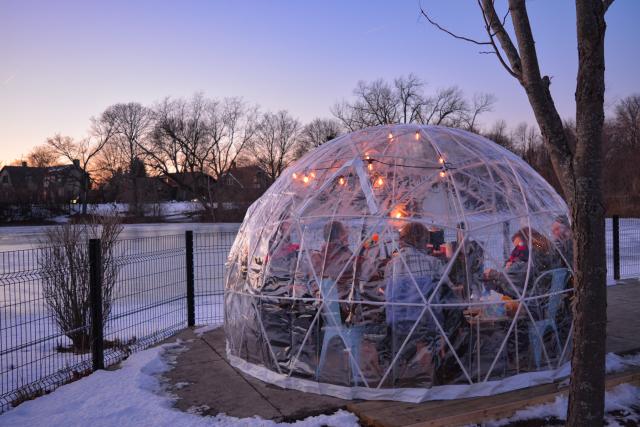 Relax outdoors with family and friends while staying cozy in one of the Racine Zoo's heated snow globes, January 28 - March 13. Enjoy an unforgettable private experience with food, drinks, an animal encounter, and more for up to eight people. All packages include your choice of entrée, a mouthwatering s'mores dessert, tabletop games, an animal encounter from one of the Racine Zoo's residents, and a general admission ticket to the Racine Zoo. Visit their website for details and to reserve your snow globe.
---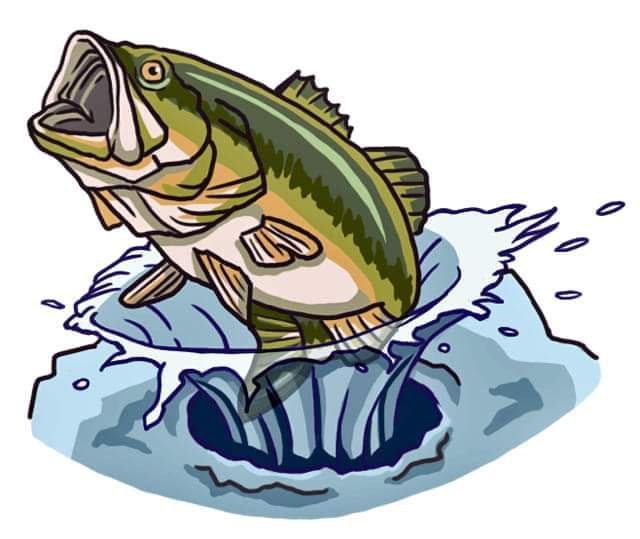 Come have a roaring good time with the Burlington Lions Club as they host the 2nd annual Fishing Derby on January 29 from 7 a.m. to 4 p.m. Cash prizes will be awarded for the longest Walleye, Northern, Bass, Pan Fish Perch, Bluegill, and Crappie. Visit the Burlington Area Chamber of Commerce website for details.
---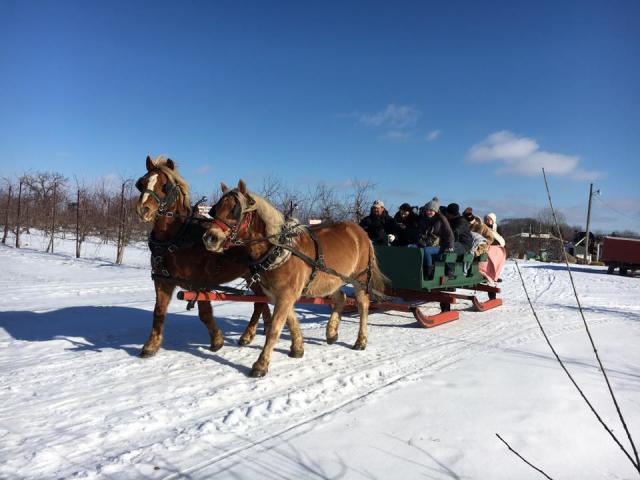 If you're looking for a fun, seasonal, out-of-the-ordinary family activity, look no further than horse-pulled sleigh rides at Apple Holler. Anytime there is snow on the ground, Apple Holler offers horse-drawn sleigh rides that will make you feel as though you stepped inside of a glistening winter snow globe. The sleighs are pulled by their beautiful Haflinger horses and take you on a private 78-acre orchard tour. Within the enchanted forest, you will marvel at the charming hardwoods, many of which are over 100 years old. The sound of the horses' hooves traveling through crisp, white snow along with longings of simpler times makes our sleigh ride adventure a true winter wonderland experience. 
After the sleigh ride, cozy up to a crackling campfire complete with fixings for s'mores and hot apple cider or hot chocolate. Advanced reservations are required. Visit their website for details.
---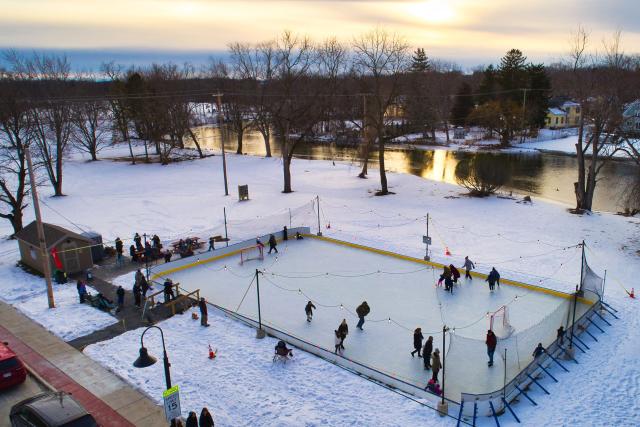 The Village of Waterford Ice Rink is located in Ten Club Park along S. 1st Street next to the Fox River. Skating is free for public use and is open January through March depending on weather. The Waterford Area Lion's Club hosts a skate shake on site and is open for rentals and snacks Friday night, Saturday afternoon and evening, and Sunday afternoon and evening. Before you go, check the Village of Waterford website to make sure the rink is open.
---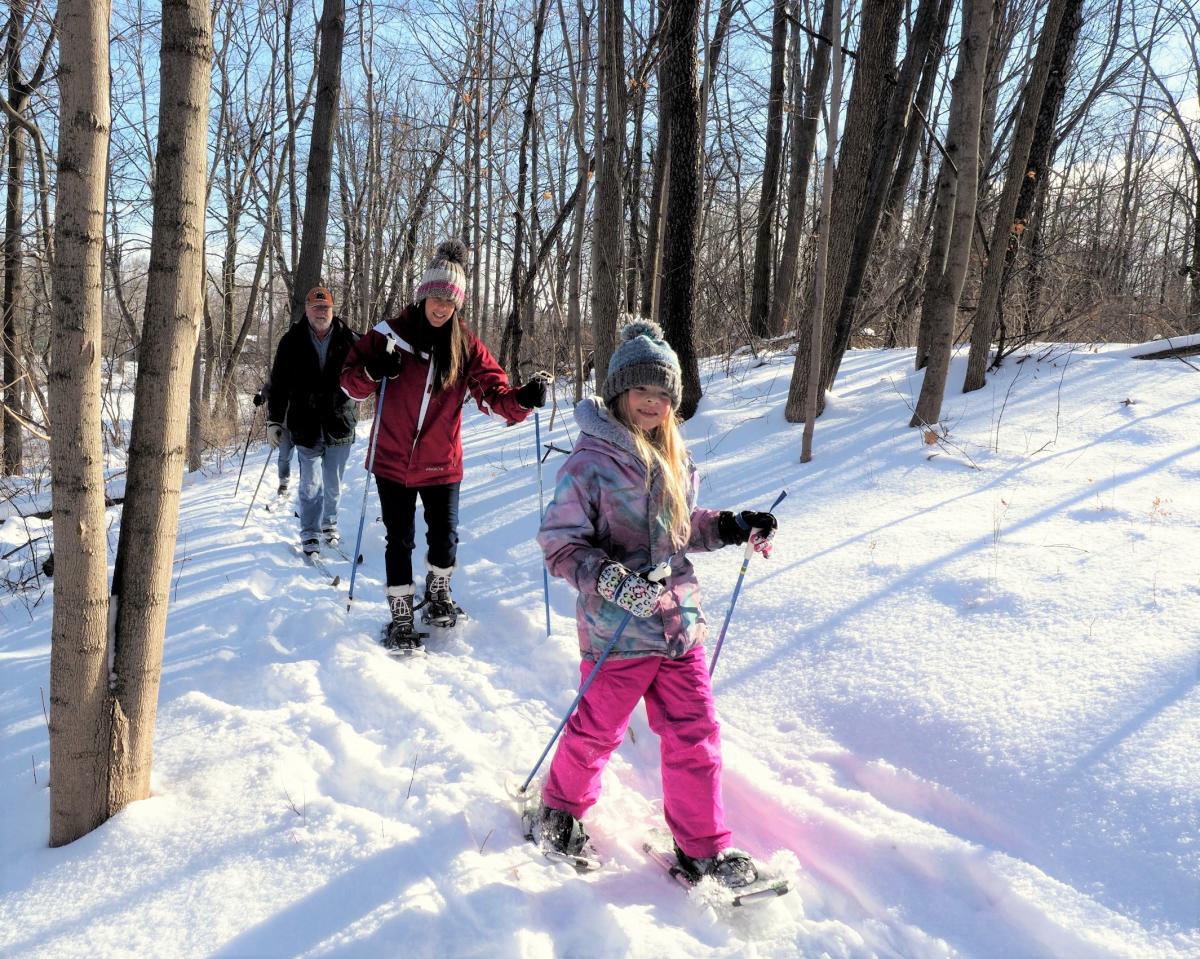 River Bend Nature Center is a wonderful place for a day of adventure during any season and has the equipment to get you enjoying the natural habitat. In winter, cross-country ski and snowshoe rentals are available once there are at least four inches of snow on the ground for $12 + tax per person per session. Cross-country ski equipment includes skis, poles and boots. 
New in 2022: Take the family kicksledding at River Bend Nature Center! A kicksled resembles a chair with handlebars attached to skis. The person controlling the sled stands on the runners and powers it by kicking, like a scooter on snow. Kicksledding is fun and easy to learn. Just stand on the runners, kick, and you're off! Kicksleds are great solo, and for parents, will accommodate an adult and up to two children. When snow conditions allow, kicksled rentals are $15 per hour + tax.
Rental times are Monday through Friday from 8 a.m. to 4 p.m., and Saturday and Sunday from 9 a.m. to 5 p.m. Visit their website for details.
---
Watch Surfers on Lake Michigan

Photo: David Rose (@nattybohz) of Burton Hathaway (@burtongreatlakes), Instagram
Looking for a way to break out your wetsuit this winter? These surfers hang ten on our Third Coast under some extreme temperatures! We suggest taking a day trip to see them in action near North Beach and the Wind Point Lighthouse.
---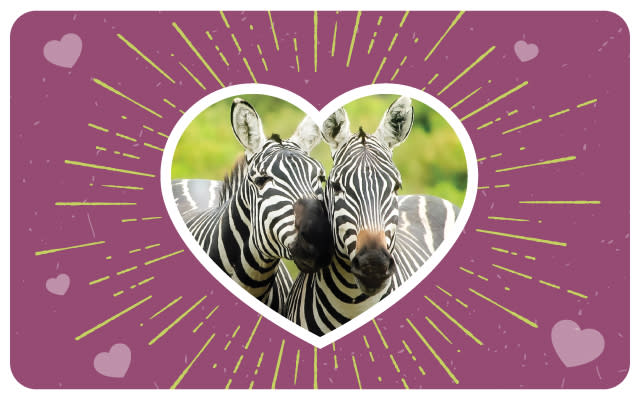 Love is in the air at the Racine Zoo! Show your love in a unique way by treating your sweetheart to a romantic evening with a twist of animal flare at the Zoo on February 12 from 6-9 p.m. Indulge in refreshing champagne, delicious appetizers, exceptional catered dinner, an open bar, an exciting raffle, and a special presentation on Wild Animal Love and how it's similar (or not) to our own lives.
Must be 21 years or older to attend. Pre-registration is required; tickets not available at the door. Visit their website for details and to register.
---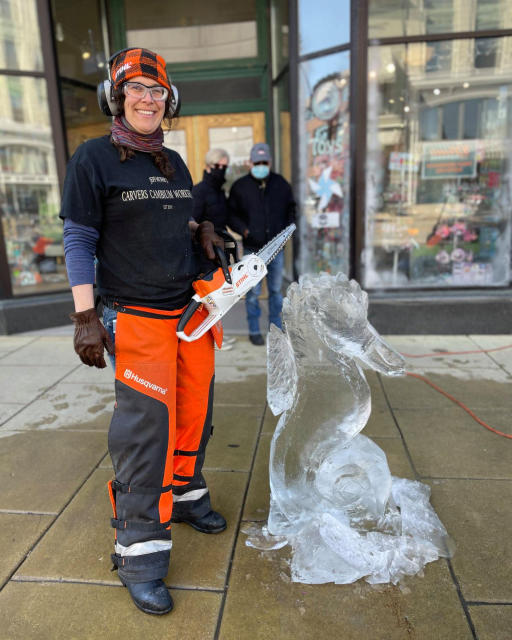 Shake up the winter blahs with the Chili Ice Walk on February 26 from 12-4 p.m. This free community event will feature ice sculpting, chili samplings and a scavenger hunt throughout downtown Racine. Professional carvers will be sculpting frozen masterpieces out of large blocks of ice beginning at 12 p.m. on the sidewalk throughout Main and 6th Sts. Check the Downtown Racine Corporation website for details closer to the event.
The Chili Ice Walk is the last day of downtown Racine's Craft Beer Week, February 19-26. Local bars and restaurants will be hosting free tastings, craft beer specials, and fun promotions throughout the week. Enjoy everything from tap takeovers, free tastings, beer release parties, and discounts on craft beers. Stop at any participating location and be entered to win a beer prize pack with every craft beer purchase. Check the Downtown Racine Corporation website for details closer to the event.
Looking for more fun? Visit our Things to Do page for everything going on in Racine County!