Discover Case IH at the new Racine Experience Center. Learn more about their history, current product lineups and the future of agricultural technology.
---
By Tom Collova
 
Get a Glimpse of how the Modern Day Tractor was Born
 
Get a tour of Case Racine's state-of-the-art manufacturing facility, and watch your favorite tractor brand come to life. The Racine manufacturing facility is home to the Magnum Series tractors, transmissions for the Axial-Flow combines and Cotton Express cotton pickers as well as axles and valves for Steiger Series 4-wheel drive tractors.
After your tractor tour, it's time to explore the Racine Experience Center (REC). The Center connects visitors with the past, present, and future products, and houses some of the company's collection of heritage pieces - including a restored steam engine, a 1913 Case automobile, the Spirit of '76 tractor, the autonomous concept tractor of the future and so much more.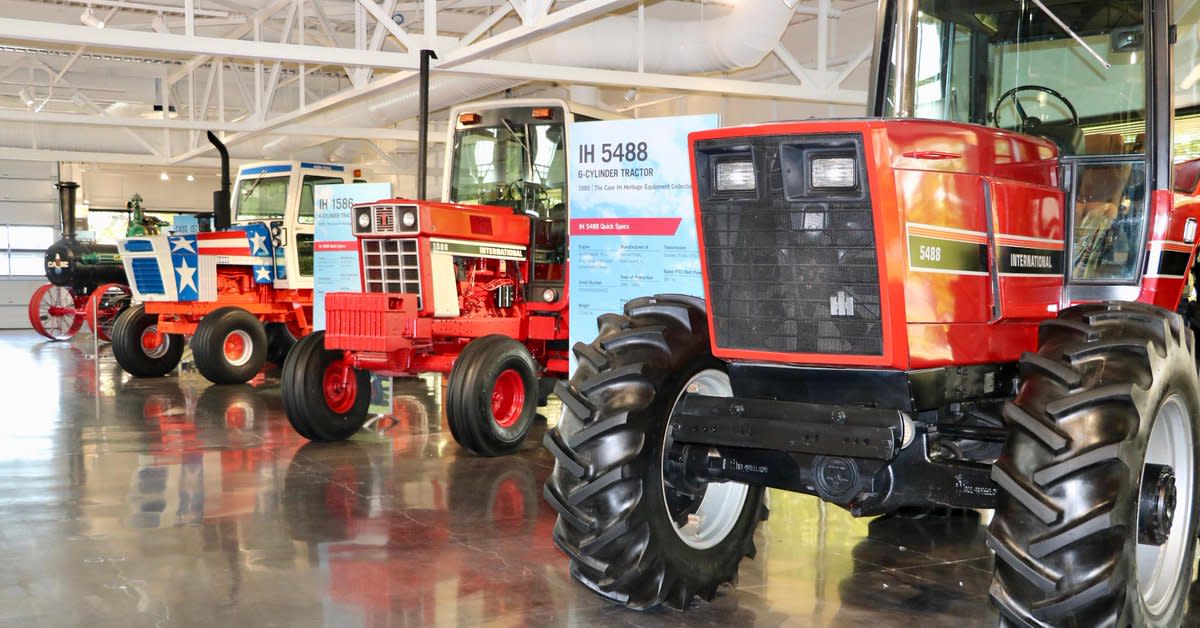 Exclusive Memorabilia and More Galore
 
Commemorate your visit with exclusive CaseIH apparel, books, and accessories from the Case IH Fan Shop at the REC. The Racine manufacturing facility and the REC are located at 2701 Oakes Road in Sturtevant. Tours are available by appointment only. To schedule a tour, contact (262) 636-7273 or caseihrec@caseih.com. The tour lasts approximately 2.5 hours and can be scheduled Monday through Friday beginning at 9:00 AM (subject to change). CaseIH requires a 48-hour notice to schedule a tour. Groups up to 55 can be accommodated. 
 
Make the most of your trip to Racine County
 
If you want to make a day visiting Racine County, check out our other landmarks such as the SC Johnson campus designed by Frank Lloyd Wright, the largest operating lighthouse on Lake Michigan, Racine's award-winning beach, or Wisconsin's state pastry — the Danish Kringle — at one of our Danish bakeries.
Important Visitor Guidelines
 
Individuals must be at least 14 years of age to tour the facility.
No photography, cell phones or video cameras are allowed during the factory tour.
Closed-toe, low-heeled shoes are required to enter.
If you have any disability needs, let your tour guide know so they can be accommodated prior to your tour.