Presenting work from artists who create meaningful statements in craft media, Racine Art Museum dispels any differentiation between fine art and craft and between the artist and the craftsperson. Exhibitions at RAM emphasize ideas behind the artwork, rather than following strict media categories.
Several brand new exhibitions opened at RAM in October 2022 covering a variety of craft media and subject matter.
---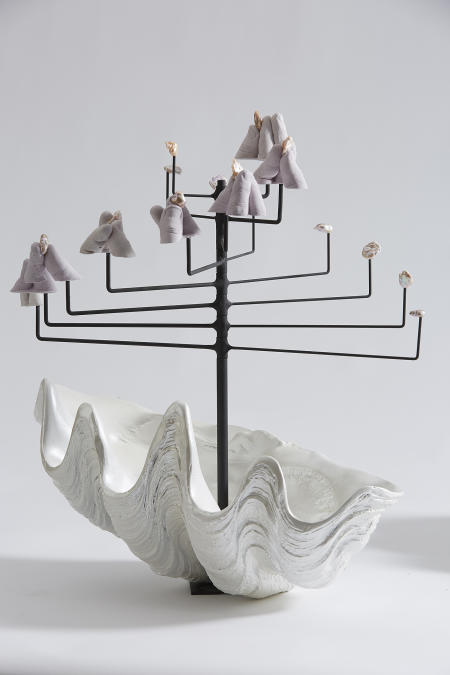 Photo: Rich Maciejewski, Racine Art Museum;
David R. Harper, "Aquarius from the Zodiac Series"
David R. Harper: Zodiac features 12 sculptures of varying sizes and media based on the signs of the zodiac. Imagery and metaphor are used to encourage people to think about how an object's meaning can change based on who is interacting with it.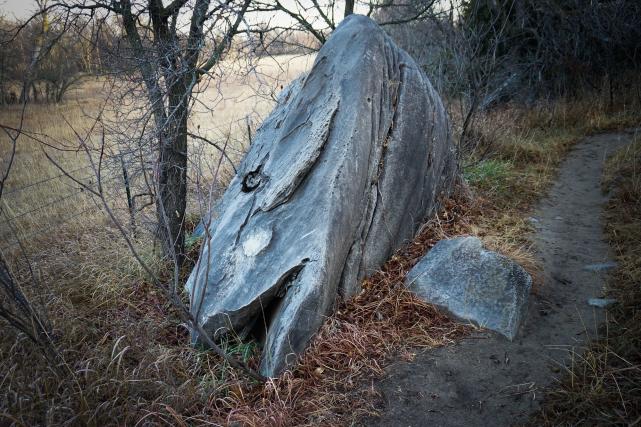 Photo: Hartt, "Pisces"
What's Your Sign? RAM Virtual Community Art Show—a virtual counterpart to David R. Harper: Zodiac—features 20 works by local and national artists who explored astrological signs in their work. This show is on view at ramart.org and on a tablet in the RAM gallery.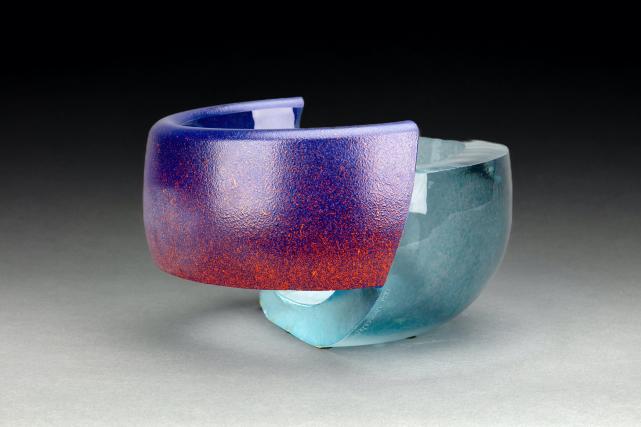 Photo: Jon Bolton, Racine Art Museum;
Margie Jervis and Susie Krasnican, "Shadow Vessel"
Dynamic Duos: Collaborative Glass Artists from RAM's Collection—featuring the work of three artist teams—draws attention to the artistic practices and the particular challenges and rewards of working collaboratively.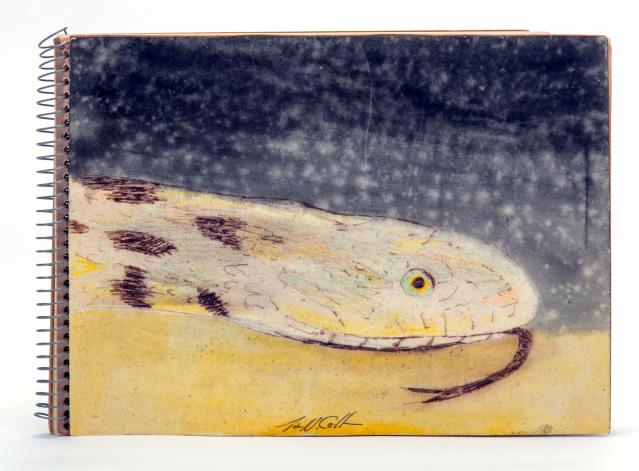 Photo: Jon Bolton, Racine Art Museum;
John N. Colt, "Sketchbook"
On view in the pocket galleries on the first and second floors of RAM, Sketchbooks from RAM's Collection: Exploring Process features sketchbooks by artists whose work is collected in-depth—showcasing their value as resources and significant objects and images independent of their connection to other works.
---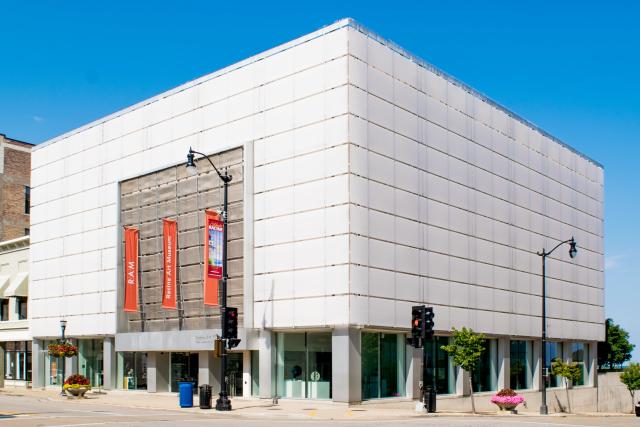 About the Racine Art Museum
Together, the two campuses of the Racine Art Museum, RAM in downtown Racine at 441 Main Street, and the Charles A. Wustum Museum of Fine Arts at 2519 Northwestern Avenue, seek to elevate the stature of contemporary crafts to that of fine art by exhibiting significant works in craft media with painting, sculpture and photography while providing outstanding educational art programming.
Both campuses of the Racine Art Museum are currently operating with limited hours, open Wednesday through Saturday from 12:00 to 4:00 p.m. To comply with the City of Racine mandate, masks covering both nose and mouth are required to enter RAM and RAM's Wustum Museum at all times.
Looking for more fun in Racine County? Visit our Things to Do page!