Tripadvisor is one of the leading resources for travelers to find and share trustworthy information about their next destination. Read which restaurants visitors say are a must to try in Racine County!
---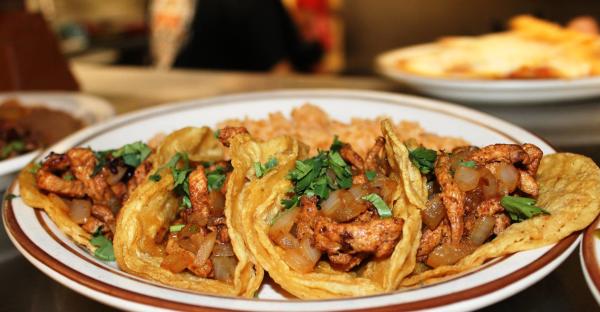 2011 Lathrop Ave., Racine
What travelers are saying: "Lucky Racine for having this passionate gourmet chef in your city. The four of us all had something different from the menu and everything was fantastic. I had the tilapia, and the others had various beef selections. Delicious. Also probably the most caring, friendliest staff we have ever encountered. From the darling son who took my reservation, to the wife who was the charming hostess and decorated our table beautifully in honor of our friends 5th anniversary, to the adorable niece who was our waitress. All were outstanding. Do not miss Javier's if you are in the Racine area!" - Myrna S. from Chicago
Learn more about Javier's Cuisine.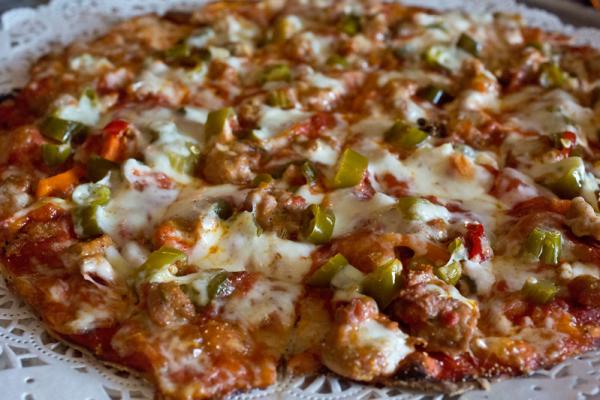 2148 Mead St., Mt. Pleasant
What travelers are saying: "Best. Pizza. Ever. Wow! We had a large half mushroom and half roni and it was out of this world. Antipasto was amazing too. Service at the bar incredible and we didn't even drink! Wish we could bring them back to NH!" - michaelpdennehy from Bow, New Hampshire
Learn more about Wells Brothers Italian Restaurant.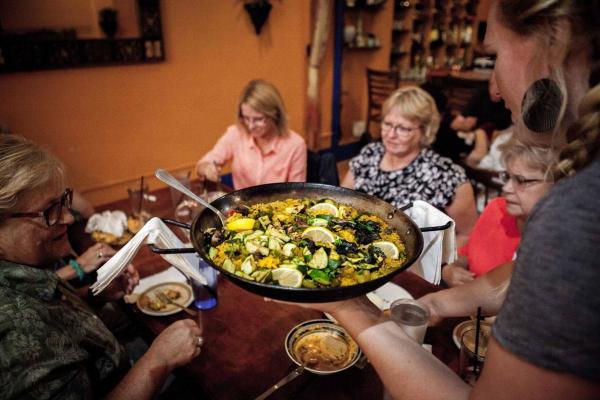 418 Mead St., Downtown Racine
What travelers are saying: "Colorful, cozy restaurant in downtown Racine with an excellent of hot and cold tapas and main courses. Everything we tried was delicious and the warm and friendly atmosphere added to the overall experience. I live 90 minutes away, but I will definitely go back to this place!" - Jeanius421 from Chicago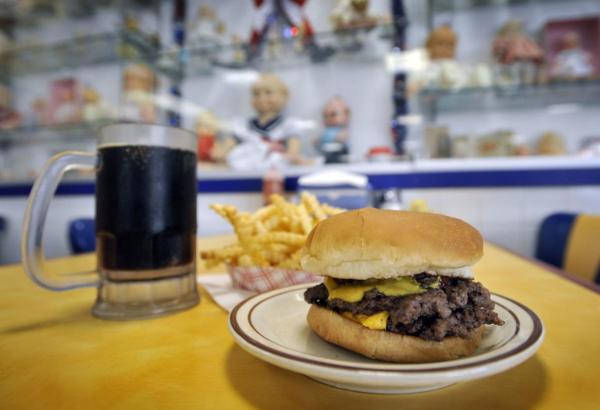 520 Wisconsin Ave., Downtown Racine
What travelers are saying: "This place has been a downtown Racine fixture forever. Their burgers are some of the best I have tasted. It is hard to bet their double cheeseburger. The fries are pretty good, too. The place is small, so it gets pretty busy, and sometimes you have to wait for a seat at the counter or tables. The place also has a breakfast menu and a variety of other sandwiches. But I would stick with the burger selections." - tobymarietta from St. Petersburg, Florida
Learn more about Kewpee Sandwich Shop.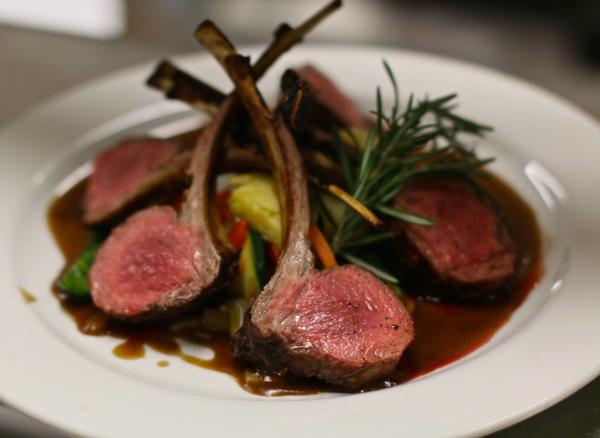 6025 Douglas Ave., Caledonia
What travelers are saying: "From the nice greeting when you arrive, to the outstanding cocktail from Pauly, to an excellent dinner, to the last bite of dessert, you'll love this place. Great menu with steaks, lamb, fish, and fowl. Extensive wine list personally curated by the owner Cory, you're guaranteed a great experience. Definitely worth the trip. Highly recommended. Reservation recommended, especially on Friday and Saturday." - Ride2fast4u from Caledonia, Wisconsin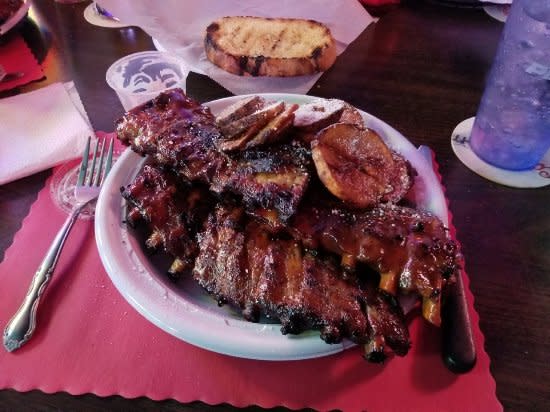 4301 Douglas Ave., Caledonia
What travelers are saying: "Ribs in Racine Wisconsin? Seriously? Yes! This little unassuming 'joint' serves up some of the best ribs anywhere in the country. Fall off the bone, perfectly cooked and packed with flavor. The servers are always friendly and helpful. Don't expect much in the way of decor unless you're a fan of neon. Don't let having to come in the back door fool you, it's the perfect place to get a meal away from the chain restaurants. Start with the bacon-wrapped water chestnuts, ask for the saratoga fries (sliced potato(e)s with parmesan cheese), and finish it with some ribs. Can you handle a full rack of ribs? If not, get the ribs and filet - a perfect combo with the fries and slaw. Big portions, great food, fun place. You have to give it a try." - Scott C. from Conyers, Georgia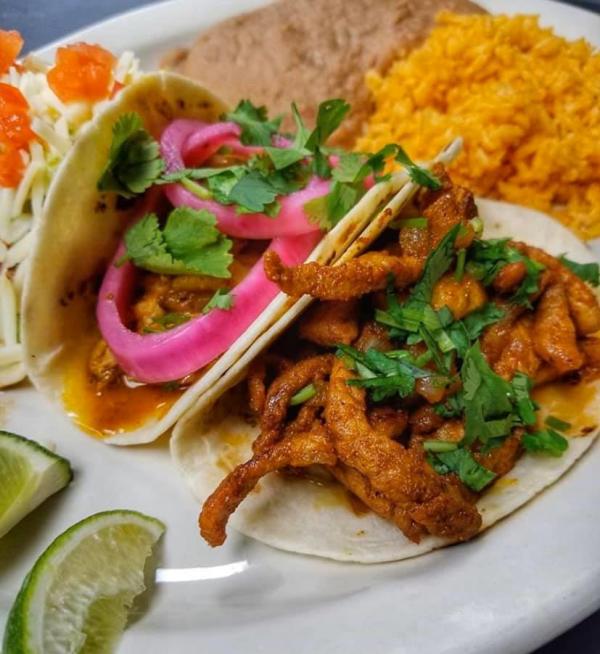 6430 Washington Ave., Racine
What travelers are saying: "We were traveling through the Racine area with friends. They picked this restaurant to stop at without any of us knowing anything about it. We were all pleasantly surprised, as we didn't know what to expect. Even though it was busy it was only about a 10 minute wait. The chips and salsa were very good. The table side guacamole was excellent - would definitely order this again. My husband had the seafood burrito, which I may order in the future because it was so good. I ordered the molcajete with chicken, it was delicious, but definitely enough food for 2 people unless you're really hungry! We'll definitely be back when we are in the area again!" - mqb30 from Chicago
Learn more about Jose's Blue Sombrero.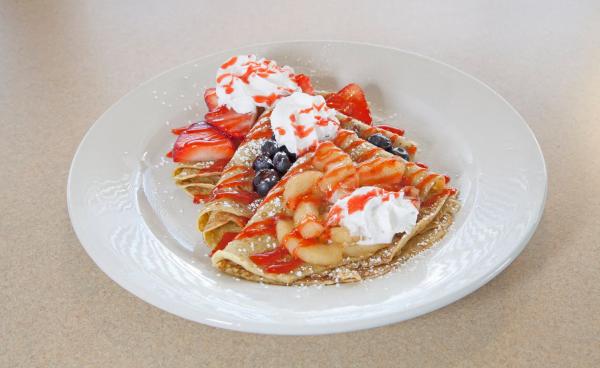 1158 Prairie Dr., Mount Pleasant
What travelers are saying: "I always make it a point to go to Meli's when I'm in town. It's a real genuine place to be. Even when they start filling up with guests, the wait staff makes you feel like a friend. Great, great place. Also, try not to get addicted to the Greek honey donuts. Actually, get addicted. They're unreal. Pancakes the size of the table too. I had the pleasure of meeting with the owner just after he opened it as Meli Cafe. He really knows the business and know how to run it well. Great guy, great restaurant, great atmosphere, great food." - Myroncrx from Lake Villa, Illinois
Learn more about Meli Cafe Pancake House & Restaurant.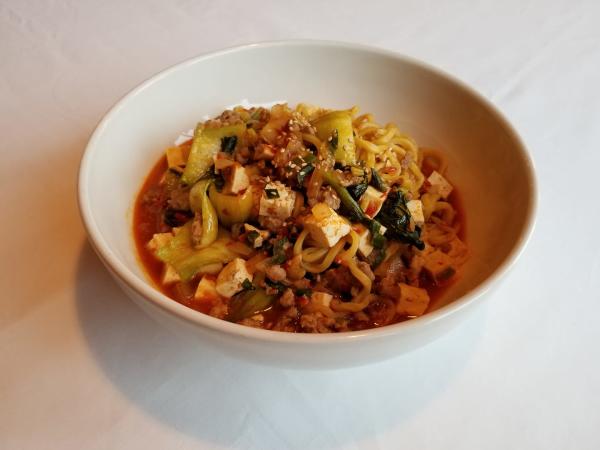 423 6th St., Racine
What travelers are saying: "This restaurant is a must for anyone that likes real Korean food. I was blown away when my brother offered to take me here for dinner. The menu is extensive and full of favorite things. We had three items including some staples that you can get at any dinner spot in Korea but the bibimbap was amazing and they even had kimbap. All items were amazing and I can not wait to visit again and work my way through the menu." - Mousefomc
Learn more about Asiana Asian Cuisine Restaurant.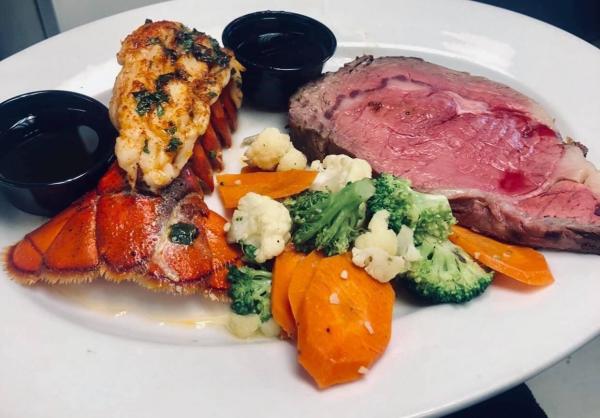 2 Christopher Columbus, Downtown Racine
What travelers are saying: "It was a great experience! The view is spectacular and the server were really fun and friendly! My husband ordered one of the signature menu "Jambalaya" and I ordered two meat platter, it was really good barbecue and big serving. We also ordered four flavor of margarita flight (blended) . Do not pass this place when you are in Racine area!" - 539myrar
Learn more about Reefpoint Brew House.
Hungry for more? Visit our Food Guide to everything delicious in Racine County.